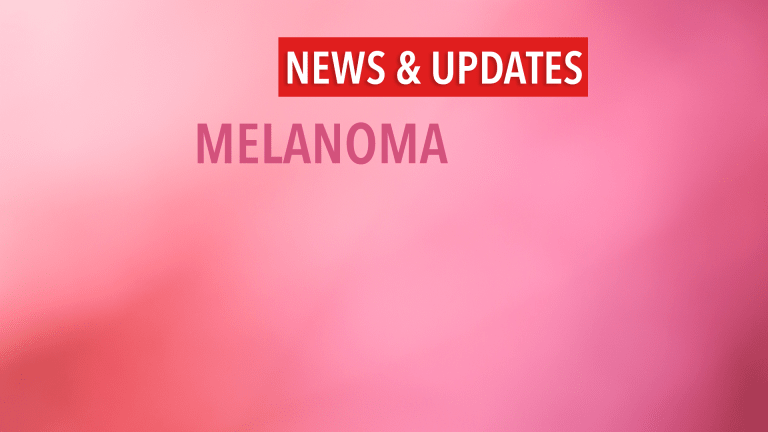 Bempegaldesleukin Precision Cancer Medicine for Melanoma
FDA grants "Breakthrough Therapy Designation" for Bempegaldesleukin + Opdivo for previously untreated advanced Melanoma
by Dr. C.H. Weaver M.D. 7/2021
The U.S. Food and Drug Administration (FDA) has granted Breakthrough Therapy Designation for the investigational agent bempegaldesleukin (NKTR-214) in combination with Opdivo® (nivolumab) for the treatment of patients with previously untreated unresectable or metastatic melanoma.
The Breakthrough Therapy Designation is based on updated clinical data demonstrating that 53% of previously untreated advanced melanoma patients responded to treatment with the combination and 24% had a complete disappearance of their cancer.
The study results were reported at the 2019 American Society of Clinical Oncology (ASCO) Annual Meeting from patients with metastatic melanoma that were treated in the ongoing PIVOT-02 Phase 1/2 clinical study.1
About BEMPEG (bempegaldesleukin-NKTR-214)
Bempegaldesleukin is a novel precision cancer medicine designed to stimulate cancer-killing immune cells in the body by targeting CD122 receptors found on the surface of these immune cells. CD122, which is also known as the Interleukin-2 receptor beta subunit, is a key signaling receptor that is known to increase proliferation of these effector T cells.2 In clinical and preclinical studies, treatment with bempegaldesleukin resulted in expansion of these cells and mobilization into the tumor micro-environment.3,4
About Opdivo
Opdivo is a programmed death-1 (PD-1) immune checkpoint inhibitor that is designed to harness the body's own immune system to help restore anti-tumor immune response.
A Phase II study has shown the combination of BEMPEG (bempegaldesleukin) plus Opdivo (nivolumab) is safe and produces durable response's in previously untreated metastatic melanoma patients, according to findings published in the Journal of Clinical Oncology.
The clinical trial enrolled 38 evaluable patients with previously untreated stage III or IV melanoma. Participants received intravenous BEMPEG and Opdivo once every three weeks for up to two years. At a median follow-up of 29 months, the objective response rate was 52.6% and the complete response rate was 34.2%. Among responders, 90% saw a 100% reduction in their target lesions versus baseline. The median overall survival duration was not reached, and 77% of patients survived 24 months from treatment. Grade 3 or 4 treatment-related side effects were observed in 17.1% of patients and 4.9% experienced immune-mediated side effects consistent with Opdivo PD-1 inhibitor monotherapy.5
The combination of BEMPEG and Opdivo appears safe and effective and a randomized Phase III clinical trial now is underway to further investigate the preliminary findings.
FDA Breakthrough Therapy Designation is intended to expedite the development and review of medicines aimed at treating a serious or life-threatening disease where there is preliminary clinical evidence that the investigational therapy may offer substantial improvement over existing therapies on at least one clinically significant endpoint.
References:
abstracts.asco.org/239/AbstView_239_264259.html
Boyman, J., et al., Nature Reviews Immunology, 2012, 12, 180-190.
Charych, D., et al., Clin Can Res; 22(3) February 1, 2016
Diab, A., et al., Journal for ImmunoTherapy of Cancer 2016, 4(Suppl 1): P369