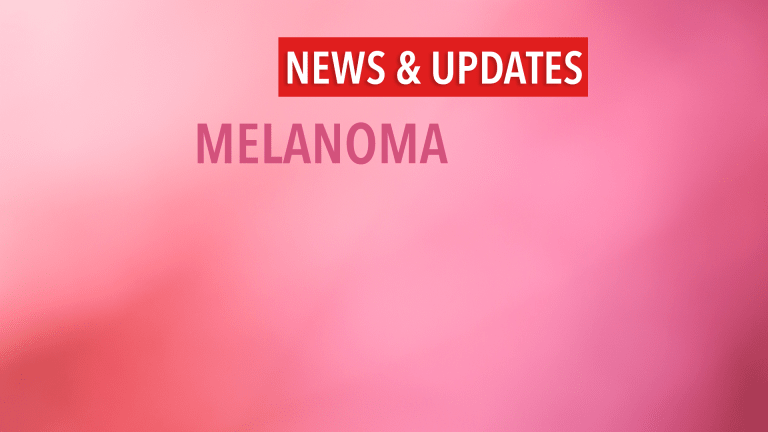 Anti-LAG-3 in Combination with Opdivo Show Activity in Patients with Melanoma
Anti-LAG-3 in Combination with Opdivo Show Activity in Patients with Melanoma Who Failed Anti-PD-1/PD-L1 Therapy.
For some cancers immunotherapy is becoming a standard of care, but there are growing numbers of patients who are refractory to or relapse on anti-PD-1/PD-L1 "checkpoint inhibitor" therapy and these patients typically have poor outcomes. Recent study results demonstrate "proof-of-concept" for a novel investigational anti-lymphocyte-activation gene 3 (LAG-3) therapy in combination with Opdivo (nivolumab) in patients with advanced melanoma previously treated with anti-PD-1/PD-L1 therapy.
About LAG-3
Lymphocyte-activation gene 3 (LAG-3) is an immune checkpoint receptor protein found on the cell surface of effector T cells and regulatory T cells (Tregs) and functions to control T cell response, activation and growth. Inhibiting LAG-3 allows T cells to regain their cytotoxic function and potentially affect cancer cell growth. Targeting the LAG-3 pathway in combination with other potentially complementary immune pathways may be a key strategy to more effectively activate the antitumor immune response.
AboutOpdivo
Opdivo belongs to a new class of medicines called PD-1 inhibitors that have generated great excitement for their ability to help the immune system recognize and attack cancer. PD-1 is a protein that inhibits certain types of immune responses, allowing cancer cells to evade an attack by certain immune cells. Drugs that block the PD-1 pathway enhance the ability of the immune system to fight cancer.
Opdivo, and another new PD-1 inhibitor, Keytruda® (pembrolizumab), work by blocking PD-1 and have demonstrated impressive activity in different types of cancers. These PD-1 inhibitors both currently represent a significant advancement in the treatment of cancer. Opdivo is currently approved by the United States Food and Drug Administration (FDA) for the treatment of certain types of lung cancers, melanoma, renal cell carcinoma, and Hodgkin's disease. It is also currently being evaluated in clinical trials for several different types of cancers.
About the Study
The current clinical trial was designed to evaluate the safety, tolerability and effectiveness of an anti-LAG-3 monoclonal antibody administered in combination with Opdivo in advanced solid tumors. In the study, patients received the anti-LAG-3 therapy plus Opdivo once every two weeks.
Overall 212 patients have been treated, including 55 patients with melanoma with prior anti-PD-1/PD-L1 therapy, of which 48 were response evaluable. In the heavily pretreated patients who were refractory to or relapsed on anti-PD1/PDL1 therapy, the objective response rate was 12.5 percent. Patients with LAG-3 expression in at least 1 percent (n=25) of tumor-associated immune cells within the tumor margin had a nearly three-fold improvement in response rates compared to patients with less than 1 percent LAG-3 expression.
These proof-of-concept data show that combining anti-LAG-3 with Opdivo in PD-1/PD-L1 refractory patients may help patients overcome resistance and restore T cell function.  These results indicate that anti-LAG-3 therapy in combination with Opdivo may offer clinical benefit, particularly for patients whose cancers contain immune cells that express LAG-3.
Reference:  abstracts.asco.org/199/AbstView_199_184185.html