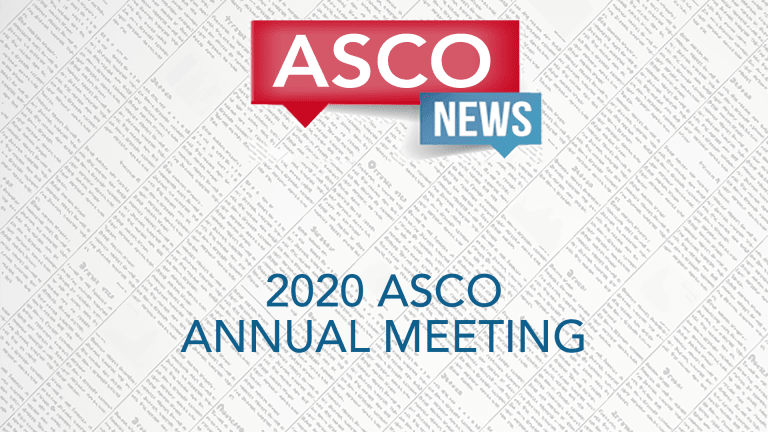 Adjuvant Tafinlar and Mekinist May Cure BRAF-mutant Stage III Melanoma
Adjuvant Tafinlar and Mekinis provide long-term benefit for patients with resected stage III BRAF mutated melanoma.
by Dr C.H. Weaver M.D. updated 6/2020
Cutaneous melanoma is the most aggressive form of all skin cancers, killing over 37,000 people worldwide annually. The incidence of melanoma for men in the U.S. continues rise faster than any other cancer. For women, only lung cancer has a faster rising incidence. Stage III melanoma patients are at high risk for disease recurrence because undetectable cancer cells referred to as micrometastases have already broken away from the primary cancer and traveled through the lymph and blood system to other locations in the body. The delivery of systemic cancer treatment following surgical removal of the melanoma is referred to as "adjuvant" therapy. (1,2,3) Adjuvant treatment of stage III melanoma with newer precision cancer medicines and immunotherapy drugs is the standard of care because they delay the time to cancer recurrence and prolong survival.
Precision cancer medicines that target the genetic makeup of the cancer improve the outcomes of individuals with melanoma who have targetable cancer driving mutations. The current NCCN guideline state that patients with stages IIIA, IIIB, IIIC/D melanoma (sentinel node positive) should be treated with Tafinlar/Mekinst for patients with BRAFV600-activating mutation.
BRAF& MEKKinase Inhibitors
The BRAF and MEK genes are known to play a role in cell growth, and mutations of these genes are common in several types of cancer. Approximately half of all melanomas carry a specific BRAF mutation known as V600E. This mutation produces an abnormal version of the BRAF kinase that stimulates cancer growth. Some melanomas carry another mutation known as V600K. BRAF and MEK inhibitors block the activity of the V600E and V600K mutations respectively.(4-7)
Adjuvant Tafinlar (dabrafenib) and Mekinist (trametinib) provide long-term benefit for patients with resected stage III BRAF V600-mutant melanoma, according to an analysis of the COMBI-AD trial presented during the ASCO2020 Virtual Scientific Program. More than half of patients treated with the combination survived recurrence free 5 years from beginning treatment. (7)
About the COMBI-AD Clinical Trial
The trial evaluated the combination of the BRAF inhibitor Tafinlar, and the MEK1/2 inhibitor Mekinist in 870 patients with high-risk stage III BRAF V600E- or BRAF V600K-positive melanoma who had undergone complete surgical resection. Researchers assigned 438 patients to the treatment combination and the other 432 patients received matched placebo.
The initially reported trial results revealed that 58% of patients treated with the combination survived cancer free 3 years from treatment compared to only 39% of those receiving placebo. This led to FDA approval for the combination. Trial results were updated at ASCO 2020 and 52% of patients treated with the combination remained alive and cancer free compared to 36% and the combination treatment benefited patients with stage III A, B and C disease. These data support the use of Tafinlar and Mekinist for patients with resected stage III melanoma expressing a BRAF V600E or V600K mutation.
Are two drugs necessary?
A clinical study of the combination treatment Mekinist™ plus Tafinlar™ compared to Zelboraf® (vemurafenib) a BRAF V600E kinase inhibitor was stopped early so that those receiving Zelboraf could cross over and begin taking the combination therapy instead because an interim analysis showed an overall survival benefit threshold had been met by the combination therapy. When interim analyses revealed a survival benefit for the combination therapy, the Independent Data Monitoring Committee recommended the trial be halted and all patients be treated with combination therapy. (8)
Reference:
Weber J, Mandala M, Del Vecchio M, et al. Adjuvant Nivolumab versus Ipilimumab in Resected Stage III or IV Melanoma. September 10, 2017DOI: 10.1056/NEJMoa1709030.
Robert C, Thomas L, Bondarenko I, et al. Ipilimumab plus dacarbazine for previously untreated metastatic melanoma. New England Journal of Medicine. 2011;364(26):2517-26. doi: 10.1056/NEJMoa1104621.
news.cancerconnect.com/fda-approves-mekinist-in-combination-with-tafinlar-for-advanced-melanoma/
Chapman PB, Hauschild A, Robert C, et al. Improved survival with vemurafenib in melanoma with BRAF V600E mutation. New England Journal of Medicine. 2011;364(26):2507-16. doi: 10.1056/NEJMoa1103782.
Hauschild A, Grob JJ, Demidov LV, et al. Dabrafenib in BRAF-mutated metastatic melanoma: a multicentre, open-label, phase 3 randomised controlled trial. Lancet. 2012;380(9839):358-65. doi: 10.1016/S0140-6736(12)60868-X.
Hauschild A, et al. Abstract 10001. Presented at: ASCO20 Virtual Scientific Program; May 29-31, 2020.
GlaxoSmithKline. (7/17/14). Trametinib (Mekinist™) and dabrafenib (Tafinlar™) combination demonstrated overall survival benefit compared to vemurafenib; phase III BRAF V600-mutant metastatic melanoma study stopped early [Press Release]. Retrieved from http://www.gsk.com/media/press-releases/2014/trametinib–mekinist–and-dabrafenib–tafinlar–combination-demo.html.