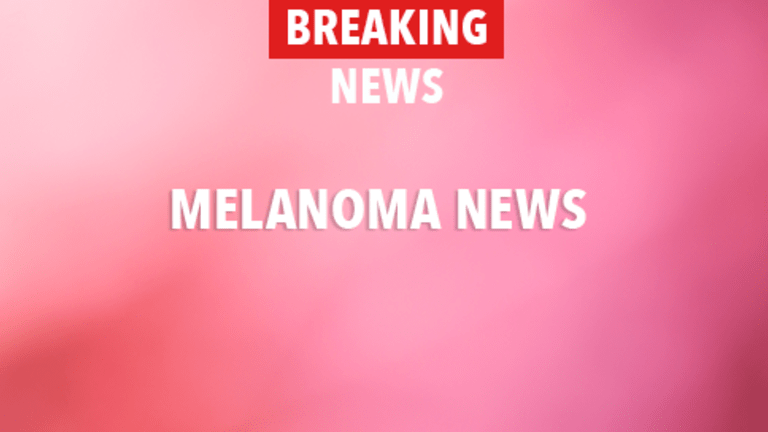 Abraxane™ Evaluated for Treatment of Metastatic Melanoma
Abraxane™ Evaluated for Treatment of Metastatic Melanoma
According to study results presented at the 23rd annual Chemotherapy Foundation Symposium, Abraxane™ (albumin-bound paclitaxel) produced an anticancer effect in patients with metastatic malignant melanoma, particularly in those who had not previously received chemotherapy.
Melanoma is a cancer of the skin that usually begins in the form of a mole. The cancer can grow deep into the skin and spread to different parts of the body through blood or lymph vessels. It usually spreads first to lymph nodes that are near the site of cancer origin and, when advanced, can spread to organs and other lymph nodes throughout the body. The prognosis for patients diagnosed with metastatic melanoma is poor since this disease typically does not respond well to standard therapies.
Abraxane is a new form of the chemotherapy drug paclitaxel. Abraxane is bound to albumin, a type of protein normally found in the human body. This form of paclitaxel delivers high concentrations of the active ingredient into the cancer cells and, compared to its original form, produces less frequent side effects. Abraxane has demonstrated significant activity in various cancers and is moving forward through clinical trials as safety and efficacy data mature.
To evaluate the role of Abraxane in the treatment of metastatic malignant melanoma, researchers conducted a phase II clinical trial. The study enrolled 37 patients who had received prior therapy (PT) and 34 patients who had never received chemotherapy (CN). Patients with cancer that had spread to the brain were ineligible. Patients in both groups had an average of three metastatic sites each. After a minimum of seven months of follow-up, results of Abraxane treatment were promising:
44% of PT patients and 45.5% of CN patients experienced a reduction in cancer or a stabilization that lasted for at least four months.
Median survival without a worsening of cancer was 3.5 months for the PT patients and 5.3 months for the CN patients.
Median overall survival was 9.6 months for PT patients and over one year (12.5 months) for CN patients.
Severe toxic effects of treatment were rare; however, six CN patients had grade III sensory peripheral neuropathy.
The researchers concluded that the activity observed with Abraxane in metastatic melanoma warrants further investigation. Its use in combination with other therapeutic approaches may improve outcomes further.
Reference: Hersh E, O'Day S, Gonzalez R, et al. Multicenter Phase II Study of ABI-007 (Abraxane) in Previously Treated and Chemotherapy Naïve Patients with Metastatic Malignant Melanoma (MMM). Proceedings from the 23rd annual Chemotherapy Foundation Symposium. 2005. New York. Abstract #27.
Related News:Arginine Deprivation Slows Metastatic Melanoma
Copyright © 2018 CancerConnect. All Rights Reserved.