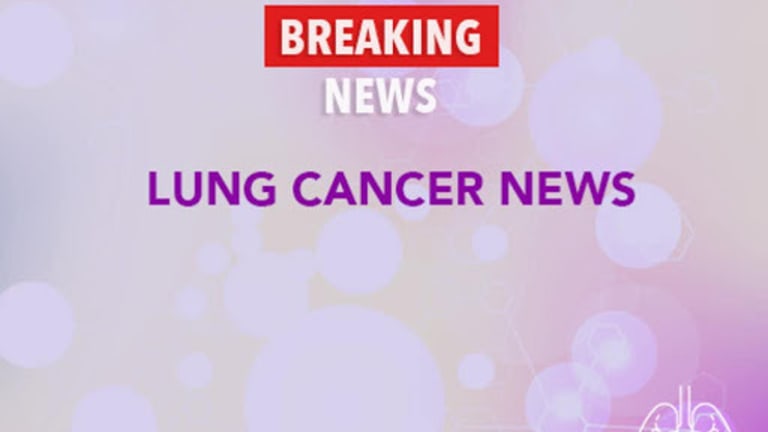 VePesid®/Platinol® Remains Standard-of-care for Small Cell Lung Cancer
VePesid®/Platinol® Remains Standard-of-care for Small Cell Lung Cancer
For patients diagnosed with extensive-stage small-cell lung cancer (SCLC), the standard-of-care remains the chemotherapy combination of VePesid® (etoposide) and Platinol® (cisplatin). A recent study indicates that Camptosar® (irinotecan) plus Platinol does not improve survival in SCLC compared with VePesid/Platinol. These findings were presented at the 2008 annual meeting of the American Society of Clinical Oncology.
Small cell lung cancer (SCLC) accounts for approximately 25% of all cases of lung cancer in the United States. SCLC refers to the type of cell within the lung from which the cancer originated. It is considered a very aggressive form of lung cancer.
Extensive-stage SCLC refers to cancer that has spread from the lung to different sites in the body. Approximately two-thirds of patients diagnosed with SCLC have extensive-stage SCLC; a standard chemotherapy regimen for these patients is VePesid plus Paraplatin. However, due to suboptimal long-term outcomes for patients with SCLC, researchers continue to evaluate alternative chemotherapy combinations to standard therapy.
In 2002 a trial conducted by Japanese researchers reported that Camptosar/Platinol produced a significant improvement in survival over the standard VePesid/Platinol for extensive-stage SCLC. In light of these results, researchers with the Southwest Oncology Group (SWOG) conducted a trial to validate these findings among patients in North America.
The SWOG trial included 671 patients with extensive SCLC. Participants were divided into two groups; one group received Camptosar in addition to Platinol, while the other group received VePesid in addition to Platinol.
Median progression-free survival was similar between both groups: approximately six months for patients treated with Camptosar compared with approximately five months for those treated with VePesid.
Median overall survival was also not significantly different between the two groups: approximately ten months for the Camptosar group and approximately nine months for the VePesid group.
The researchers concluded that in North America, VePesid/Platinol remains the standard of care for patients diagnosed with extensive-stage SCLC. Patients undergoing treatment for SCLC may wish to discuss with their physician the risks and benefits of treatment with a combination of VePesid and Platinol.
Reference: Natale, R et al. S0124: A randomized phase III trial comparing irinotecan/cisplatin (IP) with etoposide/cisplatin (EP) in patients (pts) with previously untreated extensive stage small cell lung cancer (E-SCLC). Proceedings from the 2008 annual meeting of the American Society of Clinical Oncology (ASCO). Abstract 7512.
Related News:Camptosar® plus Paraplatin® Effective for Small Cell Lung Cancer (11/07/2007)
Copyright Lung Cancer Information Center on CancerConsultants.com
Copyright © 2018 CancerConnect. All Rights Reserved.