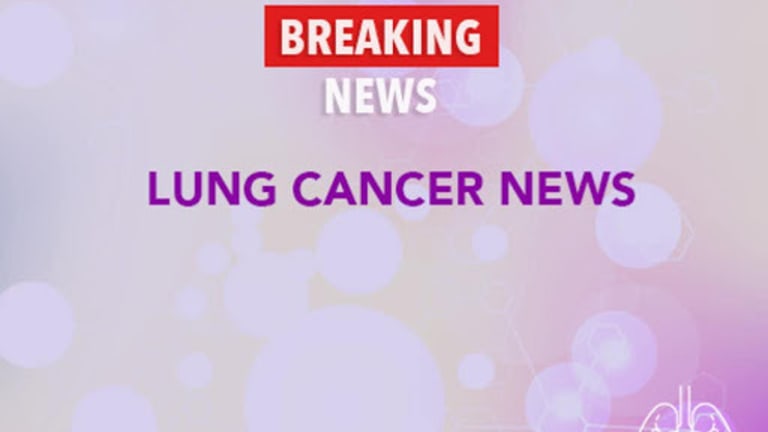 Treatment with Alimta® Delays Progression of Non–Small Cell Lung Cancer
Continued Treatment with Alimta® Delays Progression of Non–Small Cell Lung Cancer
Treatment with the chemotherapy agent Alimta® (pemetrexed) following initial chemotherapy significantly delays disease progression in non–small cell lung cancer. These results were recently reported by the American Society of Clinical Oncology (ASCO) and will be presented at their upcoming annual meeting.
Non–small cell lung cancer (NSCLC) is the most common type of lung cancer. "Non–small cell" refers to the type of cell within the lung where the cancer originated. In advanced NSCLC, cancer has spread outside the lung; standard therapy for this stage of disease includes chemotherapy. The standard chemotherapy combination used for NSCLC contains a platinum compound (Platinol® [cisplatin] or Paraplatin® [carboplatin]). Because of suboptimal survival rates for advanced NSCLC, researchers continue to evaluate novel ways to improve outcomes for patients with this disease.
Researchers from Romania recently conducted a Phase III (phase prior to FDA approval) clinical trial to evaluate the effectiveness of maintenance therapy with Alimta in patients with advanced NSCLC. This trial included 663 patients whose cancer remained stable following platinum-based chemotherapy. One group of patients received three to six weeks of Alimta, referred to as maintenance therapy, while the other group received placebo (inactive substitute).
Progression-free survival was 4.3 months for patients treated with maintenance Alimta and 2.6 months for those who received placebo.
Overall survival was 13 months for patients treated with Alimta compared with 10.2 months for those who received placebo.
The most significant side effect associated with Alimta was anemia (low levels of red blood cells), which occurred in less than 5% of patients.
The researchers concluded that these are the first results indicating that maintenance chemotherapy improves outcomes for patients with NSCLC. Overall survival data are still preliminary, and longer follow-up is necessary to determine if maintenance therapy with Alimta actually improves survival.
Reference: Ciuleanu T, Brodowicz T, Belani C, et al. Maintenance pemetrexed plus best supportive care (BSC) versus placebo plus BSC: a Phase III trial. Proceedings from the American Society of Clinical Oncology. 2008. Abstract #8011.
Related News:Alimta® and Platinum Combination Provides Same Survival as Gemzar® in Non–Small Cell Lung Cancer (9/6/2007)
Copyright Lung Cancer Information Center on CancerConsultants.com
Copyright © 2018 CancerConnect. All Rights Reserved.