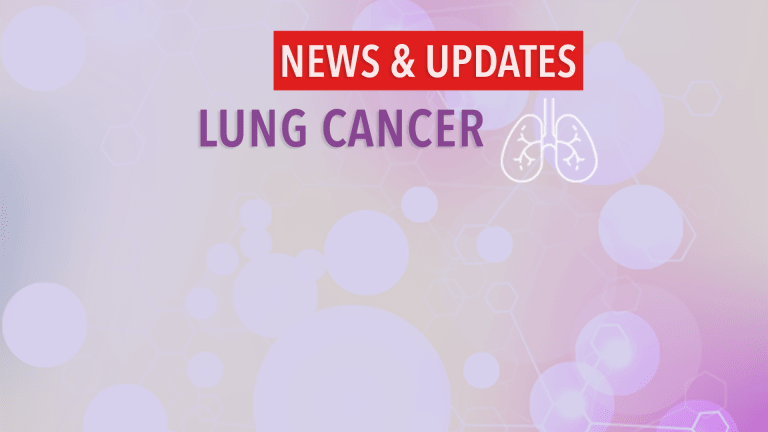 Tiragolumab Immunotherapy for NSCLC
Immunotherapy with Tiragolumab + Tecentriq improves survival in NSCLC - gets FDA Breakthrough Therapy Designation.
by Dr. C.H. Weaver M.D. 1/2021
Findings suggest that the combination of the anti-TIGIT antibody Tiragolumab, and Tecentriq (atezolizumab) prolong survival and delay cancer progression when used as the initial treatment of non-small cell lung cancer (NSCLC). Tiragolumab is the first anti-TIGIT therapy to be granted Breakthrough Therapy Designation by the US Food and Drug Administration which was based on results from the phase II CITYSCAPE study that showed encouraging efficacy and safety with tiragolumab plus Tecentriq (atezolizumab) in people with PD-L1-positive metastatic NSCLC.
About NSCLC
Lung cancer remains the leading cause of cancer-related deaths worldwide. In the United States, NSCLC accounts for 75–80% of all lung cancers. Although progress has been made in recent years, the majority of patients with advanced stage lung cancer still die from their disease. New treatments are needed. Precision medicine continues to impact the lives of lung cancer patients with research into genomics and genetics leading to unprecedented progress in improving outcomes. Tailored treatments have emerged to match a person's genetic make­up or a tumor's genetic profile. As a result, patients with lung cancer now typically re­ceive molecular testing that guides their physicians in determining which therapies are more likely to boost the chances of survival while limiting the potential for adverse effects. (4,5)
Checkpoint Inhibitors
Tecentriq belongs to a class of medicines called "checkpoint inhibitors." Checkpoint inhibitors are a novel precision cancer immunotherapy that helps to restore the body's immune system in fighting cancer by releasing checkpoints that cancer uses to shut down the immune system. PD-1 and PD-L1 are proteins that inhibit certain types of immune responses, allowing cancer cells to evade detection and attack by certain immune cells in the body. A checkpoint inhibitor can block the PD-1 and PD-L1 pathway and enhance the ability of the immune system to fight cancer. Tecentriq® and other checkpoint inhibitor medicines prolong the survival of individuals with NSCLC when used as part of an initial treatment in combination with chemotherapy and when used as a single drug for individuals with recurrent cancer. The US Food and Drug Administration approved Tecentriq® for the first-line treatment of people with advanced NSCLC with no EGFR or ALK genomic abnormalities based on results from Phase III studies demonstrating that Tecentriq was superior to standard chemotherapy for prolonging patient survival. (1-3)
About Tiragolumab
Tiragolumab is another precision cancer immunotherapy human monoclonal antibody that targets TIGIT, an inhibitory immune checkpoint that like PD-L1 is expressed on tumor-infiltrating immune cells like T cells and NK cells. TIGIT expression appears to correlate with PD-1 expression on T cells in lung cancer and in pre-clinical models when combined with the PD-L1 antibody Tecentriq resulted in more tumor control and better survival than with either antibody alone.
The "CITYSCAPE" clinical trial was designed to test Tiragolumab and enrolled 135 patients with newly diagnosed NSCLC without EGFR or ALK alterations. All cancers had to express PD-L1 at a level of 1 percent or higher to participate in the trial. Patients were treated with Tecentriq with or without Tiragolumab and directly compared.
Overall the immunotherapy combination appeared superior improving the response to treatment to 37% compared to only 21% with Tecentriq alone. Tecentriq treated patients survived 3.9 months without cancer progression compared to 5.5 months with the addition of Tiragolumab. As in most studies evaluating checkpoint inhibitor immunotherapy, patients with higher levels of PD-L1 (PD-L1 50% or higher) fared even better. The overall response to therapy was 66% and delaying cancer progression was further improved. The combination of Tiragolumab plus atezolizumab was well-tolerated, and the addition of Tiragolumab did not increase the number of side effects reported with Tecentriq.
The study authors concluded that Tiragolumab added to Tecentriq improves outcomes without increasing the side effect profile. A phase III clinical trial is currently enrolling newly diagnosed NSCLC patients with PD-L1 50 percent and higher tumors to be treated with Tiragolumab and Tecentriq versus placebo and Tecentriq.
References:
Lancet Oncol. 2019 May 20. Epub ahead of print.
Barlesi F, Park K, Ciardiello F, et al. Primary analysis from OAK, a randomized phase III study comparing atezolizumab with docetaxel in 2L/3L NSCLC. Proceedings from the annual meeting of the 2016 European Society for Medical Oncology (ESOM). (Abstract #LBA44) Oct. 9, 2016.
Genetech. (2016.) FDA Approves Genetech's Cancer Immunotherapy Tecentriq® for People with a Specific Type of Metastatic Lung Cancer. [Press release.]
Socinski M et al., Atezolizumab for First-Line Treatment of Metastatic non-squamous NSCLC. N Engl J Med. 2018; 378:2288- 2301.
GLOBOCAN 2018; Lung Cancer: Estimated cancer incidence, mortality and prevalence worldwide. World Health Organization. Available here. Accessed December 2018.
American Cancer Society; What Is Non-Small Cell Lung Cancer?. Accessed December 2018.
doi:10.1200/JCO.2020.38.15_suppl.9503