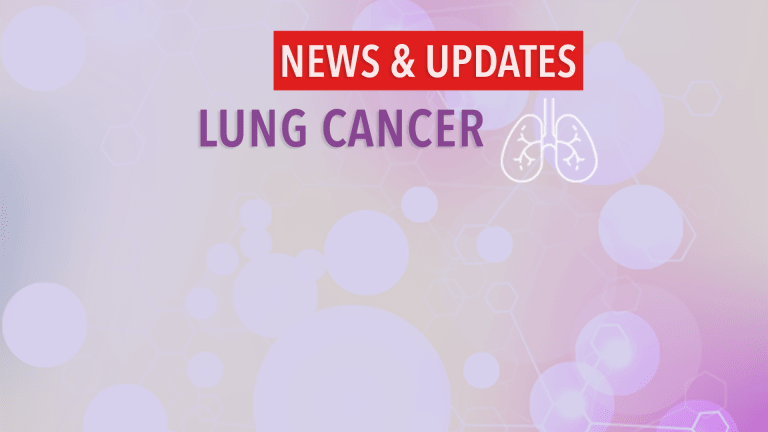 Stereotactic Radiation Improves Local Control but Not Survival in Lung Cancer
Stereotactic Radiation Improves Local Control but Not Survival in Lung Cancer
The addition of stereotactic radiation therapy in early-stage non–small cell lung cancer (NSCLC) improves disease control at the site of cancer and appears to reduce NSCLC-related deaths but does not improve overall survival. These results were recently presented at the 2008 annual American Society of Therapeutic Radiology and Oncology (ASTRO).
Non–small cell lung cancer is the most common type of lung cancer; "non–small cell" refers to the type of cell within the lung where the cancer originated. Early NSCLC refers to cancer that has not spread far beyond its site of origin. Treatment for early NSCLC often includes surgery, radiation therapy, chemotherapy, and/or biologic therapy. Some patients are not able to tolerate surgery or other aggressive therapies or may have cancer at a site that is considered inoperable. For many of these patients, radiation therapy has played an important role in helping to control their cancer and/or reduce its symptoms. Radiation's role in improving survival, however, is less well defined.
Researchers from Denmark recently evaluated data including stereotactic radiation therapy (radiation therapy delivered precisely to the cancer) among individuals diagnosed with early NSCLC. The data included 41 patients who were involved in a trial to evaluate stereotactic radiation therapy as well as 48 patients whose history records were evaluated. All patients had stage I NSCLC.
Local control (no progression of cancer at the site of radiation) was 89%.
Median overall survival was less than two years (22 months).
Median survival, during which no patients died from lung cancer, was 61 months.
The most common side effects were damage to the lung and difficulty breathing.
The researchers concluded that although stereotactic radiation therapy appeared to improve local control and reduce deaths caused by early NSCLC when compared with historical data, it does not appear to improve survival for these patients. Survival for NSCLC continues to be suboptimal, making novel therapeutic approaches necessary to improve outcomes.
Patients diagnosed with NSCLC may wish to speak with their physician regarding their individual risks and benefits of participation in a clinical trial evaluating novel therapeutic approaches for NSCLC. Sources of information regarding ongoing clinical trials include the National Cancer Institute (www.cancer.gov).
Reference: Kopek N, et al. Stereotactic body radiotherapy for medically inoperable stage I non-small cell lung cancer: mature outcome and toxicity results. International Journal of Radiation Oncology, Biology, Physics. 2008; 72 :S37. Abstract 80.