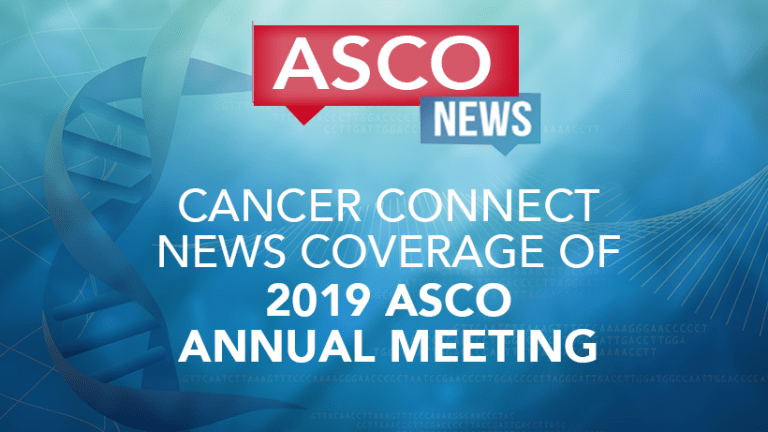 Should EGFR Inhibitor-Chemotherapy Combo Become New Standard for EGFR + NSCLC?
Study suggests that first line chemotherapy + Iressa is a new standard treatment option for EGFR + NSCLC
by Dr. C.H. Weaver M.D. 6/2019
The results from a study presented at the 2019 American Society of Clinical Oncology Annual Meeting in Chicago could be practice changing. A new study has demonstrated that first-line therapy combining pemetrexed plus carboplatin chemotherapy and the tyrosine kinase inhibitor (TKI) Iressa (gefitinib) delays cancer progression and prolongs survival for patients with EGFR positive non–small-cell lung cancer (NSCLC).(1)
Currently, the standard first-line therapy for EGFR mutant advanced NSCLC is an EGFR-directed oral TKI. TKI's have replaced chemotherapy over the past 10 because these targeted therapies are associated with fewer side effects and when used as single agents are superior to chemotherapy treatment. Single agent EGFR TKI therapy is generally superior to chemotherapy and doctors have evaluated combining TKI's with chemotherapy. Previous clinical trials of combined therapy in general appear to have only improved progression free survival by 3-4 months compared to TKI therapy alone. (2,3).
The current clinical trial reported by Dr Noronha et al included 350 chemotherapy-naïve patients with advanced NSCLC and the EGFR mutation. Patients were treated with either Iressa 250 mg daily or Iressa 250 mg daily plus pemetrexed 500 mg/m2 and carboplatin chemotherapy every 3 weeks for 4 cycles, followed by maintenance pemetrexed 500 mg/m2 every 3 weeks and directly compared.
The overall response rates were 81% for recipients of the combination and 69% for recipients of Iressa alone. The estimated average duration of survival without cancer progression was 16 months with the combination compared to 8 months with Iressa alone. The estimated survival duration was also significantly longer; 18 months with Iressa and not yet reached with the combination. According to Dr Noronha et al, 120 (34%) patients have died, including 42 in the combination arm and 78 in the gefitinib-alone arm.
Treatment related side effects were more common with the combination occurring in 51% and 25% of patients receiving the combination treatment and Iressa alone.
Pemetrexed-carboplatin-Iressa represents a new standard first-line therapy option for EGFR mutant NSCLC and patients should discuss the pros and cons or receiving this therapy with their treating physician or participating in a clinical trial evaluating other novel combinations including immunotherapy.
References:
Noronha V, Joshi A, Patil VM, et al. Phase III randomized trial comparing gefitinib to gefitinib with pemetrexed-carboplatin chemotherapy in patients with advanced untreated EGFR mutant non-small cell lung cancer (gef vs gef+C). Presented at: the 2019 ASCO Annual Meeting; May 31-June 4, 2019; Chicago, IL. Abstract 9001.
Wu YL, Lee JS, Thongprasert S, Zhang L, Ladrera G, Srimuninnimit V, Sriuranpong V, Sandoval-Tan J, Zhu Y, Liao M, Zhou C, Pan H, Lee V, et al. Intercalated combination of chemotherapy and erlotinib for patients with advanced stage non-small-cell lung cancer (FASTACT-2): a randomised, double-blind trial. Lancet Oncol. 2013;14:777–86.
Cheng Y, Murakami H, Yang PC, He J, Nakagawa K, Kang JH, Kim JH, Wang X, Enatsu S, Puri T, Orlando M, Yang JC. Randomized Phase II Trial of Gefitinib With and Without Pemetrexed as First-Line Therapy in Patients With Advanced Nonsquamous Non-Small-Cell Lung Cancer With Activating Epidermal Growth Factor Receptor Mutations. J Clin Oncol. 2016;34:3258–66.