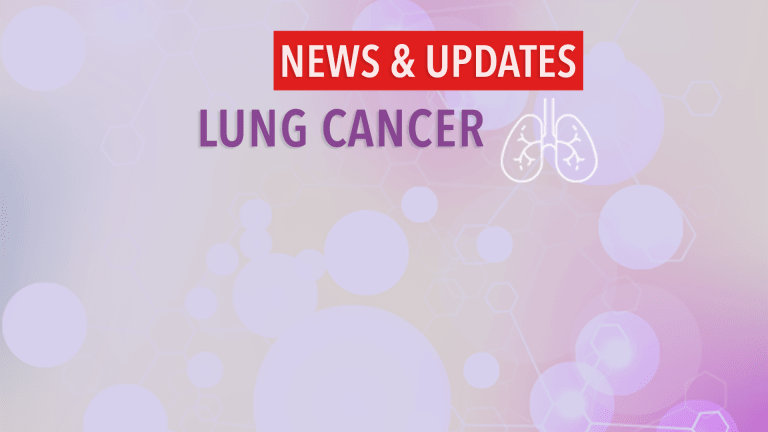 Retevmo (selpercatinib) Treatment of Lung and Other "RET Fusion" Cancers
Retevmo precision cancer medicine targets RET in NSCLC patients - update demonstrates durable responses.
by Dr. C.H. Weaver M.D. Updated 4/2022
Retevmo (selpercatinib -LOXO-292), a novel precision cancer medicine targeting tumors containing a mutated protein known as RET was approved by the US Food and Drug Administration in May 2020. Retevmo is approved for the treatment of non-small cell lung cancers (NSCLC) and other cancers with RET mutations identified by NGS testing.
About Retevmo (selpercatinib-LOXO-292)
Retevmo is an oral precision cancer medicine that is designed to target cancers with genomic alterations in the RET kinase, which include fusions and activating point mutations which lead to overactive RET signaling and uncontrolled cell growth. These "RET fusions" have been identified in approximately 2% of non-small cell lung cancer, 10-20% of papillary and other thyroid cancers, and a subset of other cancers. Activating RET point mutations account for approximately 60% of medullary thyroid cancer. Retevmo was designed to inhibit native RET signaling as well as anticipated acquired resistance mechanisms that could otherwise limit the activity of this therapeutic approach.
In the initial clinical trial Retevmo shrank the cancer in 77% of patients with RET fusion cancers originating in the lungs, thyroid and pancreas. Overall treatment with was well tolerated. According to the investigators the anti-cancer responses were durable.  
In a more recent analyses updated in April 2022, among 247 patients with advanced RET fusion-positive NSCLC the confirmed objective response rate was 61.1% and among 69 treatment-naïve patients, the rate was 84.1%. The central nervous system (CNS) response rate was 84.6%. At a median follow-up of approximately two years the median duration of response is estimated to 20.2 and 28.6 months for previously treated and treatment naïve patients respectively.
The most common side effects are low white blood count, dry mouth, diarrhea, hypertension, fatigue, edema, decreased platelets, rash, and constipation.
RET in Thyroid Cancer
Selpercatinib is also currently available for treatment of Thyroid Cancer. RET fusions occur when a portion of the chromosome containing the RET gene breaks and rejoins with another piece of chromosome, creating a fusion protein capable of fueling cancer growth. RET alterations also occur in roughly 10-20% of papillary thyroid cancers (PTC) and the vast majority of medullary thyroid cancers (MTC). Up to half of all RET fusion-positive cancers metastasize to the brain.
Among patients with MTC the response to treatment was 73% in previously untreated patients and 69% in those receiving prior targeted therapies. In patients with previously treated papillary/anaplastic thyroid cancer, the response rate was 79%.
References:
abstracts.asco.org/214/AbstView_214_219841.html
Drilon A, Oxnard GR, Wirth L, et al. A phase 1/2 trial of LOXO-292 in patients with RET fusion-positive lung cancers. Presented at: IASLC 2019 World Conference on Lung Cancer hosted by the International Association for the Study of Lung Cancer; September 7-10, 2019; Barcelona, Spain. Abstract PL02.08.
International Association for the Study of Lung Cancer. Registrational data from the LIBRETTO-1 trial demonstrate compelling and durable activity of selpercatinib (LOXO-292) in RET fusion-positive lung cancer. Published September 9, 2019. Accessed September 9, 2019.