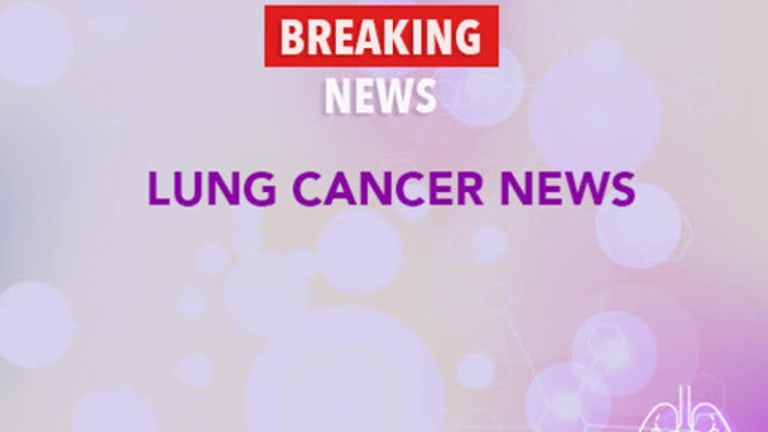 Nexavar® Improves Survival in Recurrent Non–Small Cell Lung Cancer
Nexavar® Improves Survival in Recurrent Non–Small Cell Lung Cancer
Patients with recurrent non–small cell lung cancer (NSCLC) who were treated with Nexavar® (sorafenib) experienced a delay in disease progression and a possible improvement in overall survival. These findings were reported at the 2008 annual meeting of the American Society of Clinical Oncology.
Lung cancer remains the greatest cause of cancer-related deaths in the world. In the United States, it causes more deaths than breast cancer, colorectal cancer, and prostate cancer combined. Non–small cell lung cancer (NSCLC) comprises approximately 75% of all lung cancers; "non–small cell" refers to the type of cell within the lung where the cancer originated.
Recurrent NSCLC refers to cancer that has returned or progressed following prior therapy. Often, patients with recurrent NSCLC are treated with chemotherapy. However, chemotherapy is often difficult to tolerate. Another approach to treatment utilizes agents targeted specifically against cancer cells; these targeted, or biologic, agents may have fewer side effects.
Nexavar is a targeted agent that directs the patient's own immune system to fight the cancer utilizing substances made by the body or made in a laboratory. Nexavar blocks the growth of cancer cells by inhibiting several biological pathways that are involved in cellular replication and spread. Nexavar is currently approved for the treatment of renal cell cancer and is being studied in several other types of cancer.
Researchers from the University of Texas Southwestern Medical Center in Dallas, Texas, recently conducted a trial to evaluate the effectiveness of Nexavar in the treatment patients with recurrent NSCLC who had received extensive prior chemotherapy. The trial included 342 patients whose disease had progressed following at least two prior chemotherapy regimens.
All patients received initial treatment with Nexavar. Those who experienced responses (other than disease stabilization) to Nexavar continued treatment until their cancer progressed, while those who experienced disease stabilization continued treatment with Nexavar or were given placebo (inactive substitute). Patients in the placebo group whose disease progressed were switched to Nexavar.
47% treated with Nexavar experienced disease stabilization at two months compared with 19% of patients who received placebo.
Median progression-free survival was approximately four months for those who received Nexavar compared with two months for those who received placebo.
Median overall survival was nearly one year for those treated with Nexavar compared with nine months for those who received placebo.
Severe side effects included cardiovascular, pulmonary, and kidney complications. Fatigue and hand-foot reactions were also reported.
The researchers concluded that Nexavar may improve progression-free survival and disease stabilization, as well as overall survival, in patients with recurrent NSCLC and that additional studies are warranted to further evaluate Nexavar.
Patients diagnosed with recurrent NSCLC may wish to discuss with their physician the risks and benefits of treatment with Nexavar.
Reference: Schiller JH, et al "A randomized discontinuation phase II study of sorafenib versus placebo in patients with non-small cell lung cancer who have failed at least two prior chemotherapy regimens: E2501" ASCO Meeting 2008; Abstract 8014.
Copyright Lung Cancer Information Center on CancerConsultants.com
Copyright © 2018 CancerConnect. All Rights Reserved.