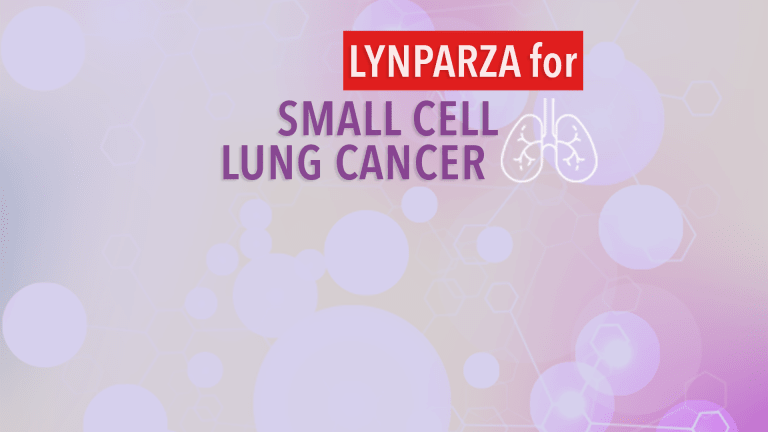 Lynparza Combination Shows Promise in Treatment of Small Cell Lung Cancer
Early phase trial suggests PARP inhibitor combination show promise in treating hard to treat patients with SCLC
by Dr. C.H. Weaver M.D. 8/2019
​The combination of a novel precision cancer medicine with chemotherapy appears promising for treatment of small cell lung cancer (SCLC). The PARP inhibitor Lynparza (olaparib) combined the chemotherapeutic agent Temodar (temozolomide) appears active in the treatment of relapsed SCLC according to results from an early phase clinical trial published in Cancer Discovery. (1)
About SCLC
Lung cancer is the leading cause of cancer death globally resulting in more than 4,800 deaths worldwide every day. Lung cancer is broadly divided into two major types: non-small cell lung cancer (NSCLC) and SCLC which is less common and accounts for approximately 15% of all lung cancer diagnosis. (2,3) Historically SCLC has very poor outcomes, and novel treatment strategies are needed to improve outcomes.
About Lynparza (olaparib)
Lynparza is a first-in-class PARP inhibitor and the first precision cancer medicine to block DNA damage response (DDR) in cancers harboring a deficiency in homologous recombination repair (HRR), such as mutations in BRCA1 and/or BRCA2.
The PARP enzyme plays a role in DNA repair, including the repair of DNA damage from chemotherapy. Precision cancer medicines that target and inhibit this enzyme may contribute to cancer cell death and increased sensitivity to chemotherapy and are called PARP inhibitors. By blocking this enzyme, DNA inside the cancerous cells is less likely to be repaired, leading to cell death and possibly a slow-down or stoppage of tumor growth. Doctors theorized that the addition of DNA-damaging agents, such as alkylating agents like temozolomide, may enhance the activity of PARP inhibitors and evaluated the combination in an early phase clinical trial to evaluate the feasibility of the combination.

The trial enrolled 50 patients with previously treated SCLC between October 2015 and April 2018 who had failed an average of two prior treatment regimens. Patients took oral Lynparza and Temador on days one through seven on a 21-day cycle and the cycle was repeated until disease progression or unacceptable side effects.
Overall 42% of patients responded to treatment and the combination delayed the return of their cancer 4.2 months on average. The median overall survival duration was 8.5 months.
The combination of Lynparza and Temodor appears very active and will undergo further evaluation earlier in the management of SCLC to determine its effectiveness.
References:
World Health Organization. GLOBOCAN 2018; Lung Cancer: Estimated cancer incidence, mortality and prevalence worldwide. Accessed January 2019.
Alvarado-Luna G and Morales-Espinosa D. Treatment for small cell lung cancer, where are we now?- a review. Transl Lung Cancer Res. 2016;5(1):26-38