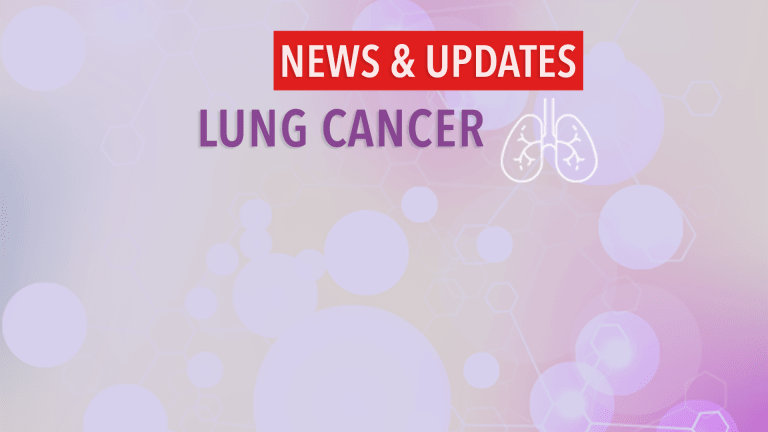 Image Guided Radiation Therapy May Improve Outcomes of Lung Cancer
Image Guided Radiation Therapy May Improve Outcomes of Inoperable Stage I Non-Small Cell Lung Cancer.
According to a recent article published in the journal Cancer, image guided radiation therapy (IGRT) may be superior to standard radiation for patients with stage I non-small cell lung cancer who are not able to undergo surgery.
Lung cancer is the leading cause of cancer deaths in the United States. Non-small cell lung cancer (NSCLC) is the most common type of lung cancer and refers to the type of cell within the lung in which the cancer starts. Stage I NSCLC refers to cancer that is isolated in only one lung. Standard treatment for stage I NSCLC often involves the surgical removal of the cancer, during which time the extent, or stage, of the cancer is determined.
Many patients with lung cancer are not able to undergo the surgical procedure of removing their cancer. Often, these patients are too elderly or suffer from other medical conditions such as heart disease, or their lung capacity may be too diminished to withstand surgery. For these patients, staging of their cancer may be accomplished without surgery with the use of relatively precise scanning techniques, including positron emission tomography (PET). These patients are often offered radiation therapy alone as treatment for their cancer. Unfortunately, radiation therapy alone can cause severe side effects such as pneumonitis (inflammation of the lung), which can further compromise lung function. Researchers have been evaluating novel radiation approaches in order to deliver radiation more directly to the cancer, while sparing healthy tissue from destruction. If side effects are diminished, more patients are able to undergo optimal scheduling of radiation therapy and ultimately improve their chances for long-term survival.
Researchers from Japan recently conducted a clinical study to evaluate a type of radiation technique called image guided radiation therapy. Image guided radiation therapy involves a computed tomography (CT) scanner and computer modeling to accurately determine the size and depth of the tumor. In addition, this technique determines the measurement of the cancer through all stages of respiration and can direct the radiation more precisely while the patient is breathing normally. Patients undergoing IGRT do not have to hold their breath during actual radiation dosing which is necessary for standard radiation therapy. This is important for many of these patients who have poor lung function, as they are not able to hold their breath during treatment.

This clinical study included 21 patients with stage I NSCLC. Nineteen patients were treated with IGRT because of poor lung function and two patients were treated with IGRT because they refused surgery. Five patients experienced a complete disappearance of detectable cancer, 11 patients experienced at least a 50% reduction in the volume of their cancer and one patient had progressive disease following therapy. Approximately two years following therapy, only 5 patients had experienced a cancer recurrence. At the time of publication of this data, 10 patients were still alive, 6 patients had died from causes other than lung cancer and 5 patients had died from lung cancer. The treatment was well tolerated with no major side effects reported.
These researchers concluded that IGRT appears to be an effective and well tolerated radiation technique for patients with inoperable stage I NSCLC with poor lung function. Further clinical trials will reveal the role of IGRT in the clinical setting and may determine if chemotherapy prior to or following radiation therapy may further improve long-term outcomes. Patients with inoperable stage I NSCLC may wish to speak with their physician about the risks and benefits of participating in a clinical trial further evaluating IGRT or other novel therapeutic approaches. Sources of information regarding ongoing clinical trials include the National Cancer Institute (cancer.gov).
Reference: Fukumoto S, Shirato H, Shimzu S, et al. Small-volume image-guided radiotherapy using hypofractionated, coplanar, and noncoplanar multiple fields for patients with inoperable Stage I nonsmall cell lung carcinomas.
Cancer. 2002;95:1546-1553.