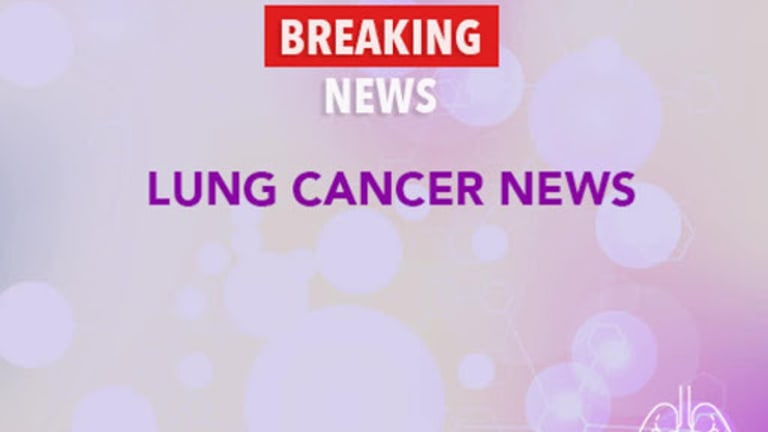 Higher Chemotherapy Dose Intensity Does Not Improve Survival for Lung Cancer
Increasing the dose intensity of chemotherapy does not appear to improve survival in small cell lung cancer.
These results were recently published in the Journal of the National Cancer Institute.
Small cell lung cancer (SCLC) accounts for approximately 25% of all cases of lung cancer in the United States. SCLC refers to the type of cell within the lung from which the cancer originated. It is considered a very aggressive form of lung cancer.
SCLC initially responds well to chemotherapy; however, it often recurs following initial therapy. Researchers have been evaluating the effects of increased doses for SCLC in attempts to improve outcomes for patients with this disease.
Researchers affiliated with the Solid Tumors Working Party of the European Group for Blood and Marrow Transplantation recently conducted a clinical trial to further evaluate increased dose intensity of chemotherapy for the treatment of SCLC. This trial included 140 patients with either early (limited-stage) SCLC or advanced (extensive-stage) SCLC. Patients were treated with either standard doses of chemotherapy (consisting of ifosfamide carboplatin and etoposide, referred to as ICE) or a threefold increased dose intensity of ICE. Patients treated with a higher intensity received an infusion of stem cells following therapy to improve levels of blood cells following therapy.
Three-year survival rates were 18% and 19% for high-dose intensity of ICE and standard-dose intensity of ICE, respectively.
A subgroup analysis could not identify any groups of patients who derived benefit from high-dose intensity ICE.
The researchers concluded: "The long-term outcome of SCLC was not improved by raising thedose intensity of ICE chemotherapy by threefold."
Patients diagnosed with SCLC may wish to speak with their physician regarding their individual risks and benefits of all therapeutic options or the participation in a clinical trial further evaluating novel therapeutic approaches. Two sources of information regarding ongoing clinical trials include the National Cancer Institute (www.cancer.gov) and www.eCancerTrials.com.
Reference: Leyvraz S, Pampallona S, Martinelli G, et al. A threefold dose intensity treatment with ifosfamide, carboplatin, and etoposide for patients with small cell lung cancer: A randomized trial. Journal of the National Cancer Institute(early online publication). April 8, 2008.
Related News:Dose-intensive Chemotherapy Improves Survival for Patients with Small Cell Lung Cancer (02/02/2007)
Copyright Lung Cancer Information Center on CancerConnect.com
Copyright © 2018 CancerConnect. All Rights Reserved.