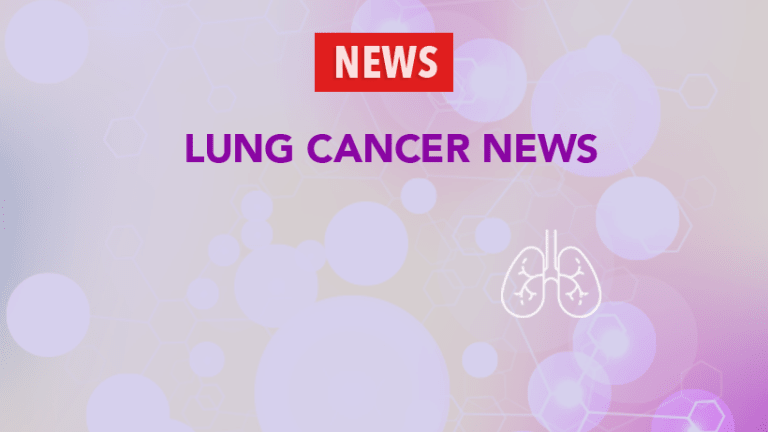 Gilotrif Improves Outcomes in Lung Cancer
Gilotrif as a single agent or in combination improves survival in EGFR + NSCLC.
by Dr. C.H. Weaver M.D. updated 4/2019
The targeted agent Gilotrif (afatinib) improves outcomes compared chemotherapy or Tarceva (erlotinib) in individuals with advanced epidermal growth factor receptor (EGFR) positive non-small cell lung cancer (NSCLC).
Lung cancer remains the leading cause of cancer-related deaths worldwide. In the United States, NSCLC accounts for 75–80% of all lung cancers. Although progress has been made in recent years, the majority of patients with advanced-stage lung cancer still die from their disease. New treatments are sorely needed.
There are several types of lung cancer, depending upon the type of cell within the lung from which the cancer develops. In addition, different genetic mutations and protein sequences affect characteristics of cancer cells, including their responses to certain therapies.
The epidermal growth factor receptor (EGFR) refers to a pathway in cells that is involved in cellular growth and spread. Some cancer cells have overactive EGFR pathways, causing cancer cells to replicate and spread to different sites in the body. These cancers are referred to as EGFR-positive.
Healthcare providers are able to test cancer cells to determine if they are EGFR-positive. This is important information because effective agents that specifically target the EGFR pathway are available for treatment for patients with EGFR-positive lung cancer.
Furthermore, additional genetic mutations and/or expressions of proteins have been identified that help guide optimal treatment options for those with EGFR-positive cancers.
The initial study evaluating Gilotrif included 345 patients with advanced NSCLC who had EGFR mutations. Patients were treated with either afatinib or standard combination chemotherapy treatment. After a median follow-up of 8 months, afatinib delayed disease progression by more than 4 months over standard therapy—progression-free survival (PFS) was 11.1 months with afatinib, compared to 6.9 months with standard therapy.
Afatinib was particularly beneficial to the 308 patients who had one of two common types of EGFR mutations (deletion 19 or L858R) that account of approximately 90 percent of all EGFR mutations. These patients experienced almost double the PFS—13.6 months in the afatinib group and 6.9 months in the standard chemotherapy group.
Patients receiving Gilotrif experienced a better quality of life than those receiving standard chemotherapy—and were slower to experience worsening of lung cancer symptoms such as cough and shortness of breath. Furthermore, it is administered orally, which could translate to fewer doctor visits and better quality of life.
About Gilotrif & Answers to Frequently Asked Questions
Gilotrif combined with Erbitux Benefits Non-Small Cell Lung Cancer Patients Resistant to EGFR Inhibitors
Researchers recently reported that a combination of the EGFR targeted agents Gilotrif® and Erbitux® (cetuximab) were able to effectively shrink EGFR positive NSCLC that had stopped responding to the EGFR inhibitors Tarceva®(erlotinib) and Iressa® (gefitinib). This novel combination appeared to benefit patients regardless of whether their cancer had acquired second line resistance to either drug.
Patients treated in this clinical study were heavily pretreated and had EGFR-mutant lung cancer that was resistant to treatment with Tarceva/Iressa. Of the 126 patients treated with the combination therapy, 29% had a confirmed partial or complete disappearance of their cancer that lasted for an average duration of 5.7 months.
Gilotrif vs Tarceva
Researchers have also conducted a clinical trial to compare two different agents that target the EGFR pathway in different ways. Patients in the trial were divided into two groups: one group was treated with Gilotrif and the other group was treated with erlotinib.
At the time of data analysis, median overall survival and progression-free survival was greater in the group of patients treated with afatinib than the group treated with Tarceva.
Control of disease was also greater in the group treated with Gilotrif than Tarceva.
References:
Yang JCH, Schuler MH, Yamamoto N, et al. LUX-lung 3: A randomized, open-label, phase III study of afatinib versus pemetrexed and cisplatin as first-line treatment for patients with advanced adenocarcinoma of the lung harboring EGFR-activating mutations. Presented at the 2012 annual meeting of the American Society of Clinical Oncology, June 1-5, 2012, Chicago, IL. Abstract LBA7500.
Janjigian Y, Smit E, Groen H, et al. Dual inhibition of EGFR with Afatinib and Cetuximab in Kinase Inhibitor-Resistant EGFR-Mutant Lung Cancer with and without T790M Mutations. Cancer Discovery. Published online First July 29, 2014.
Soria J-C, Enriqueta F, Cobo M, et al. Afatinib versus erlotinib as second-line treatment of patients with advanced squamous cell carcinoma of the lung (LUX-Lung 8): an open-label randomised controlled phase 3 trial. TheLancet Oncology;16(8):897-907. Available at: [http://www.thelancet.com/journals/lanonc/article/PIIS1470-2045(15)00006-6/abstract](http://www.thelancet.com/journals/lanonc/article/PIIS1470-2045(15%2900006-6/abstract)
Copyright © 2018 CancerConnect. All Rights Reserved.