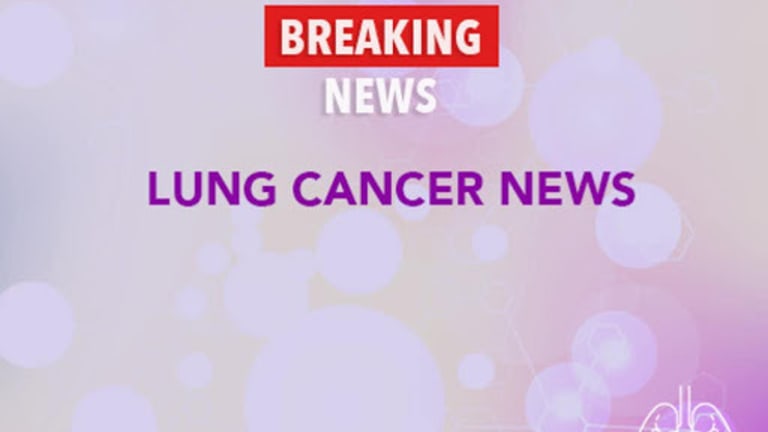 Gemzar® and Carboplatin Improve Survival in Advanced Non-Small Cell Lung Cancer
Gemzar® and Carboplatin Improve Survival in Advanced Non-Small Cell Lung Cancer
According to the results of a study recently published in the Journal of Clinical Oncology, combined chemotherapy with Gemzar® (gemcitabine) and carboplatin was well-tolerated and offered an improved survival benefit in patients with advanced stages of non-small cell lung cancer (NSCLC).
Lung cancer is the leading cause of cancer related deaths in the United States and Europe. The most common type of lung cancer, NSCLC, is a malignancy that arises from the tissues of the lung. Under most circumstances, NSCLC is not curable. Current treatments include surgery, chemotherapy and radiation in an attempt to destroy tumor cells or prevent further tumor growth. These treatments may extend over a period of weeks to months and are often associated with side effects, which may be particularly difficult to tolerate and may compromise the patient's quality of life.
This recent British study was designed to evaluate 2 different chemotherapy regimens: carboplatin on day 1 plus Gemzar® on days 1 and 8 (GC); or mitomycin, ifosfamide and cisplatin (MIC) on day one only. The two regimens were then compared in terms of quality of life, response rates, side effects and overall survival. The study enrolled 422 patients diagnosed with advanced stages of NSCLC, either stage IIIB or stage IV. None of the patients had received prior chemotherapy. The subjects were randomly assigned to receive 4 cycles of chemotherapy at 3-week intervals, with 212 patients randomized to receive the GC regimen and the other 210 patients randomized to receive the MIC regimen.
Results of the study indicated that there was a significant survival advantage in the group that received GC. Median survival was 10 months for the group that received GC, compared to 7.6 months for the group that received the MIC regimen. The one-year survival for the GC group was 40%, compared to 30% for the patients treated with MIC. Overall response rates were 41-42% for both treatment groups. The patients treated with GC less frequently reported side effects such as nausea, vomiting, constipation and hair loss; however, this group did experience more frequent decreases in platelet counts.
Researchers concluded that patients with advanced stage NSCLC receive a significant benefit from treatment with GC, when compared to MIC. Patients may wish to speak to their physician regarding treatment options.
Reference: Rudd R, Gower N, Spiro S, et al. Gemcitabine Plus Carboplatin Versus Mitomycin, Ifosfamide, and Cisplatin in Patients With Stage IIIB or IV Non-Small Cell Lung Cancer: A Phase III Randomized Study of the London Lung Cancer Group. Journal of Clinical Oncology. 2005;23: 142-153.
Copyright © 2018 CancerConnect. All Rights Reserved.