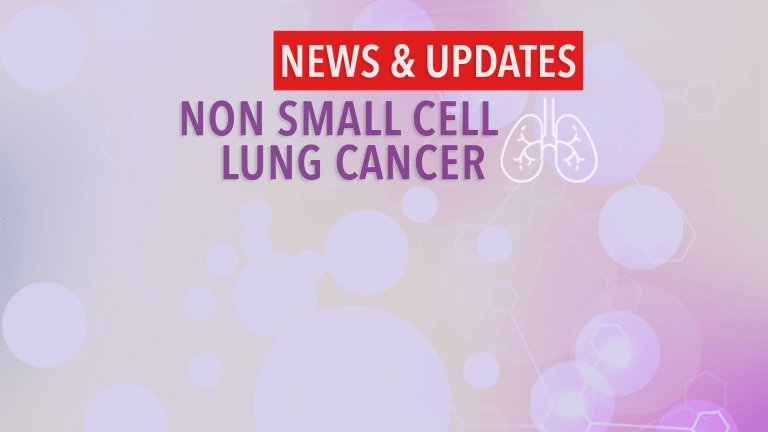 FDA Approves Tafinlar and Mekinist for Treatment of V600 Mutated NSCLC
FDA grants regular approval to dabrafenib and trametinib combination for metastatic NSCLC with BRAF V600E mutation.
by Dr. C.H.Weaver M.D. updated 9/10/2018
The U.S. Food and Drug Administration granted regular approvals to Tafinlar® (dabrafenib) and Mekinist® (trametinib) administered in combination for patients with metastatic non-small cell lung cancer (NSCLC) with BRAF V600E mutation as detected by an FDA-approved test.
These are the first FDA approvals specifically for treatment of patients with BRAF V600E mutation-positive metastatic NSCLC.
The FDA today also approved the Oncomine™ Dx Target Test (Thermo Fisher Scientific), a next generation sequencing (NGS) test to detect multiple gene mutations for lung cancer in a single test from a single tissue specimen. This test detects the presence of BRAF, ROS1, and EGFR gene mutations or alterations in tumor tissue of patients with NSCLC. This test can be used to select patients with NSCLC with the BRAF V600E mutation for treatment with the combination of Tafinlar® and Mekinist®. This is the first NGS oncology panel test approved by the FDA for multiple companion diagnostic indications.
The approvals are based on Study BRF113928 (NCT01336634), an international, multicenter, three-cohort, non-randomized, non-comparative, open-label, trial in patients with locally confirmed BRAF V600E mutation-positive metastatic NSCLC. Ninety-three patients were treated with the combination of Tafinlar® (150 mg orally twice daily) and Mekinist® (2 mg orally once daily). Of these 93 patients, 36 had received no prior systemic therapy for metastatic NSCLC and 57 received at least one platinum-based chemotherapy regimen with demonstrated disease progression. Seventy-eight patients with previously treated BRAF V600E mutation-positive NSCLC received single-agent Tafinlar®.

In the previously treated group, the overall response rate (ORR) for the combination based on independent radiology review committee assessment per RECIST 1.1 was 63% (95% CI: 49%, 76%) with a median duration of response (DoR) of 12.6 months (95% CI: 5.8, not estimable [NE]). In the treatment-naive group, the ORR for the combination was 61% (95% CI: 44%, 77%) and median DoR was not estimable (95% CI: 6.9, NE); however, 59% of responders had response durations greater than six months. The ORR for patients who received single-agent Tafinlar® was 27% (95% CI: 18%, 38%) and the median DoR was 9.9 months.
The incidence and severity of adverse reactions occurring in patients with NSCLC were generally similar to those reported in prior approvals for patients with melanoma. The most common adverse reactions (≥20%) were pyrexia, fatigue, nausea, vomiting, diarrhea, dry skin, decreased appetite, edema, rash, chills, hemorrhage, cough, and dyspnea. The most common Grade 3-4 adverse reactions were pyrexia, fatigue, dyspnea, vomiting, rash, hemorrhage, and diarrhea. The majority of laboratory abnormalities were Grade 1-2. The most common (≥5%) Grade 3-4 laboratory abnormalities were hyponatremia, lymphopenia, anemia, hyperglycemia, neutropenia, leukopenia, hypophosphatemia, and increased alanine aminotransferase. Tafinlar® and Mekinist® were discontinued for adverse reactions in 18% and 19% of patients, respectively.
The recommended doses are Tafinlar® 150 mg orally twice daily, approximately 12 hours apart, with Mekinist® 2 mg orally once daily. The presence of BRAF V600E mutation in tumor specimen should be confirmed by an FDA-approved test prior to initiation of therapy.
Reference:FDA grants regular approval to dabrafenib and trametinib combination for metastatic NSCLC with BRAF V600E mutation