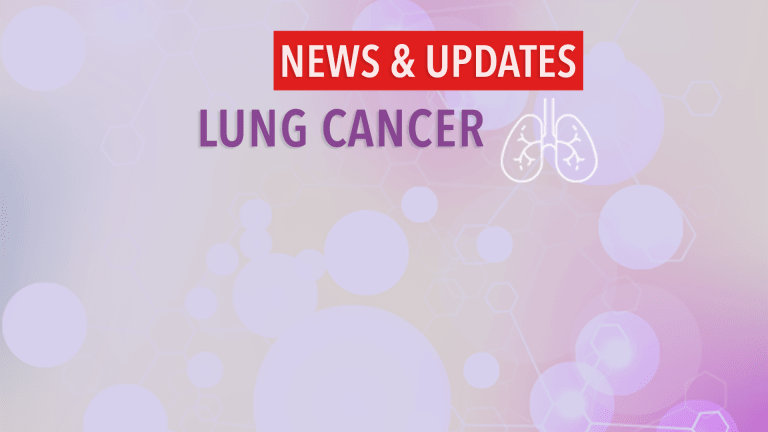 Enhertu Treatment of Her2 positive Non-Small Cell Lung Cancer
Enhertu effectively targets HER2 over expressing Non-Small Cell Lung Cancers - Requires multi-gene testing.
by Dr. C.H. Weaver M.D. 8/2022
Enhertu® (trastuzumab deruxtecan), a novel antibody drug conjugate (ADC), shows promise in treating patients with advanced non-small cell lung cancer (NSCLC) that over-expresses HER2.  The FDA approved Enhertu (deruxtecan-nxki) to treat adults with unresectable or metastatic NSCLC whose cancers express the activating HER2 (ERBB2) mutation in mid 2022. HER2 is not always "looked for" so patients need to insure testing is performed. All newly diagnosed lung cancer patients should undergo multi-gene testing as part of their evaluation.
About HER2-positive NSCLC
Two to four percent of patients with NSCLC over express human epidermal growth factor receptor 2 (HER2), which is a protein that is displayed on the outside of a cell. HER2 is involved in cellular growth and replication, and over expression of HER2 is implicated in the uncontrolled growth of cancer. HER2 + NSCLC accounts for nearly 6,000 new NSCLC diagnoses in the United States each year. These cancers are more common in people who never smoked than those with a history of smoking, generally have a poor prognosis and frequently metastasize to the brain 
The HER2 protein is expressed on the cell surface of many cancers, including lung, breast, gastric, and colorectal cancers. The level of HER2 expression may be determined through laboratory processes, and cancers expressing HER2 can be targeted with precision cancer medicines.1-4
About Enhertu
Enhertu (trastuzumab deruxtecan) is a HER2-directed antibody drug conjugate (ADC) precision cancer medicine, which delivers cytotoxic chemotherapy ("payload") to cancer cells via a linker attached to a monoclonal antibody that binds specifically to the HER2 protein. When Enhertu binds, it delivers its attached novel topoisomerase I inhibitor (DXd) chemotherapy payload. It is designed to deliver enhanced cell destruction upon release inside the cell and to reduce systemic exposure to the chemotherapy when compared to the way chemotherapy is commonly delivered.
About DESTINY
The DESTINY clinical trial evaluated the safety and effectiveness of Enhertu in patients with HER2-over expressing metastatic non-squamous NSCLC patients who had progressed after one or more systemic therapies, including chemotherapy, molecular targeted therapy, or immunotherapy.5
More than half of patients with (NSCLC) bearing a mutation in the HER2 gene had their tumors stop growing or shrink for an extended time after treatment with Enhertu according to research published in the October 2021 New England Journal of Medicine.6
In the study, patients with metastatic HER2-mutant NSCLC whose cancer was resistant to standard therapy were treated with the Enhertu antibody-drug conjugate. In the clinical trial of 91 patients, 55% responded to treatment Enhertu for a median duration of response of 9.3 months.  The median survival period before the disease began to worsen was 8.2 months. Overall, the median survival of those who responded to the drug was 17.8 months.
Twenty-four patients developed interstitial lung disease, or scarring of the lungs, as a result of treatment, and investigators halted Enhertu therapy in 16 patients because of this problem.
Precision cancer medicines and immunotherapy, which target specific cancer-causing mutations, are changing the treatment of NSCLC and significantly improving survival of this once untreatable disease. Enhertu represents a new treatment option for the subset of NSCLC patients that over-express HER2.
References
Pillai RN, et al. HER2 mutations in lung adenocarcinomas: a report from the Lung Cancer Mutation Consortium. Cancer. 2017;123(21):4099-4105.
Liu S, et al. Targeting HER2 Aberrations in Non-Small Cell Lung Cancer with Osimertinib. Clin Cancer Res. 2018;24(11):2594-2604.
Campbell JD, et al. Distinct patterns of somatic genome alterations in lung adenocarcinomas and squamous cell carcinomas. Nat Genet. 2016 Jun;48(6):607-16.
Li BT, et al. HER2 amplification and HER2 mutation are distinct molecular targets in lung cancers. J Thorac Oncol. 11(3):414-9.
Clinicaltrials.gov. DS-8201a in human epidermal growth factor receptor 2 (HER2)-expressing or -mutated non-small cell lung cancer (DESTINY-Lung01). Available at: https://clinicaltrials.gov/ct2/show/NCT03505710. Accessed January 2021.
https://www.nejm.org/doi/full/10.1056/NEJMoa2112431