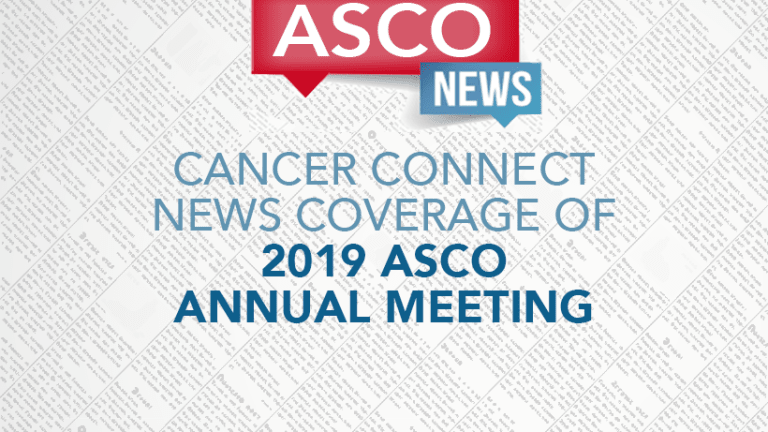 Could Ibrance be the Next Precision Medicine for Lung Cancer?
TAPUR study suggests CDKN2A + lung cancer can be targeted with breast cancer drug Ibrance
by Dr. C.H. Weaver M.D. 6/2019
The American Society of Clinical Oncology's (ASCO) Targeted Agent and Profiling Utilization Registry (TAPUR) clinical study has added the enrollment of additional patient groups and continues to grow with more than 500 participants and 16 therapies now available. The purpose of TAPUR is to help cancer patients who have exhausted standard options access targeted study drugs matched to the genomic profiles of their cancers and provide physicians assistance in interpreting genomic results and identifying potential treatment options. (1)
Results from a previous group of NSCLC patients with a CDKN2A loss or mutation treated with Ibrance (palbociclib) are also being released at ASCO. Ibrance demonstrated evidence of anti-tumor activity in heavily pre-treated NSCLC patients with a CDKN2A loss or mutation. Additional trials are now underway to confirm the activity of Ibrance in patients with NSCLC with CDKN2A loss or mutation. (2)
Cyclin-dependent kinase (CDK) inhibitors work by blocking the action of enzymes called kinases which are involved in the growth of cancer. Kinases are involved in many cell functions, including cell signaling, growth, and division. These enzymes may be too active or found at high levels in some types of cancer cells and blocking them may help keep cancer cells from growing.
The TAPUR Study is designed to identify signals of activity of commercially available, targeted anticancer drugs in advanced cancer patients whose tumor harbors one or more genomic variants known to be a drug target. The TAPUR Study Data Safety and Monitoring Board (DSMB) has expanded enrollment of additional participants for the following cohorts:
TAPUR Study participants are enrolled into treatment groups based on tumor type (advanced solid tumors, multiple myeloma, or B cell non-Hodgkin lymphoma), genomic variant and study drug. Stage I enrolls up to 10 patients in a group and monitors their response to treatment for 16 weeks. If two or more patients have a successful response to treatment the group is expanded, and an additional 18 patients are enrolled.
Currently, 510 participants are enrolled in the TAPUR Study, which is available at 83 clinical sites in 20 states. Patients can find study information such as general eligibility criteria, participating clinical sites, and contact information for the site study teams at www.TAPUR.org.
Watch a video overview of the TAPUR Study.
References: