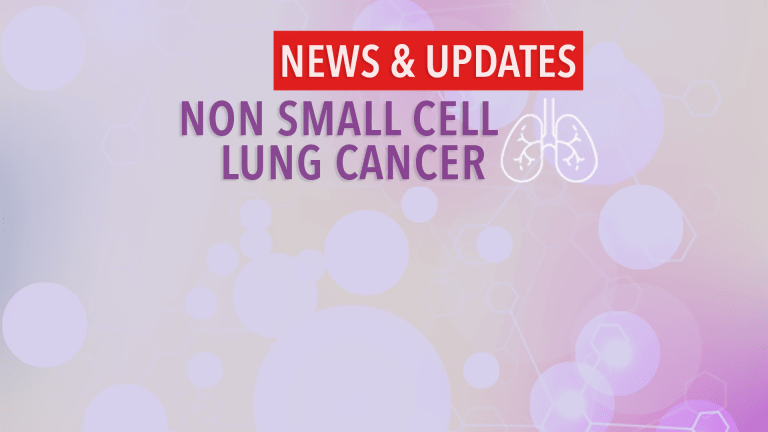 BLU-667 Treatment of RET Fusion-positive Non-Small Cell Lung Cancer
BLU-667 targets RET fusion proteins and can be used to treat 1-2% of NSLC patients with the RET mutation.
by Dr. C.H. Weaver M.D. 7/2019
BLU-667 induced durable antitumor responses with manageable toxicity among patients with advanced RET (rearranged during transfection) fusion-positive non-small cell lung cancer (NSCLC), according to updated results of the ongoing ARROW clinical trial results released at the 2019 American Society of Clinical Oncology (ASCO) annual meeting.
What is RET fusion positive NSCLC?
Genetic alternations in the RET receptor tyrosine kinase drive the development and growth of various cancers, including lung, thyroid, and other cancer types. RET over expression, activating mutations, and fusions result in the upregulation and/or over activation of RET tyrosine kinase activity. This dysregulation of RET activity plays a key role in the development and progression of cancer. RET fusion proteins are found in approximately 1% to 2% of NSCLC patients.
About BLU-667
BLU-667 is a precision cancer medicine designed to target cancers with genomic alterations in the RET kinase, which include fusions and activating point mutations which lead to overactive RET signaling and uncontrolled cell growth. BLU-667 targets oncogenic RET alterations, including those that are resistant to multikinase inhibitors.
About The ARROW Clinical Trial
The ARROW clinical study included 79 patients with advanced RET fusion-positive NSCLC who were treated with BLU-667 at 30 to 600 mg once or twice per day (n = 21) or at the recommended phase 2 dose of 400 mg per day (n = 58).
All NSCLC patients had received on overage two (range, 0-8) prior therapies, including chemotherapy (76%), immunotherapy (41%) and multikinase inhibition (27%). Thirty-nine percent of patients had brain metastases at baseline.
Currently the results among 57 evaluated patients with measurable disease and at least one follow-up disease assessment showed an overall response rate of 56% including 32 partial responses, 20 patients with stable disease and five patients with progressive disease. Of the 32 patients with a partial response 91% remained on treatment and six achieved a response duration of 6 months or longer. Responses occurred regardless of prior treatment or RET fusion genotypes, and the researchers reported response of some individuals with brain metastases.
Side effects were minimal and consisted of liver enzyme abnormalities, hypertension, constipation, fatigue, and neutropenia (decreased neutrophils).
The researchers stated that "BLU-667 demonstrates broad and durable antitumor activity in patients with RET fusion-positive lung cancer, this drug has FDA breakthrough therapy designation in RET fusion-positive NSCLC that progressed following platinum-based chemotherapy.
Reference:
Gainor JF, et al. Abstract 9008. Presented at: ASCO Annual Meeting; May 31-June 4, 2019; Chicago.