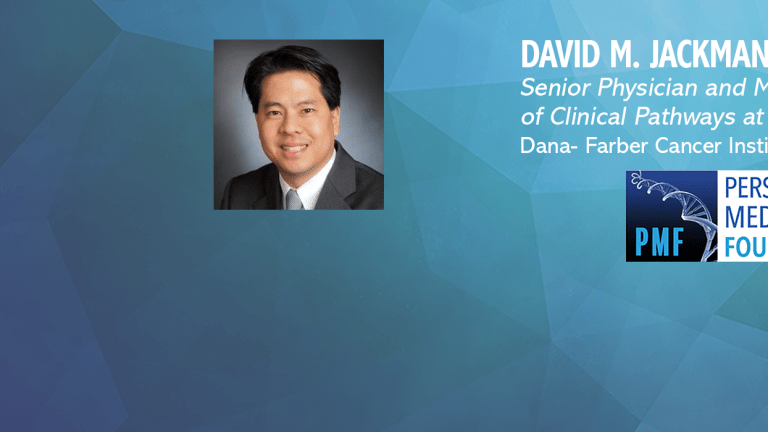 Ask the Expert About Advanced Lung Cancer
Dana-Farber Cancer Institute's Dr. Jackman M. D. discusses the latest advances in the management of lung cancer
Medically reviewed by Dr. C.H. Weaver M.D. 6/1/2018
Dr. David M. Jackman M. D., Senior Physician and Medical Director of Clinical Pathways at Dana-Farber discusses the latest advances in the management of advanced lung cancer and answered questions in the Lung Cancer Community on CancerConnect.
Dr. Jackman received his medical degree from Brown University School of Medicine in 2000. He subsequently completed his residency in Internal Medicine at Beth Israel Deaconess Medical Center and his fellowship in Medical Oncology at Dana-Farber/Partners CancerCare. He currently works in the Lowe Center for Thoracic Oncology at Dana-Farber. His research interests include targeted therapies in lung cancer and mesothelioma, and cancer care delivery.
The Ask The Expert Series is made possible by support fromThe Personalized Medicine Foundation, Incyte Oncology, Abbvie, and CancerConnect. The "Ask The Expert" series is not medical advice nor is it a substitute for your doctor. It should serve as a guide to facilitate access to additional information and enhancement of a shared decision making process with your treating physician.
Brought to you by: