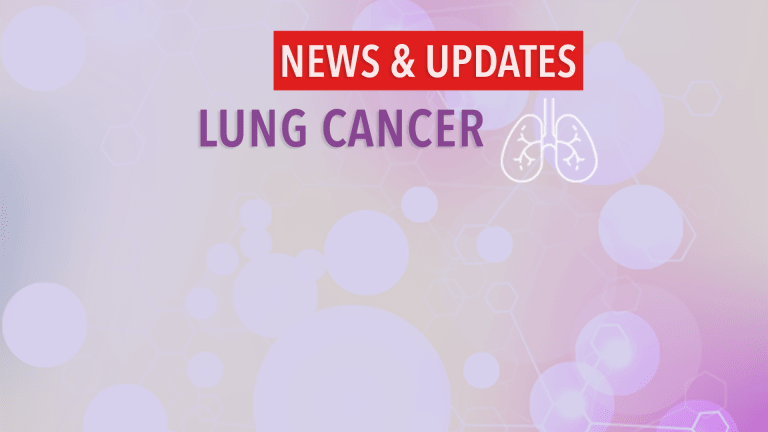 Anti-estrogens May Reduce Risk of Lung Cancer Death
Anti-estrogens May Reduce Risk of Lung Cancer Death
Anti-estrogens (such as tamoxifen [Nolvadex®]) used as treatment for breast cancer may also reduce the risk of death from lung cancer, according to the results of a study presented at the 2009 San Antonio Breast Cancer Symposium.[1]
A majority of breast cancers are ER–positive, meaning they are stimulated to grow by the female hormone estrogen. Depriving ER-positive breast cancers of estrogen can slow their growth. Many women who undergo treatment for breast cancer receive hormonal therapy in the form of anti-estrogen drugs such as tamoxifen.
Recently published results from the Women's Health Initiative study indicate that hormone replacement therapy may increase the risk of dying from lung cancer.[2] Researchers in Switzerland hypothesized that anti-estrogens could reduce this risk of mortality.
The researchers evaluated data from 6,715 women from Geneva who were diagnosed with breast cancer between 1980 and 2003. Forty-six percent of the women (3,066) received anti-estrogen therapy, most in the form of tamoxifen. Forty cases of lung cancer developed during the study. While there was no difference in the incidence of lung cancer among women who received anti-estrogens, those who did not, and the general population, there was a significant difference in mortality. Women who received anti-estrogens were less likely to die from lung cancer than those who did not.
The researchers concluded that "anti-estrogens may offer some protection against tumor mortality."
Reference:
[1] Rapiti E. Reduced lung cancer mortality risk among breast cancer patients treated with anti-estrogens. Presented at the 32nd CTRC-AACR San Antonio Breast Cancer Symposium. December 9-13, 2009. San Antonio, TX. Abstract 35.
[2] Chlebowski RT, Schwartz AG, Wakelee H, et al. Estrogen plus progestin and lung cancer in postmenopausal women (Women's Health Initiative trial): A post-hoc analysis of a randomized controlled trial. The Lancet [early online publication]. September 20, 2009. DOI: 10.1016/S0140-6737(09)61526-9.