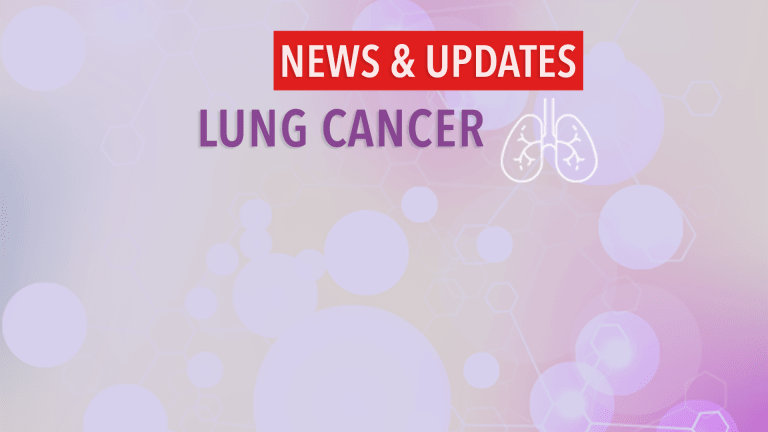 Amivantamab Treatment of EGFR Positive Non-Small Cell Lung Cancer
Amivantamab targets Non-Small Cell Lung Cancer with cancer causing EGFR Exon 20 Insertion Mutations
Amivantamab targets Non-Small Cell Lung Cancer with cancer causing EGFR Exon 20 Insertion Mutations
by Dr. C.H. Weaver M.D. updated ASCO 6/2021
Data from the Phase 1 CHRYSALIS clinical trial evaluating Rybervant (amivantamab) in patients with advanced non-small cell lung cancer (NSCLC) and epidermal growth factor receptor (EGFR) exon 20 insertion mutations were presented for the first time at the 2021 World Conference on Lung Cancer (WCLC) in Singapore. Rybervant showed significant anti-cancer activity and durable responses with a tolerable safety profile in patients with NSCLC and EGFR exon 20 insertion mutations leading to FDA approval.1
About EGFR Exon 20 Insertion-Mutant NSCLC
Approximately 10-15% of NSCLC patients in the US and Europe, and 30-40% of patients in Asia have epidermal growth factor receptor - mutated (EGFRm) NSCLC. These patients are particularly sensitive to treatment with precision cancer medicines known as EGFR-tyrosine kinase inhibitors (TKIs) which block the cell-signaling pathways that drive the growth of EGFR expressing lung cancer cells. EGFR exon 20 insertion mutations occur in 1% to 2% of NSCLC's and patients with these mutations don't typically respond well to treatment with TKI's available to treat the majority of EGFRm NSCLCs.5 Exon 20 mutations have a worse prognosis than other EGFRm because there are currently no FDA-approved therapies and current EGFR TKIs and chemotherapy provide limited benefit for these patients.2-5
About Rybervant (amivantamab)
Rybervant is a fully human EGFR and mesenchymal epithelial transition (MET) bispecific antibody with immune cell-directing activity. Rybervant targets the Exon 20 mutation - the third most prevalent EGFR mutation in NSCLC. By combining an EGFR-binding domain at one end with one targeting MET which is a common resistance mechanism Rybervant targets both the primary mutation and the resistance EGFR and MET mutations and amplifications at the same time.6-9
The Phase 1 CHRYSALIS clinical trial assessed the effectiveness and safety of Ryberbant in patients with NSCLC and EGFR exon 20 insertion mutations who had progressed on prior platinum-based chemotherapy.
The overall response to treatment was 40% and 4% of patients achieved a complete response. The median duration of response was 11.1 months and 63% of patients had responses of at least six months or greater duration. The most common side effects reported were rash, infusion-related and paronychia (nail damage), and itching. No treatment-related deaths were reported.
Lazertinib is a potent third-generation EGFR tyrosine kinase inhibitor (TKI) that shows a promising safety profile, including low rates of EGFR-related toxicities and is being evaluated in combination with Rybervant.
EGFR mutations leading to uncontrolled cancer cell growth and division are some of the most common mutations in NSCLC. EGFR exon 20 insertion mutations are the third most prevalent primary EGFR mutation often go undetected because of the limited use of Next Generation Sequencing (NGS) testing. Amivantamab received full FDA approval in May 2021.  It is increasingly important for patients to understand the importance of blood based NGS testing and insure it is performed at the time of their diagnosis.2
References
Sabari, J. et al. Amivantamab, an EGFR-MET bispecific antibody, in EGFR Exon 20 insertion mutant non-small cell lung cancer.. Accessed January 2021.
Underdiagnosis of EGFR Exon 20 Insertion Mutation Variants: Estimates from NGS-based Real-World Datasets.. Accessed January 2021.
Szumera-Ciećkiewicz A, et al. EGFR Mutation Testing on Cytological and Histological Samples in Non-Small Cell Lung Cancer: a Polish, Single Institution Study and Systematic Review of European Incidence. Int J Clin Exp Pathol. 2013:6;2800-12.
Keedy VL, et al. American Society of Clinical Oncology Provisional Clinical Opinion: Epidermal Growth Factor Receptor (EGFR) Mutation Testing for Patients with Advanced Non-Small-Cell Lung Cancer Considering First-Line EGFR Tyrosine Kinase Inhibitor Therapy. J Clin Oncol. 2011:29;2121-27.
Fang, Wenfeng. BMC Cancer. EGFR exon 20 insertion mutations and response to osimertinib in non-small-cell lung cancer. Accessed April 7, 2020.
Grugan et al. MAbs. 2017;9(1):114-126.
Moores et al. Cancer Res. 2016;76(13)(suppl 27216193):3942-3953.
Yun et al. Cancer Discov. 2020;10(8):1194-1209.
Vijayaraghavan et al. Mol Cancer Ther. 2020;19(10):2044-2056
FDA approves first targeted therapy for subset of non-small cell lung cancer. News release. FDA. May 21, 2021. Accessed June 4, 2021. https://bit.ly/3fCjEyT