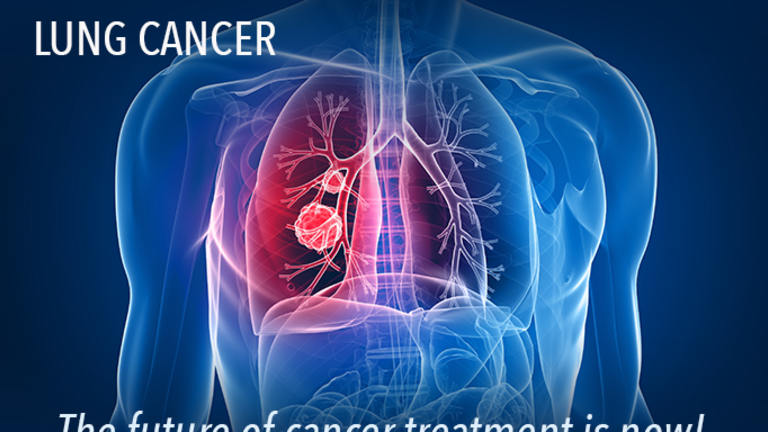 Adoptive Immunotherapy-Chemotherapy May Improve Survival in Earlier Stage NSCLC
Doctors demonstrate that adoptive immunotherapy can further improve chemotherapy treatment for early stage lung cancers.
by Dr. C.H. Weaver M.D. 9/2019
The combination of chemotherapy and immunotherapy appears to improve overall survival for patients with advanced stage non-metastatic, non-small cell lung cancer (NSCLC) according to the results of a comparative clinical trial evaluating adjuvant chemotherapy alone or in combination with cellular immunotherapy. The study results were presented at the 2019 World Conference on Lung Cancer hosted by the International Association for the Study of Lung Cancer in Barcelona, Spain. (1)
Many patients with earlier stage NSCLC already have small amounts of cancer that have spread outside the lungs that cannot be treated with surgery or radiation. These cancer cells are referred to as micrometastases and cause NSCLC recurrence's following local treatment with surgery and/or radiation therapy alone. These patients are currently treatment with adjuvant chemotherapy after surgery and this considered standard treatment for surgically removed NSCLC. The use of adjuvant chemotherapy improves 5 year survival rates by 12-15%. (2)
Immunotherapy
Precision immunotherapy treatment of cancer has progressed considerably over the past few decades and has now become a standard treatment for advanced NSCLC. The immune system is a network of cells, tissues, and biologic substances that defend the body against viruses, bacteria, and cancer. The immune system recognizes cancer cells as foreign and can eliminate them or keep them in check up to a point. Cancer cells are very good at finding ways to avoid immune destruction, however, so the goal of immunotherapy is to help the immune system eliminate cancer cells by either activating the immune system directly or inhibiting the mechanisms of suppression of the cancer.
Researchers are mainly focused on two promising types of immunotherapy. One type creates a new, individualized treatment for each patient by removing some of the person's immune cells, altering them genetically to kill cancer, and then infusing them back into the bloodstream the other uses precision medications to enhance the immune systems response to the cancer.
In the current trial individuals with NSCLC treated with surgery and no, or minimal evidence of microscopic residual cancer on post surgical examination were additionally treated with standard adjuvant chemotherapy alone or with 10 to 14 courses of cellular immunotherapy using "adoptive intravenous transfer of autologous activated killer T cells and dendritic cells obtained from the regional lymph nodes of lung cancer patients. Patients with a malignant pleural effusion were eligible to participate and received intrathoracic treatment administered through an intrathoracic catheter.
The addition of immunotherapy improved overall survival: patients treated with the combination of adjuvant chemotherapy and immunotherapy experienced a 5-year survival rate of 69.4% compared to 45.1% for individuals treated with chemotherapy alone.
The study authors concluded that "patients with lung cancer benefited from adoptive cellular immunotherapy as an adjuvant to surgery." Clinical trials are currently ongoing in the adjuvant setting evaluating several types of immunotherapy including checkpoint inhibitors, CAR -T cells and adoptive t – cell therapy.
References
Kimura, H. Randomized controlled phase III trial of adjuvant chemoimmunotherapy to lung cancer patients: Results of malignant effusions. Presented at: IASLC 2019 World Conference on Lung Cancer hosted by the International Association for the Study of Lung Cancer; September 7-10, 2019; Barcelona, Spain. Abstract P1.04-08.
Strauss GM, Herndon J, Maddaus MA, et al. Randomized clinical trial of adjuvant chemotherapy with paclitaxel and carboplatin following resection in Stage IB non-small cell lung cancer: Report of Cancer and Leukemia Group B (CALGB) Protocol 9633. Journal of Clinical Oncology. 2004;22:Suppl 14S: Abstract #7019.