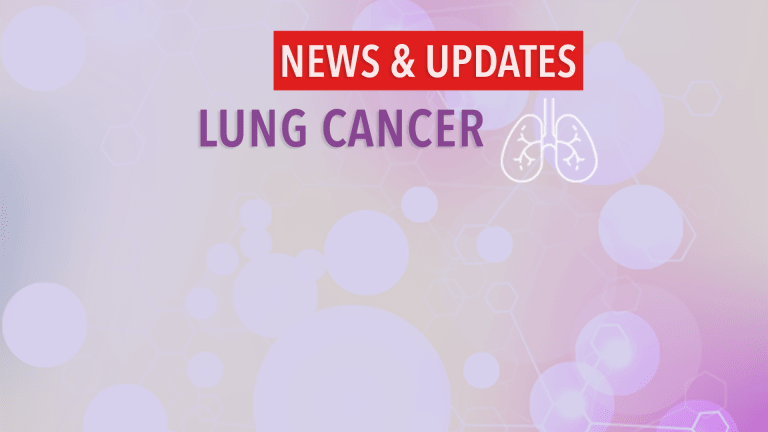 Additional Evidence of Abraxane™ Activity in Advanced Non-small Cell Lung Cancer
Additional Evidence of Abraxane™ Activity in Advanced Non-small Cell Lung Cancer
by Dr. C.H. Weaver M.D. updated 3/2021
About Abraxane (nab-paclitaxel)
Nanoparticle albumin-bound paclitaxel (nab-paclitaxel) was approved in 2005 for the treatment of metastatic breast cancer and is active againt other cancer types including non-small cell lung cancer (NSCLC). Abraxane is an injectable formulation of paclitaxel chemotherapy that kills cancer cells by preventing the normal breakdown of microtubules during cell division. In this formulation, paclitaxel is bonded to albumin, a type of protein normally found in the human body. This form of paclitaxel delivers high concentrations of the active ingredient into the cancer cells with reduced incidence of side effects compared to the original form of the drug.
About NSCLC
Lung cancer remains the leading cause of cancer death in the U.S. Non-small cell lung cancer is the most common type of lung cancer, accounting for 75%–80% of all lung cancers. Patients with advanced NSCLC that cannot be treated with precision cancer medicines are treated with chemotherapy to alleviate the symptoms of their disease and prolong their duration of survival. Many chemotherapy drugs are used for the treatment of NSCLC including both paclitaxel and Taxotere (docetaxel)
According to the results of an early phase II clinical trial presented at the ASCO annual meetings, Abraxane™ in combination with Paraplatin® (carboplatin) reduced detectable cancer in 29% of previously untreated patients with stage IIIB or stage IV non-small cell lung cancer (NSCLC).
To evaluate the combination of Abraxane and Paraplatin for the initial treatment of advanced NSCLC, researchers conducted a phase II clinical trial among 100 patients with stage IIIB or stage IV NSCLC. The patients received Abraxane at one of four different doses (225, 260, 300, or 340 mg/m2), followed by Paraplatin, every three weeks.
29% of patients experienced a reduction in detectable cancer.
The most common serious adverse effects of treatment were low white blood cell count, anemia, and low platelet count.
According to the results of a phase 3 study presented at the 2020 World Conference on Lung Cancer in Singapore. Abraxane represents an attractive treatment option compared to Taxotere. In a direct comparison Abraxane is clearly not inferior in patients with previously treated advanced NSCLC.
Researchers presented the results of the phase 3 J-AXEL trial which was designed to determine if nab-paclitaxel was not-inferior to docetaxel chemotherapy treatment for NSCLC. 503 patients with stage IIIB/IV or recurrent NSCLC were treatment with either nab-paclitaxel or docetaxel and directly compared.
Among all patients, the ORR was 29.9% with nab-paclitaxel compared with 15.4% with docetaxel.
The median OS was 16.2 months with nab-paclitaxel compared with 13.6 months with docetaxel PFS with nab-paclitaxel was a median of 4.2 months compared 3.4 months with docetaxel.
Side effects generaly occurred more frequently with docetaxel, including low blood counts, fever and anorexia. Peripheral sensory neuropathy occurred more frequently with nab-paclitaxel.
Nab-paclitaxel should be considered a standard option for previously treated patient with advanced NSCLC," concluded lead author Atsushi Nakamura, MD, PhD, who presented the findings.
References
Nakamura A, Yoneshima Y, Morita S, et al. Phase III study comparing nab-paclitaxel with docetaxel in patients with previously treated advanced non-small cell lung cancer_J-AXEL. Presented at: 2020 World Conference on Lung Cancer Singapore; January 28-31, 2020.
Hawkins MJ, Georgy M, Makhson A et al. Dose Escalation Study of nab-paclitaxel Followed by Carboplatin as First Line Therapy in Advanced Non-small Cell Lung Cancer. Presented at the 2006 ASCO Annual Meeting. Abstract 7132.