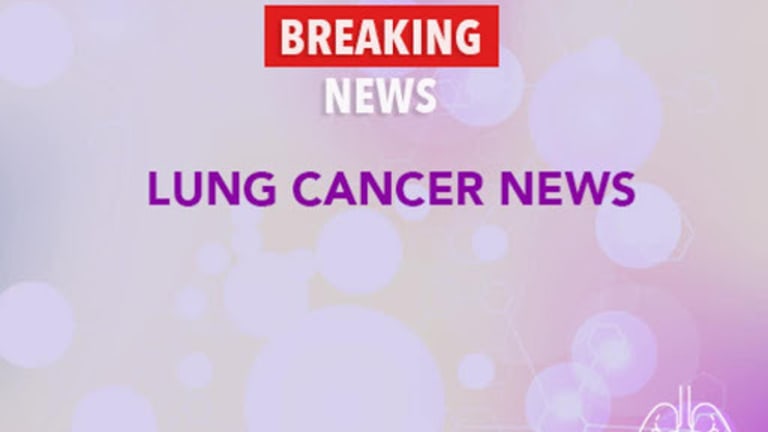 Addition of Preoperative Radiation to Chemotherapy Does Not Improve Lung Cancer
Addition of Preoperative Radiation to Chemotherapy Does Not Improve Survival in Stage III Non–Small Cell Lung Cancer
The addition of radiation to chemotherapy prior to surgery does not appear to improve survival compared with preoperative chemotherapy alone for patients with Stage III non–small cell lung cancer (NSCLC). The results of this trial were recently published in Lancet Oncology.
Lung cancer remains the leading cause of cancer-related deaths in the United States. Non-small cell lung cancer is the most common type of lung cancer. "Non–small cell" refers to the type of cell within the lung in which the cancer originated. Stage III NSCLC refers to cancer that has spread from its site of origin but has not spread to distant sites in the body.
Treatment of inoperable Stage III NSCLC is rarely curative; standard therapies, however, can improve quality of life and extend survival time. Importantly, preoperative (neoadjuvant) therapies can often shrink the cancer enough so that surgery can be performed on disease that was considered inoperable prior to therapy. Several clinical trials are ongoing to evaluate the optimal sequence of treatment and the optimal drug regimens for Stage III NSCLC.
Researchers from Germany recently conducted a clinical trial to compare preoperative chemotherapy plus radiation therapy (chemoradiotherapy) with preoperative chemotherapy only in 524 patients with Stage III NSCLC. The current multi-institutional study evaluated preoperative chemoradiotherapy versus preoperative chemotherapy in 524 patients with Stage III NSCLC. The major findings of this trial are summarized in the following table.
Table 1: Chemoradiotherapy Versus Preoperative Chemotherapy Only in Stage III NSCLC
​
These authors concluded that anticancer responses were greater in the chemoradiotherapy group compared with the chemotherapy-only group. These findings did not translate, however, into any improvement in survival for the chemoradiation group. Furthermore, surgery to remove part of the lung (pneumonectomy) was more harmful among the group of patients treated with chemoradiotherapy compared with those treated with chemotherapy only.
Patients diagnosed with Stage III NSCLC may wish to speak with their physician about their individual risks and benefits of all available therapies.
Reference: Thomas M, Rube C, Hoffknecht P, et al. Effect of preoperative chemoradiotherapy in addition to preoperative chemotherapy: a randomized trial in Stage III non–small cell lung cancer. Lancet Oncology. 2008;9:636-648.
Copyright Lung Cancer Information Center on CancerConsultants.com
Copyright © 2018 CancerConnect. All Rights Reserved.