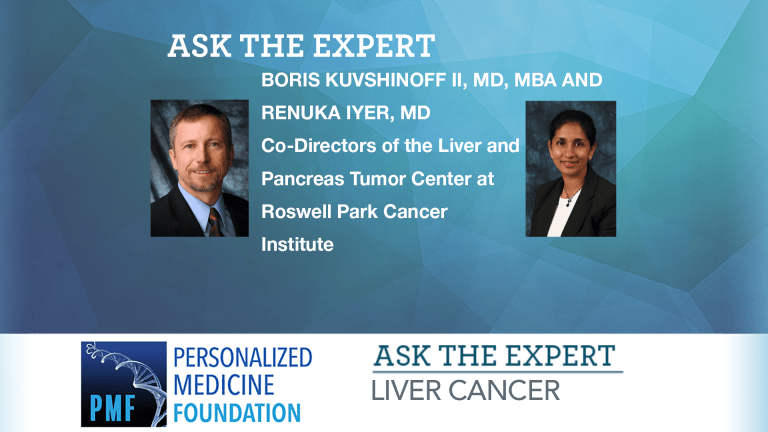 Web Chat with the Experts: Treatment Options for Patients with Liver Cancer
Live Web Chat with the Expert: Treatment Options for Patients with Liver Cancer
Dr. Boris Kuvshinoff II and Dr. Renuka Iyer, Co-Directors of the Liver and Pancreas Tumor Center at Roswell Park Cancer Center, discuss and field questions on treatment options for liver cancers on CancerConnect. This is a unique opportunity to engage with a-world-renowned expert. Click here for Dr. Kuvshinoff's bio and here for Dr. Iyer's bio.
CancerConnect is a safe and private way to connect with others in a fully-moderated setting which provides a place for patients and caregivers to share experiences, offer support, and have access to up-to-date and medically reviewed information on liver cancer treatment.
The Ask The Expert Series is made possible by support fromThe Personalized Medicine Foundation, Incyte Oncology, Abbvie, and CancerConnect. The "Ask The Expert" series is not medical advice nor is it a substitute for your doctor. It should serve as a guide to facilitate access to additional information and enhancement of a shared decision making process with your treating physician.