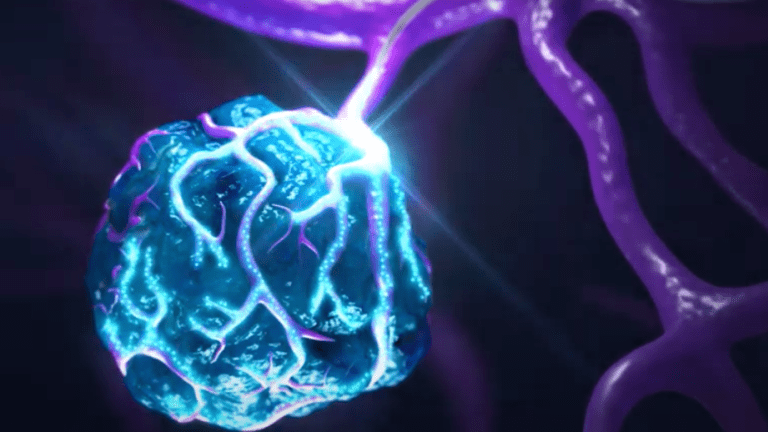 TheraSphere Precision Delivered Radiation Therapy
TheraSphere delivers personalized, precision radiation therapy.
The FDA approved TheraSphere™ Yttrium-90 (Y-90) Glass Microsphere for the treatment of patients with hepatocellular carcinoma HCC in 2021 changing the treatment of HCC and other cancers. 
TheraSphere is a selective internal radiation therapy that is comprised of millions of microscopic glass beads containing radioactive yttrium (Y-90). These beads are delivered through a catheter directly to liver tumors, thereby reducing exposure to surrounding tissue.
The approval of TheraSphere was based on findings from the "LEGACY" clinical which included 143 patients with unresectable solitary liver lesions that were 8 cm or smaller in size who had not have had prior liver transplantation, resection, locoregional treatment, or systemic therapy. TheraSphere was given as neoadjuvant therapy with the intent to bridge patients to transplant or resection or as stand-alone treatment.
An overall response rate of 100% was achieved with Therasphere administration when used as neoadjuvant or stand-alone treatment in 143 evaluable patients with unresectable HCC. A total of 76% of patients derived a duration of response longer than 6 months and the 3-year overall survival rate was 93% in patients who had undergone transplant or resection following treatment with TheraSphere. The majority of side effects were mild and resolved without medical intervention.
Therasphere should be considered for the treatment of liver confined hepatocellular cancer and other cancers that have spread to the liver because it effectively and safely delivers a radiation dose to the cancer with minimal side effects leading to prolongation of life and control of disease.
References
Gabr, A., Kulik, L., Mouli, S., Riaz, A., Ali, R., Desai, K., Mora, R.A., Ganger, D., Maddur, H., Flamm, S., Boike, J., Moore, C., Thornburg, B., Alasadi, A., Baker, T., Borja‐Cacho, D., Katariya, N., Ladner, D.P., Caicedo, J.C., Lewandowski, R.J. and Salem, R. (2020), Liver Transplantation Following Yttrium‐90 Radioembolization: 15‐year Experience in 207‐Patient Cohort. Hepatology. Accepted Author Manuscript. doi:10.1002/hep.31318 >=30% hepatic reserve
Lewandowski RJ, Gabr A, Abouchaleh N et al. Radiation segmentectomy: potential curative therapy for early hepatocellular carcinoma. Radiology. 2018; 287(3): 1050-1058.
Gaba RC et al. Ann Surg Oncol 2009;16:1587–96
Garin E, Tselikas L, Guiu B et al. Personalized versus standard dosimetry approach of selective internal radiation therapy in patients with locally advanced hepatocellular carcinoma (DOSISPHERE-01): a randomised, multicentre, open-label phase 2 trial. Lancet Gastroenterol Hepatol. 2021, 6: 17-29

Salem R, Gabr A, Riaz A, et al. Institutional decision to adopt Y90 as primary treatment for HCC informed by a 1,000-patient 15-year experience. Hepatology. 2017 Dec 1.