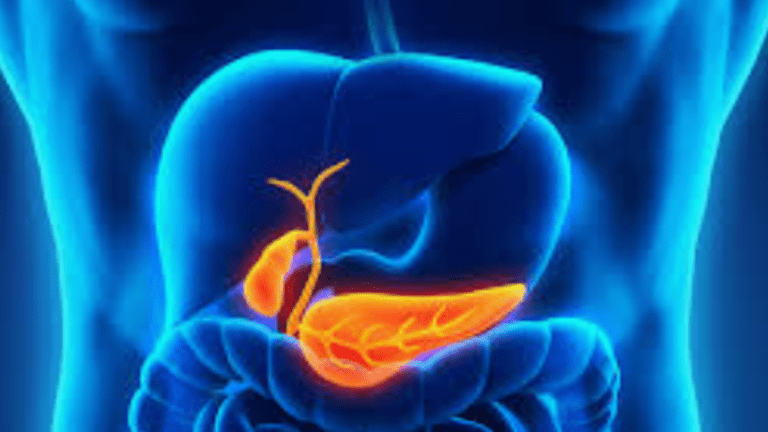 Pemazyre (pemigatinib) Treatment for Patients with Advanced Cholangiocarcinoma
Precision cancer medicines begin redefine treatment of cholangiocarcinoma. FGFR inhibitor Pemazyre is now FDA approved.
by Dr. C.H. Weaver M.D. 4/2020
Results from the Phase 2 FIGHT-202 clinical trial evaluating the precision cancer medicine Pemazyre (pemigatinib) which selectively targets fibroblast growth factor receptor (FGFR) in advanced cholangiocarcinoma appear promising. Clinical trial results released at the European Society for Medical Oncology meeting were used to support the submission of a New Drug Application (NDA) to the U.S. Food and Drug Administration (FDA) leading to accelerated approval for the treatment of select patients with advanced or metastatic cholangiocarcinoma with a fibroblast growth factor receptor 2 (FGFR2) fusion or other rearrangement.
About Cholangiocarcinoma
Cholangiocarcinoma is an uncommon cancer that forms in the cells lining the bile duct. It is classified based on its origin: intrahepatic cholangiocarcinoma (iCCA) occurs in the bile duct inside the liver and extrahepatic cholangiocarcinoma occurs in the bile duct outside the liver. Patients with cholangiocarcinoma are typically diagnosed at an advanced stage and their prognosis is poor. (2,3) FGFR2 fusions or rearrangements occur almost exclusively in iCCA, where they are observed in 10-16 percent of patients. (4-6)
About FGFR and Pemazyre (pemigatinib)
Fibroblast growth factor receptors (FGFRs) play an important role in cancer cell growth and survival by enhancing migration and the formation of new blood vessels known as angiogenesis. A variety of genetic mutations in FGFRs are closely correlated with the development of various cancers. Pemigatininb binds to and inhibits FGFRs which prevents the growth and proliferation of FGFR overexpressing cancer cells.
The FIGHT (FIbroblast Growth factor receptor in oncology and Hematology Trials) clinical trial program includes ongoing phase 2 and 3 studies investigating safety and efficacy of pemigatinib therapy across several FGFR-driven malignancies.
In the fight Phase 2 clinical trial 107 patients harboring FGFR2 gene fusions or rearrangements were treated with pemigatinib and evaluated. Pemigatinib therapy was well tolerated and resulted in an overall response rate of 36% with patients surviving an average of 6.9 months without cancer progression. Researchers also reported 3 complete responses to treatment and the average survival duration for these patients was reported to be 21 months.
The FDA has also approved the FoundationOne® CDX (Foundation Medicine, Inc.) companion diagnostic test to help identify appropriate individuals for treatment and patients should discuss the role of NGS testing in the management of their cancer with their treating physician.
These study results demonstrate that Pemazyre is an effective precision cancer medicine for
treating patients with cholangiocarcinoma harboring FGFR2 gene fusions or rearrangements. Additional clinical trials are ongoing to evaluate how best to use Pemazyre alone or in combination with other therapies to better improve the treatment outcomes for patients with cholangiocarcinoma and other cancers with FGFR2 genetic cancer driving mutations.
References:
Incyte Announces Positive Updated Results from Phase 2 Trial of Pemigatinib in Patients with Previously Treated, Advanced Cholangiocarcinoma
Banales JM, et al. Nat Rev Gastroenterol Hepatol. 2016;13:261‒280.
Uhlig J, et al. Ann Surg Oncol. 2019;26:1993–2000.
Graham RP, et al. Hum Pathol. 2014;45:1630‒1638.
Farshidfar F, et al. Cell Rep. 2017;18(11):2780–2794.
Ross JS et al. The Oncologist. 2014;19:235–242.