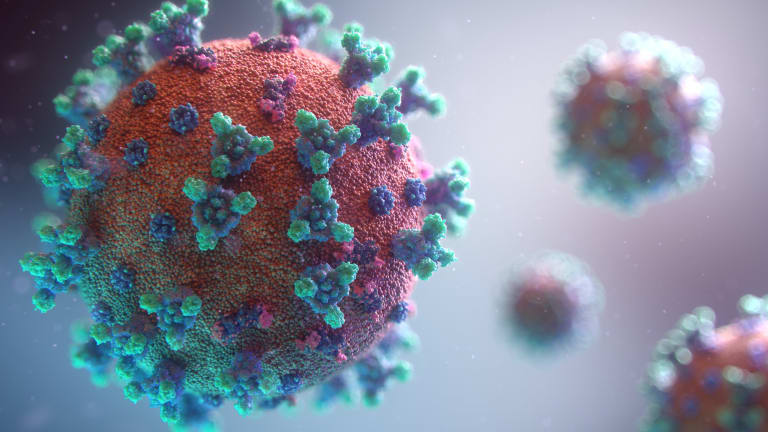 Overview of Hepatitis and Liver Cancer
Hepatitis and Liver Cancer - What You Need to Know
The Centers for Disease Control and Prevention is investigating 109 reported cases of unusual hepatitis in previously healthy young children, eight of whom needed liver transplants and five of whom have died. A total of 25 states and territories have reported cases. Half of the children had confirmed adenovirus infections, the leading suspected cause of these illnesses. But the CDC warned that the investigations are in an early stage and it is too soon to draw conclusions.
What You Need to Know About Hepatitis
The impact of hepatitis in the United States and abroad is undeniably significant. The virus, which causes illness and even death, can lead to scarring of the liver (cirrhosis) and liver cancer and affects 400 million people globally. Of those affected around the world, 1.45 million die every year. In fact, hepatitis is the seventh-leading cause of death worldwide, placing it ahead of HIV/AIDS.1
The United States is not immune to the burden of hepatitis. According to the Centers for Disease Control and Prevention (CDC), recent estimated numbers of new US infections for the three most common types of hepatitis (A, B, and C) were as follows: 3,000 for hepatitis A, 19,000 for hepatitis B, and 22,000 for hepatitis C.2
A hepatitis virus on its own causes enough undesirable complications to warrant awareness, prevention, and the development of effective treatment. But these measures become all the more pressing in light of the link between hepatitis and liver cancer. In fact, according to the CDC, hepatitis is the leading cause of liver cancer and the most common reason for liver transplantation. Hepatitis B can cause liver cancer even in the absence of cirrhosis whereas hepatitis C usually requires advanced liver disease in order for cancer to develop. In the case of hepatitis C, new treatments that get rid of the virus help lower the risk of cancer.2
What Exactly is Hepatitis?
Hepatitis is simply inflammation of the liver, however inflammation can have several causes. Any agent or condition—such as medications, alcohol, fat, viruses, and autoimmunity can cause inflammation or injury to the liver cells can cause hepatitis. When we speak of hepatitis as a global health concern, however, we are primarily talking about viral hepatitis, meaning disease that is caused by one of several viruses. "There are several types of viruses that cause hepatitis. The most common ones are hepatitis A, B, and C.
When an individual is infected with a hepatitis virus, he or she may develop such symptoms as fatigue, jaundice (yellow discoloration of the skin and eyes), and an enlarged liver. A doctor can detect liver inflammation using a blood test to look for liver enzymes that are elevated or by finding an enlarged liver on a physical exam or by ultrasound. It is also possible, she says, that a person will be infected with a hepatitis virus and not have any symptoms. In many cases an individuals immune system can clear the virus on its own, and patients will have [only] antibodies in the blood as a marker of previous infection.
Getting Specific: Hepatitis A, B, and C
Infection with the hepatitis A, B, and C viruses is caused by a variety of sources; each type has different degrees of prevalence around the world, and all carry distinct long-term risks. Outcomes and treatment options depend on the specific type of virus, which can be determined with a blood test.
Hepatitis A - people infected with the hepatitis A virus can develop acute disease. This means that hepatitis begins suddenly and might last only a few weeks: The hepatitis A virus never causes chronic or persistent hepatitis, and once the patient recovers, there is no risk of having persistent inflammation over the years. As a result, hepatitis A does not lead to cirrhosis or cancer.
Hepatitis A can be spread through contaminated food and drinks or when an individual handles a contaminated object and then touches his or her eyes or mouth. The generally high rate of recovery is fortunate because there is currently no cure for hepatitis A.
Hepatitis B - Like hepatitis A, the hepatitis B virus also causes acute hepatitis, and the majority of adult patients will spontaneously clear the virus, but in some it can persist and cause cirrhosis over time. Children however are less likely to show acute signs of infection but are also less likely to clear the virus. They are therefore more likely to develop chronic hepatitis. Hepatitis B is acquired through contact with infected blood, semen, or other body fluids. In adults sexual transmission is the most common mode of infection with hepatitis B.
Acute hepatitis B is not typically treated with medications but patients with chronic infection should be watched for signs of liver disease. If they start to develop liver disease treatment includes daily oral antiviral medications:
Hepatitis C - Unlike hepatitis A and B, hepatitis C rarely causes acute hepatitis, and the majority of patients have no symptoms. Hepatitis C is less likely to resolve on its own, however. Only 10 to 15 percent of patients are able to clear the virus on their own and as a result, there is a greater risk that hepatitis C will become chronic and lead to cirrhosis and even liver cancer.
Hepatitis C is transmitted through contact with infected blood. This places at risk intravenous drug users who share needles. Individuals who had a blood transfusion prior to 1991 can also be at risk. The blood test for hepatitis C became commercially available in 1990, which has since improved the safety of transfusions.3
Medications have been approved for the treatment of hepatitis C. Known as DAAs (direct-acting antivirals), these therapies require a relatively short course of treatment (two to six months), are given orally and associated with high rates of cure. These newer FDA-approved oral medications include Harvoni® (ledipasvir/sofosbuvir), Viekira Pak® (paritaprevir/ritonavir/ombitasvir plus dasabuvir), Sovaldi® (sofosbuvir),
Preventing Hepatitis
Vaccinations are currently available for hepatitis A and B. These immunizations are recommended for children and anyone who may be at risk. This includes anyone traveling to areas where hepatitis A is prevalent, daycare and healthcare workers, and patients with chronic liver disease. Lifestyle and behavior measures can also reduce the risk of a hepatitis infection. Safe sex practices—specifically, using a barrier method such as a condom—can reduce the risk of spread of hepatitis B and C, as can taking precautions against needle sticks for healthcare workers. Efforts to prevent drug use and needle sharing are also a vital step in hepatitis B and C prevention.
Hepatitis and Liver Cancer
Liver cancer begins when healthy cells acquire a genetic change (mutation) that causes them to turn into abnormal cells. Hereditary conditions, chronic viral infection of the liver and heavy alcohol use may all contribute to the development of liver cancer but globally hepatitis infection is the greatest risk factor for developing liver cancer. Infection with hepatitis B virus and/or hepatitis C virus increases an individual's risk of developing hepatocellular cancer and is the most important preventable cause of HCC, particularly in patients with chronic active hepatitis.

Serologic (blood serum) testing for hepatitis B surface antigen (HBsAg) is used to identify patients with acute or chronic hepatitis B infection. Some patients, however, have "occult" hepatitis B infection, meaning that they test negative for HBsAg but have evidence of hepatitis B virus in their liver. Occult hepatitis B infections are thought to be common among patients with HBsAg-negative chronic liver disease. Even an occult Hepatitis B infection can increase the risk of liver cancer in patients with chronic hepatitis.5
Although many forms of cancer are declining in the United States, liver cancer rates are rising, primarily due to the large number of individuals diagnosed with hepatitis C (an infection of the liver that can lead to liver cancer). Unfortunately, liver cancer is rarely discovered early and often is difficult to treat with current treatment options, making the prognosis poor. In most cases treatment is designed to minimize the symptoms associated with liver cancer.
Screening patients with chronic hepatitis for liver cancer improves survival and cure rates.
Researchers evaluated the impact of screening for liver cancer among 1,366 patients diagnosed with hepatitis B or C. These patients were divided into two groups based on how they were diagnosed with liver cancer: those diagnosed through screening and those diagnosed with they developed symptoms. Survival rates between the two groups were compared. Further comparison evaluated the management and survival of these patients during two seven-year periods: 1991–1997and 1998–2004).
Long-term survival was significantly better among the patients who had been part of the screening group compared with those in the symptomatic group. Average survival times were 61.9 months for the screening group versus 11.5 months for the symptomatic group.
The number of screened patients who received curative treatment for liver cancer increased from 50% during 1991–1997 to 67% during 1998–2004. There was no change in treatment strategies among the symptomatic patients during either time period.
Long-term survival also improved among members of the screening group who were treated during the years of 1998–2004 compared with those treated from 1991–1997. (This improvement was not observed among symptomatic patients.)
The researchers concluded that patients with hepatitis B or C who are diagnosed with liver cancer through screening methods have improved liver cancer survival rates and a better chance of a cure than those diagnosed as a result of symptoms. Individuals with a hepatitis B or C infection should consult their doctor about screening for liver cancer as early detection improve outcomes.6
Early Vaccination Against Hepatitis B Can Prevent Liver Cancer
Once a person is infected with the hepatitis virus, they have an increased risk of developing hepatocellular carcinoma. In fact, up to 80% of hepatocellular carcinoma cases worldwide are directly attributable to hepatitis B. Fortunately, there is a vaccine against hepatitis B, making the virus and its associated development of hepatocellular carcinoma preventable. Vaccination against hepatitis B prevents liver cancer and compliance with the hepatitis B vaccination series is achieved at a higher rate when infants receive their first vaccination within the first seven days of life.
In the United States, there has been a nationwide attempt to vaccinate all infants against hepatitis B. The vaccine involves a series of three doses. The preferred immunization schedule calls for the initial vaccination to be administered within the first seven days of life, the second dose at one to two months of age, and the third dose at six to eighteen months of age. Alternate schedules involve the administration of the initial dose at a later time in an infant's life with appropriate waiting periods between subsequent doses.
Researchers have attempted to determine if the time of initiation of vaccination affects the compliance of completing the hepatitis B vaccination series. Overall, 87% of children in the survey completed the entire vaccination schedule. However, infants that received their initial dose within the first seven days of life had a higher compliance rate compared with the infants who had delayed the initiation of the series. Importantly, results showed that the longer the delay of receiving the first dose of the vaccination series, the less likely the infant was to receive all three doses of the vaccine.
These observations indicate that the first dose of hepatitis B vaccine series should be administered shortly after birth, preferably before discharge from the hospital. Universal infant hepatitis B vaccination is the most important component of the overall strategy to eliminate hepatitis B transmission in the United States. In association to the prevention of hepatitis B infection, the majority of hepatocellular carcinoma cases in the United States may be significantly decreased.7
Antiviral Therapy to treat patients with hepatitis reduces their risk of developing liver cancer.
The rate of liver cancer is on the rise in the U.S.—in part due to rising rates of hepatitis B and C. Treating hepatitis B and C with antiviral reduces subsequent risk of developing liver cancer.4,5 Treatment with the anti-viral agent lamivudine (Epir HBV®) reduces the risk of developing hepatocellular cancer in patients infected with hepatitis B.8
Researchers from Taiwan conducted a clinical trial to evaluate the anti-viral agent lamivudine in patients with hepatitis B. This trial included 651 patients with hepatitis B infection and associated liver disease, who were treated with either lamivudine or placebo (inactive substitute). At 32 months follow-up, the rate of development of hepatocellular carcinoma was 3.9% in the group of patients treated with lamivudine, compared to 7.4% in the group who received placebo. Furthermore, disease progression was observed in only 7.8% of patients in the lamivudine group, compared to 17.4% in the placebo group. Lamivudine was very well tolerated. The study was closed early due to the obvious benefit of treatment with lamivudine.
The researchers concluded that treatment with lamivudine in patients with hepatitis B may significantly decrease the risk of developing hepatocellular carcinoma, even in those with liver disease associated with the virus. Patients with hepatitis B may wish to speak with their physician about their risks and benefits of treatment.9
Keep Current With The CancerConnect Community Newsletter
Connect With Others In The CancerConnect Community To Share Information And Support
References:
The Global Impact of Viral Hepatitis. World Hepatitis Alliance website. Available at: worldhepatitisalliance.org/sites/default/files/resources/documents/Global%20burden%20-20PACT.pdf. Accessed July 2, 2015.
Viral Hepatitis. Centers for Disease Control and Prevention website. Available here. Accessed July 2, 2015.
Public Health Service Inter-Agency Guidelines for Screening Donors of Blood, Plasma, Organs, Tissues, and Semen for Evidence. Centers for Disease Control and Prevention website. Available here. Accessed July 2, 2015.
How does the liver work? PubMed Health website. Available here. Accessed July 2, 2015.
Squadrito G, Pollicino T, Cacciola I et al. Occult Hepatitis B Virus Infection is Associated with the Development of Hepatocellular Carcinoma in Chronic Hepatitis C Patients. Cancer. 2006;106:1326-30.
Chan, Albert C.,Poon, R.,Ng KKC, et al.Changing paradigm in the management of hepatocellular carcinoma improves the survival benefit of early detection by screening. Annals of Surgery*. 2008; 247:666-673.
Journal of the American Medical Association, Vol 284, No 8, pp 978-983, 2000.
Kimer N, Dahl EK, Gluud LL, Krag A. Antiviral therapy for prevention of hepatocellular carcinoma in chronic hepatitis C: systematic review and meta-analysis of randomised controlled trials. BMJ Open 2012; 2:e001313 doi:10.1136/bmjopen-2012-001313.
Liaw Y-F, Sung J, Chow W, et al. Lamivudine for paitents with chronic hepatitis B and advanced liver disease. The New England Journal of Medicine. 2004; 351:1521-1531.