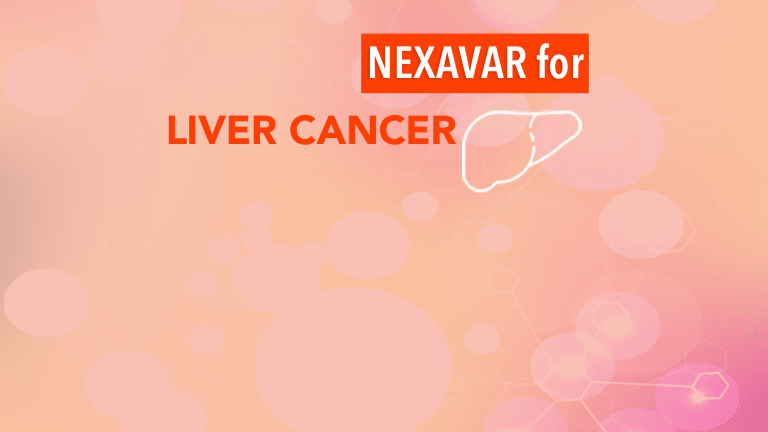 Nexavar® Improves Survival in Liver Cancer
Nexavar® Improves Survival in Liver Cancer
According to a press release from Onyx Pharmaceuticals, Nexavar® (sorafenib) appears to improve overall survival among patients with hepatocellular carcinoma (HCC) who have not received prior therapy.
The liver is the largest organ in the body and is responsible for over 500 functions. These include the secretion of glucose, proteins, vitamins, and fats; the production of bile; the processing of hemoglobin; and the detoxification of numerous substances.
Hepatocellular carcinoma is the most common type of liver cancer; it is named for the type of cell within the liver where the cancer originated. In advanced HCC cancer has spread from the liver to distant sites in the body.
Nexavar is an agent that is targeted against specific biological pathways that are believed to be associated with the growth and spread of cancer cells.
Researchers from the Americas, Europe, Australia, and New Zealand recently conducted a Phase III clinical trial (phase prior to FDA review) to evaluate Nexavar in the treatment of advanced HCC. This trial, referred to as the Sorafenib HCC Assessment Randomized Protocol (SHARP) Trial, included 602 patients who had not received prior systemic (full body) therapy. One group of patients was treated with Nexavar, and the other group received placebo (inactive substitute). The two groups were compared, and the following results were observed:
Patients treated with Nexavar achieved significantly improved overall survival compared to those who received placebo.
There were no serious side effects associated with Nexavar.
The researchers concluded that Nexavar improves survival without associated serious side effects in the treatment of patients with advanced HCC who have not received prior systemic therapy. Due to these results, the independent data monitoring committee has decided to halt this trial early. All patients enrolled in this trial will be allowed to receive treatment with Nexavar. The pharmaceutical companies sponsoring this trial plan to file for FDA approval for treatment of HCC as early as possible.
Reference: Onyx Pharmaceuticals. Nexavar shown to significantly extend survival for patients with advanced liver cancer. Accessed February 2007. Available here.