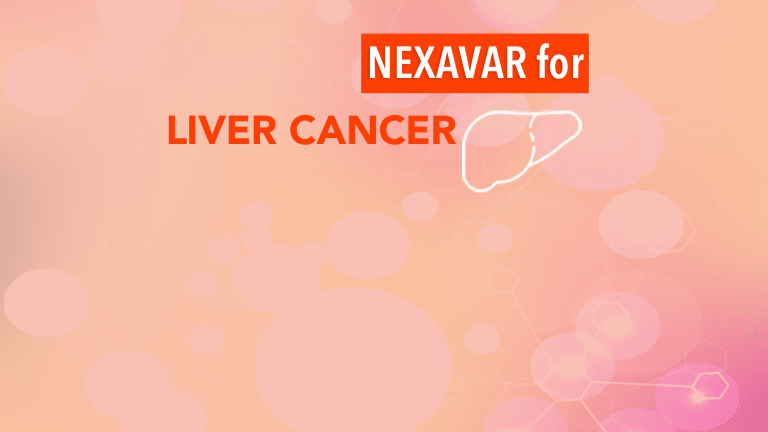 Nexavar® Improves Survival in Advanced Liver Cancer
Nexavar® Improves Survival in Advanced Liver Cancer
The targeted agent Nexavar (sorafenib) is associated with improved survival and doubling of the time to cancer progression for patients with advanced liver cancer. These results were recently published in the New England Journal of Medicine.
The liver is the largest organ in the body and is responsible for over 500 functions. These include the secretion of glucose, proteins, vitamins, and fats; the production of bile; the processing of hemoglobin; and the detoxification of numerous substances.
Hepatocellular carcinoma is the most common type of liver cancer; it is named for the type of cell within the liver where the cancer originated. In advanced HCC cancer has spread from the liver to distant sites in the body.
Nexavar is an agent that is targeted against specific biological pathways that are believed to be associated with the growth and spread of cancer cells. Results from several clinical trials have indicated that the addition of Nexavar provides significant anticancer activity in patients with HCC. Trials are ongoing to further evaluate the role of Nexavar.
Researchers affiliated with the SHARP trial (Sorafenib HCC Assessment Randomized Protocol) recently reported results from this trial which included 602 patients with advanced HCC who had not received prior full-body therapy. Patients in this trial were treated with either Nexavar or placebo (inactive substitute).
• Median survival was 10.7 months for patients treated with Nexavar compared with 7.9 months for those who received placebo.
• Median time to progression of disease was 5.5 months for those treated with Nexavar compared with only 2.4 months for those who received placebo.
• Serious side effects occurred in 52% of patients treated with Nexavar compared with 54% of patients who received placebo.
The researchers concluded that Nexavar improved survival among patients with advanced HCC. This is the first agent to demonstrate an improvement in survival for this disease. Patients diagnosed with HCC may wish to speak with their physician regarding their individual risks and benefits of participation in a clinical trial further evaluating Nexavar or other promising therapies.
Reference: Llovet J, Ricci S, Mazzaferro V, et al. Sorafenib in Advanced Hepatocellular Carcinoma. New England Journal of Medicine. 2008;359:378-390.