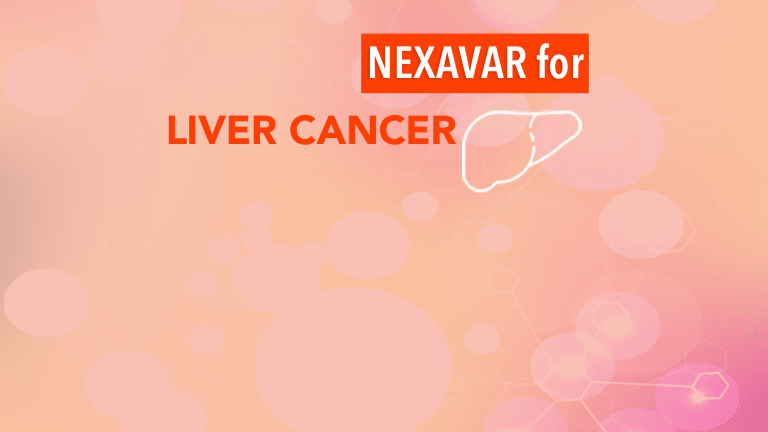 Nexavar® Improves Survival in Advanced Hepatocellular Carcinoma
Nexavar® Improves Survival in Advanced Hepatocellular Carcinoma
According to results from a late-breaking session presented at the 2007 annual meeting of the American Society of Clinical Oncology (ASCO), the targeted agent Nexavar® (sorafenib) improves survival as initial therapy among patients with advanced hepatocellular carcinoma (HCC), a form of liver cancer.
The liver is the largest organ in the body and is responsible for over 500 functions. These include the secretion of glucose, proteins, vitamins, and fats; the production of bile; the processing of hemoglobin; and the detoxification of numerous substances.
Hepatocellular carcinoma is the most common type of liver cancer; it is named for the type of cell within the liver where the cancer originated. In advanced HCC cancer has spread from the liver to distant sites in the body.
Nexavar is an agent that is targeted against specific biological pathways that are believed to be associated with the growth and spread of cancer cells.
Researchers from the Americas, Europe, Australia, and New Zealand recently conducted a Phase III clinical trial (phase prior to FDA review) to evaluate Nexavar in the treatment of advanced HCC. This trial, referred to as the Sorafenib HCC Assessment Randomized Protocol (SHARP) Trial, included 602 patients who had not received prior systemic (full body) therapy. One group of patients was treated with Nexavar, and the other group (control group) received placebo (inactive substitute). The two groups were compared, and the following results were observed:
• Median survival was 46.3 weeks in the group treated with Nexavar compared with 34.4 weeks in the control group.
• Median time to cancer progression was nearly doubled in the group treated with Nexavar (24 weeks) compared to the control group (12.3 weeks).
• Treatment with Nexavar resulted in an increase in severe diarrhea and skin reactions on the palms of the hands and soles of the feet. However, patients treated with Nexavar experienced less severe fatigue and bleeding than those in the control group.
The researchers concluded that Nexavar improves survival when used as initial therapy among patients with advanced HCC. This is the first agent to ever demonstrate a survival improvement in this disease.
Patients with HCC may wish to speak with their physician regarding the individual risks and benefits of participating in a clinical trial further evaluating Nexavar or other promising therapeutic agents.
Reference: Llovet J, et al. "Sorafenib improves survival in advanced Hepatocellular Carcinoma (HCC): Results of a Phase III randomized placebo-controlled trial (SHARP trial)". Proceedings from the 2007 annual meeting of the American Society of Clinical Oncology. Late-breaking Abstract (LBA) #1.