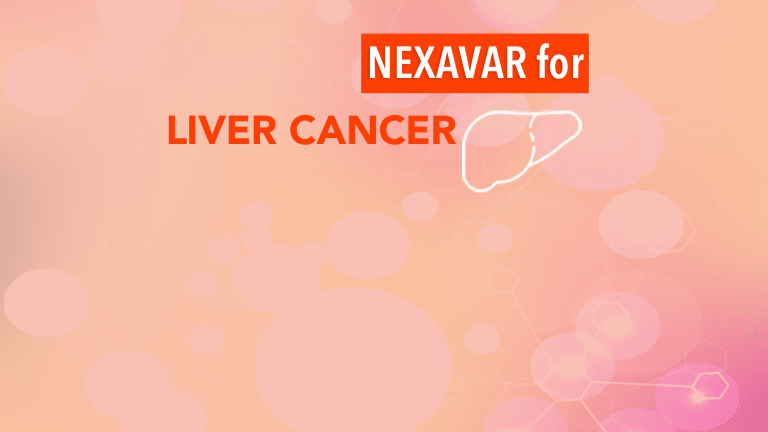 Nexavar® Added to Treatment Guidelines for Liver Cancer
Nexavar® Added to Treatment Guidelines for Liver Cancer.
The drug Nexavar® (sorafenib) has been added to the list of treatment options for patients with liver cancer who are not eligible for a liver transplant. This was reported in a recent presentation at the annual conference of the National Comprehensive Cancer Network.
Liver cancer begins in the cells of the liver. Although many forms of cancer are declining in the United States, liver cancer rates are rising. Unfortunately, liver cancer is rarely discovered early and often is difficult to treat with current treatment options, making the prognosis poor. Treatments to eliminate liver cancer are often unsuccessful, but symptoms can be aggressively treated to improve the patient's quality of life.
Current treatment options for liver cancer include surgery, chemotherapy, and radiation, as well as some invasive treatments that attempt to destroy the cancer cells directly. A new approach to the treatment of liver cancer includes biologic therapies.
Nexavar is a biologic therapy, a treatment that employs substances made by the body or made in a laboratory to boost, or direct, the patient's own immune system to fight the cancer. Nexavar disrupts the vascular endothelial growth factor receptor (VEGF), which is responsible for establishing blood vessels that support the cancerous tissues.
Previous research conducted in Europe evaluated 602 patients with liver cancer. Patients who received Nexavar were compared with those who received placebo (inactive substitute).
Time to disease progression for the patients taking the placebo was only 12.3 weeks compared with 24 weeks for the patients using Nexavar, a 73% improvement.
Overall survival for patients on Nexavar was 46.4 weeks compared to 34.4 weeks for patients in the placebo group, representing a 44% improvement in overall survival.
According to this recent presentation, Nexavar has been added as an option at several points in the treatment plan for liver cancer. Nexavar may be utilized for patients who are not candidates for liver transplant, for those who have a good overall health status, or for patients who are ineligible for surgery due to poor overall health or other illnesses.
Patients with liver cancer may wish to speak with their physician regarding their individual risks and benefits of treatment with Nexavar or other therapeutic options.
Reference: National Comprehensive Cancer Network. Hepatobiliary Cancers: Summary of the Guidelines Update. Available here. Accessed March 2008.