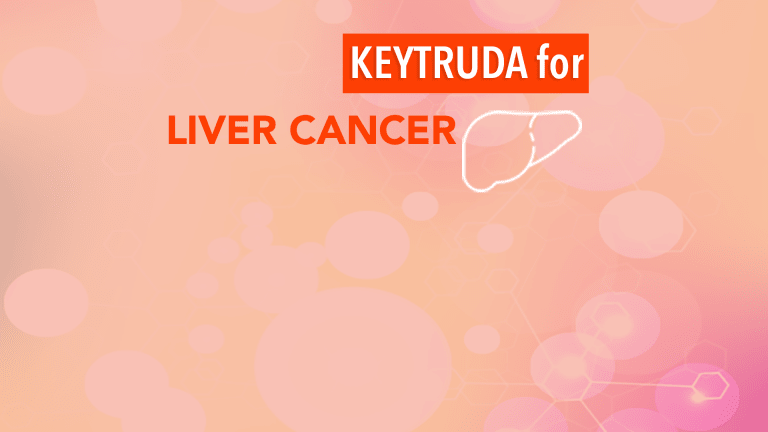 Keytruda Immunotherapy for Treatment of Liver Cancer
Keytruda immunotherapy treatment of liver cancer expands patients options and prolongs survival.
by Dr. C.H. Weaver M.D. updated 10/2021
According to the results of a study presented at the recent gastrointestinal cancer symposia, Keytruda (pembrolizumab) is an active treatment for advanced liver cancer in patients who have already been treated with Nexavar (sorafenib).1
Keytruda's approval as a treatment for hepatocellular carcinoma (HCC) was based on the results of the open-label KEYNOTE-224 trial, which enrolled 104 patients who had relapsed after or were refractory to Nexavar (sorafenib).
Overall the response rate was 17% in the study. Among the responding patients, 89% experienced a duration of response for six months or longer, while in 56% the response duration was 12 months or longer.2
About Hepatocellular Cancer
Hepatocellular carcinoma (HCC) is the second most common cause of cancer-related deaths worldwide.2,3 The prognosis for patients with advanced liver cancer is poor,2 and the multikinase inhibitor, Nexavar, has been the only approved treatment, until the recent approval of Stirvaga.4
Each year in the United States, there are more than 21,000 new diagnoses of primary liver cancer and more than 18,000 deaths from the disease.3 Liver cancer is the fifth leading cause of cancer death among U.S. men, and the ninth leading cause of cancer death among U.S. women. Worldwide, more than 700,000 new cases of liver cancer are diagnosed each year.5
About Keytruda
The cancer immunotherapy strategy known as programmed cell death 1 (PD-1) has generated great excitement for its ability to help the immune system recognize, and attack cancer.
Keytruda is a fully humanized monoclonal antibody that binds with high-affinity to the PD-1 receptor that helps to restore the body's immune system in fighting cancer. It creates its anti-cancer effects by blocking a specific protein used by cancer cells called PD-L1, to escape an attack by the immune system. PD-1 is a protein that inhibits certain types of immune responses. Drugs that block PD-1 are called checkpoint inhibitors and enhance the ability of the immune system to fight cancer. Once PD-L1 is blocked, cells of the immune system are able to identify cancer cells as a threat, and initiate an attack to destroy the cancer.

The Keynote 224 clinical study is a phase 2 trial performed in 104 patients with advanced HCC who had radiographic progression of their cancer after treatment with Nexavar. Patients received 200 mg every 3 weeks for 2 years or until they experienced progressive disease, unacceptable toxicity, withdrawal of consent, or investigator decision. Their response to treatment was assessed every 9 weeks.
The overall response rate was 16.3%, and rates were similar across subgroups with different causes, including those with HBV and HCV infection. The median time to response was 2.1 and 94% of responders were estimated to have a response duration of 6 months or longer.
Durable responses were seen, and there was promising progression-free survival (PFS) and overall survival. The median PFS was 4.8 months, and the median overall survival has not been reached.
Single agent Opdivo (nivolumab) was recently approval by the US Food and Drug Administration but then lost its approval because longer term data failed to meet approval criteria.6 Keytruda and opdivo are clearly active in the treatment of HCC and the key questions are whether they should be used earlier in treatment or in combination with other proven therapies.
Reference:
Gastrointestinal Cancers Symposium (GICS) 2018. Abstract 209. Presented January 19, 2018.
Gastrointestinal Cancers Symposium (GICS) 2018. Abstract 206, presented January 19, 2018.
1 World Health Organization. Cancer. Available here. Last accessed: April 2017.
2 World Health Organization. GLOBOCAN 2012: Estimated cancer incidence, mortality and prevalence worldwide in 2012. Available here. Last accessed: April 2017.