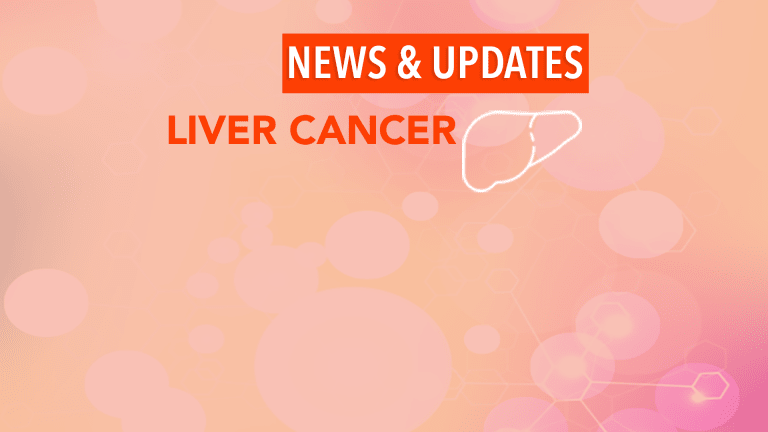 Intra-Arterial Chemotherapy Improves Survival of Patients with Liver Cancer
Intra-Arterial Chemotherapy Improves Survival of Patients with Liver Cancer
Arterial administration of chemotherapy prior to surgery may improve survival for liver cancer patients, according to a recent article published in the journal Cancer.
The liver is the largest organ in the body and is responsible for over 500 functions, including the secretion of glucose, proteins, vitamins and fats; the production of bile; the processing of hemoglobin and the detoxification of numerous substances. Primary liver cancer, sometimes called hepatocellular carcinoma, starts in the cells of the liver and can spread through blood or lymph vessels to different parts of the body. Currently, the only curative treatment option for liver cancer is surgical removal of the cancer (resection). However, many patients ultimately experience a cancer recurrence following surgery. This has resulted in ongoing research efforts to develop new therapy strategies to improve outcomes in the treatment of liver cancer and prolong survival in these patients.
A novel treatment strategy used in some liver cancer patients involves the administration of chemotherapy drugs directly into the main artery (hepatic artery) that constantly delivers blood to the liver (intra-arterial) prior to surgery. Intra-arterial delivery may augment the anti-cancer effects of chemotherapy beyond the effects offered by systemic (full body) delivery through a few mechanisms: 1) the chemotherapy agent does not become diluted by mixing with the rest of the blood from the body prior to reaching the cancer, 2) the chemotherapy agent is not broken down in the body through biochemical processes prior to reaching the cancer, 3) larger amounts of the chemotherapy agent can reach the cancer with fewer associated systemic side effects.
Researchers from China recently analyzed data involving different treatment methods and patient outcomes of over 120 liver cancer patients. Patients either received 2 or more courses of pre-operative intra-arterial chemotherapy, one course of pre-operative intra-arterial chemotherapy or no pre-operative chemotherapy. Five years following surgery, disease-free survival rates were 51% for patients receiving 2 or more courses of chemotherapy, 35.5% for patients receiving 1 course of chemotherapy and 21% for patients who received no pre-operative chemotherapy.

This data suggests that pre-operative intra-arterial chemotherapy appears more effective than surgery alone in the treatment of patients with liver cancer. Additionally, it appears that patients who receive 2 or more courses of intra-arterial chemotherapy achieve better treatment outcomes than those who receive just one course. A patient's medical condition also needs to be considered when utilizing this strategy. The researchers conducting this analysis report that 2-4 courses of chemotherapy can be given in a six-month period prior to surgery.
These results warrant further investigation of the use of pre-operative intra-arterial chemotherapy in the form of a clinical trial. Patients with operable liver cancer may wish to speak with their physician about the risks and benefits of pre-operative intra-arterial chemotherapy or the participation in a clinical trial utilizing this strategy or other promising treatment strategies.
Cancer, Vol 89, No 12, pp 2606-2612, 2000)