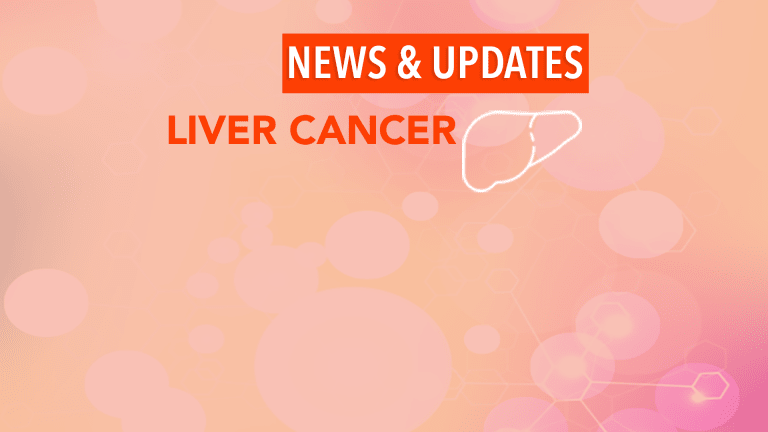 Insulin-Like Growth Factor I: Effective Indicator of Development of Liver Cancer
Insulin-Like Growth Factor I: Effective Indicator of Development of Liver Cancer
According to a recent article published in the journal Cancer, high levels of circulating insulin-like growth factor (IGF-I) may prove to be a valuable indicator of the risk of development of liver cancer in patients with hepatitis C.
Primary liver cancer, sometimes called hepatocellular cancer (HCC), is characterized by cancer that starts in cells of the liver and can spread, through blood and lymph vessels, to different parts of the body. The liver is one of the largest organs in the body and is responsible for over 500 functions, including the secretion of glucose, proteins, vitamins and fats, the production of bile, the processing of hemoglobin and the detoxification of numerous substances.
Individuals with chronic hepatitis C (a viral infection that causes inflammation of the liver) are at an increased risk for developing HCC. Ultimately, approximately 8% of patients infected with hepatitis C will develop HCC. Patients with HCC have improved outcomes if their cancer is detected and treated early, before it has had time to spread to several or distant sites in the body. Therefore, many patients with cirrhosis (scarring) caused by hepatitis C undergo routine ultrasound screenings and testing for the "marker" alpha-fetoprotein (AFP) in their blood to detect the presence of HCC prior to any symptoms. However, determining which patients are at a significant risk for developing HCC is needed so these high-risk patients may be more closely monitored while patients at a low risk may safely undergo less frequent screening.
Insulin-like growth factor I (IGF-I) is a substance that can be found circulating in the blood and has been implicated in being an effective marker for the presence of some cancers. Researchers from Italy recently conducted a clinical study to determine if IGF-I levels provided any indication as to the risk patients with hepatitis C had for developing HCC. This study involved 114 patients with cirrhosis due to hepatitis C. Each patient had IGF-I levels taken at the beginning of the study and every 12 months thereafter. In addition, each patient had an ultrasound of the liver and AFP blood levels drawn every 6 months. At an average of 56 months following initiation of this study, 20 (19%) patients developed HCC. In patients who did not develop HCC during the time of the study, IGF-I levels did not change compared to initial levels. However, patients who developed HCC had a reduction in IGF-I levels by an average of over one-half, compared to their initial levels. The reduction in IGF-I levels occurred between 9 to 12 months prior to the development of HCC. Furthermore, only 25% of patients diagnosed with HCC had elevations in AFP levels.

These researchers concluded that IGF-I measurements might be an important predictor of the risk of development of HCC in patients with hepatitis C. Patients with a reduction in IGF-I levels may be closely and frequently monitored in order to detect and treat HCC in its earliest and most curable stages. The authors propose that patients at high-risk for developing HCC according to IGF-I levels may undergo ultrasound every 3 months, while patients not demonstrating a reduction in IGF-I may safely continue screening with ultrasound every 12 months. This may ultimately save significant medical costs and provide a more convenient and time-saving alternative for low-risk patients as well as improve earlier detection for patients who develop HCC. Further studies are needed to determine the true efficacy of IGF-I in predicting the development of HCC. Patients with hepatitis C may wish to speak with their physician about the risks and benefits of IGF-I testing or the participation in a clinical trial evaluating novel screening procedures. Sources of information regarding ongoing clinical trials include the National Cancer Institute (cancer.gov).
Reference: Mazziotti G, Sorvillo F, Morisco F, et al. Serum insulin-like growth factor I evaluation as a useful tool for predicting the risk of developing hepatocellular carcinoma in patients with hepatitis C virus-related cirrhosis.
Cancer. 2002; 95: 2539-2545.