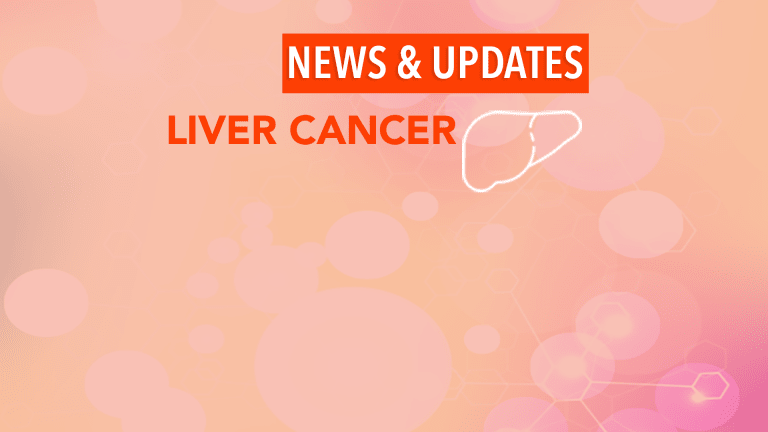 Imfinzi Plus Chemotherapy Improves Survival in Advanced Biliary Tract Cancers
Imfinzi Plus Chemo: New First-Line Treatment for Advanced Biliary Tract Cancer
by Dr. C.H. Weaver M.D. Updated 01/2022
Positive results from the TOPAZ-1 clinical trial show that Imfinzi (durvalumab), in combination with standard-of-care chemotherapy, demonstrated a statistically significant and clinically meaningful overall survival benefit when compared to standard chemotherapy as a 1st-line treatment for patients with advanced biliary tract cancer.
Approximately 50,000 people in the US, Europe and Japan and about 210,000 people worldwide are diagnosed with biliary tract cancers each year.3-5 These patients have a poor prognosis, with approximately only 5% to 15% of all patients surviving five years.4 In December 2020, Imfinzi was granted Orphan Drug Designation in the US for the treatment of these cancers. Patients with advanced biliary tract cancer are in need of new treatments as progress in the 1st-line setting has remained largely stagnant for more than 10 years. The TOPAZ-1 clinical trial is the first to show that adding an immunotherapy to standard chemotherapy delivers a meaningful overall survival benefit.
About Biliary Tract Cancer
Biliary tract cancers are a group of rare and aggressive gastrointestinal cancers that form in the cells of the bile ducts (cholangiocarcinoma), gallbladder or ampulla of Vater (where the bile duct and pancreatic duct connect to the small intestine).1,2 Cholangiocarcinoma is more common in China and Thailand and is on the rise in Western countries.8-10 Gallbladder cancer is more common in certain regions of South America, India and Japan.11,12
About Imfinzi
Imfinzi is a human monoclonal antibody directed against programmed death ligand-1 (PD-L1). PD-L1 can be expressed by tumors to evade detection by the immune system through binding to PD-1 on cytotoxic T lymphocytes. Imfinzi blocks the PD-L1 interaction with PD-1, countering the tumor's immune-evading tactics. Imfinzi is being developed, alongside other immunotherapies, to empower the patient's immune system and attack the cancer. Imfinzi is already FDA approved for certain patients with lung and bladder cancer.
About The TOPAZ-1 Clinical Trial 
Imfinzi (durvalumab) combined with gemcitabine plus cisplatin in patients with advanced biliary tract cancer significantly improved survival rates compared to chemotherapy alone. The immunotherapy-chemotherapy combination had a 20% lower risk of death than those in the chemotherapy group.
An update from the randomized international phase 3 TOPAZ-1 clinical trial was presented at the 2022 American Society of Clinical Oncology Gastrointestinal Cancers Symposium and is the first phase 3 trial to show "that adding immunotherapy to standard chemotherapy can increase survival in biliary tract cancer, and importantly, does so without inducing any new serious side effects.
The researchers randomly assigned 685 patients with unresectable, locally advanced, recurrent, or metastatic biliary tract cancers to receive treatment with durvalumab or a placebo in addition to gemcitabine plus cisplatin. The researchers noted that 55% of participants had intrahepatic cancers, 25% had gallbladder cancers, and 19% had extrahepatic cancer.
Imfinzi combined with gemcitabine plus cisplatin significantly improved overall survival - after two years, 25% of those who received the durvalumab combination were still alive, compared to 10% in the chemotherapy-only group.
Anemia, nausea, and neutropenia were the most common side effects. Serious side effects occurred in 9% of durvalumab plus chemotherapy patients and 11.4% of chemotherapy-only patients.
"TOPAZ-1 is the first phase 3 trial to demonstrate the benefit of immunotherapy for improved overall survival, in combination with chemotherapy, creating a new standard of care. 
The trial was conducted in more than 145 centers across 17 countries including in the US, Europe, South America and several countries in Asia including South Korea, Thailand, Japan, Taiwan and China. 
References:
Marcano-Bonilla L, et al. Biliary tract cancers: epidemiology, molecular pathogenesis and genetic risk associations. CCO. 2016;5(5).
ESMO. What is Biliary Tract Cancer. Available here. Accessed October 2021.
Siegel RL, Cancer statistics, 2020. CA Cancer J Clin 2020;70:7-30.
ECIS - European Cancer Information System. Available here. Accessed October 2021.
Kohei Nakachi, et al. Hepatobiliary and Pancreatic Oncology Group of the Japan Clinical Oncology Group, A randomized Phase III trial of adjuvant S-1 therapy vs. observation alone in resected biliary tract cancer: Japan Clinical Oncology Group Study (JCOG1202, ASCOT), Japanese Journal of Clinical Oncology. 2018,48:392-395.
GBD 2017 Disease and Injury Incidence and Prevalence Collaborators. Global, regional, and national incidence, prevalence, and years lived with disability for 354 diseases and injuries for 195 countries and territories, 1990-2017: a systematic analysis for the Global Burden of Disease Study 2017. Lancet. 2018;392(10159):1789-1858.
Turkes F, et al. Contemporary Tailored Oncology Treatment of Biliary Tract Cancers. Gastroenterol Res Pract. 2019;2019:7698786.
Banales JM, Cardinale V, Carpino G, et al. Cholangiocarcinoma: current knowledge and future perspectives consensus statement from European network for the study of cholangiocarcinoma (ENS-CCA). Nat Rev Gastroenterol Hepatol. 2016;13:261-280.
Kirstein MM, Vogel A. Epidemiology and risk factors of cholangiocarcinoma. Visc Med. 2016;32:395-400.
Khan SA, Tavolari S, Brandi G. Cholangiocarcinoma: epidemiology and risk factors. Liver International. 2019;39(Suppl.1):19-31.
Bridgewater JA, Goodman KA, Kalyan A, et al. Biliary tract cancer: epidemiology, radiotherapy, and molecular profiling. Am Soc Clin Oncol Educ Book. 2016;35:194-203.
Torre LA, Siegel RL, Islami F, et al. Worldwide burden of and trends in mortality from gallbladder and other biliary tract cancers. Clin Gastroenterol Hepatol. 2018;16:427-437.
Banales JM, et al. Cholangiocarcinoma 2020: the next horizon in mechanisms and management. Nature Reviews Gastroenterology & Hepatology. 2020; 17: 557-588.
He XD, et al. Association of metabolic syndromes and risk factors with ampullary tumors development: A case-control study in China. World J Gastroenterol. 2014; 20(28): 9541-9548.
WHO. World Cancer Fact Sheet. Available here. Accessed October 2021.