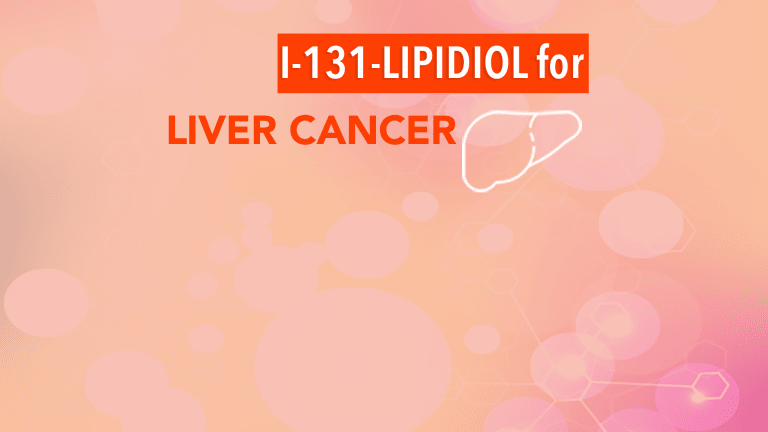 I-131-Lipidiol Reduce Recurrences in Persons Who Have Surgery for Liver Cancer
I-131-Lipidiol Reduce Recurrences in Persons Who Have Surgery for Liver Cancer
Researchers in Hong Kong recently reported that a new therapy, called I-131-lipidiol, appears to reduce cancer recurrences and increase the chance for survival in persons who have undergone surgery for liver cancer. In fact, the benefits were significant enough that the researchers closed this study early.
Primary cancer of the liver is characterized by cancer cells that begin to grow in the liver, the largest organ in the human body. These cancer cells can then grow in size and can also spread to the veins or arteries of the liver and/or to other parts of the body (called advanced or metastatic disease). The most common type of primary liver cancer is called hepatocellular carcinoma. Treatment of hepatocellular carcinoma depends on many factors including the size and stage of disease (extent of disease at diagnosis). When possible, the cancer is completely surgically removed from the liver (called surgical resection), offering a chance for cure. However, even when all visible cancer is removed, there is a risk that a small undetectable amount of cancer cells remains. These cancer cells can then multiply until they are detectable once again, causing what is called a recurrence (return or relapse) of the cancer.
One new approach to treating persons with hepatocellular carcinoma is the use of I-131-lipidiol, a radioactive substance (I-131) that is linked to a drug that is actively taken up by the cancer cells in the liver (lipidiol).
Lipidiol has commonly been used in patients to help enhance x-ray images of various organs and cancerous tumors.
I-131 is a type of substance, called a radioactive isotope, that emits gamma and beta rays capable of killing nearby cells. When I-131-lipidiol is infused into an artery that supplies the liver, the lipidiol is taken up by the cancer cells in the liver, allowing the attached I-131 isotope to kill these cancer cells. Researchers recently studied the use of this agent to determine whether it would help prevent recurrences in persons who undergo surgical resection for hepatocellular carcinoma.
Researchers in Hong Kong evaluated 43 persons who had undergone surgery for hepatocellular carcinoma. The patients were assigned to receive either no further treatment or 1 dose of I-131-lipidiol. The results showed that recurrences occurred in 29% of those receiving the I-131-lipidiol and in 59% of those having no further treatment. After 3 years, 86% of those receiving the I-131-lipidiol were alive, compared with only 46% of those receiving no further treatment. There were no significant side effects associated with the treatment.
These findings suggest that I-131-lipidiol, given after surgery for hepatocellular carcinoma, may help reduce cancer recurrences and improve the chance for survival. Persons who have hepatocellular carcinoma may wish to talk with their doctor about the risks and benefits of participating in a clinical trial in which I-131-lipidiol or another promising new treatment regimen is being studied. (Lancet, Vol 353, No 9155, pp 797-801, 1999)