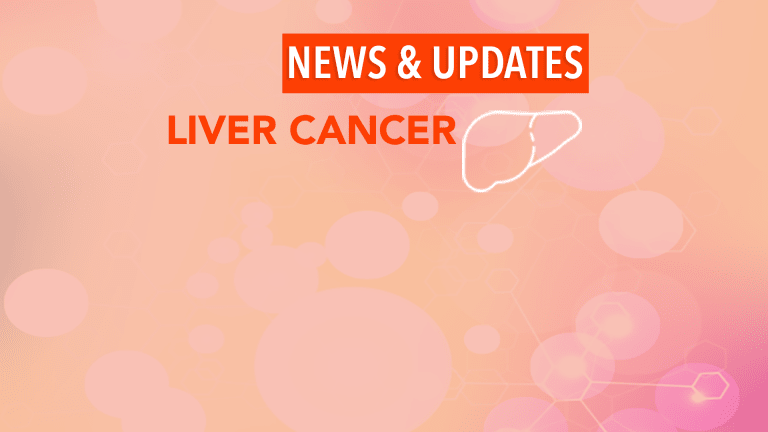 Gemzar®/Eloxatin®/Avastin® Promising for Advanced Liver Cancer
Gemzar®/Eloxatin®/Avastin® Promising for Advanced Liver Cancer
According to an article recently published in the Journal of Clinical Oncology, the treatment combination consisting of Gemzar® (gemcitabine), Eloxatin® (oxaliplatin), and Avastin® (bevacizumab) provides promising activity in patients with advanced liver cancer.
The liver is the largest organ in the body and is responsible for over 500 functions. These include the secretion of glucose, proteins, vitamins, and fats; the production of bile; the processing of hemoglobin; and detoxification of numerous substances.
Primary liver cancer starts in the cells of the liver and can spread through blood or lymph vessels to different parts of the body. Approximately 85% of all liver cancers that start in the liver (primary liver cancer) are classified as hepatocellular carcinoma (HCC).
HCC that cannot be surgically removed-either due to its anatomical location, its extent of spread in the body, or a patient's inability to tolerate surgery-is referred to as unresectable. HCC that has spread to distant sites in the body is referred to as metastatic.
Treatment options for patients with unresectable or metastatic HCC, especially for those who have received prior therapy, are limited. Researchers continue to evaluate new therapeutic approaches for patients with this disease.
Avastin belongs to a group of drugs called monoclonal antibodies. Avastin produces its anticancer effects by targeting vascular endothelial growth factor (VEGF) and preventing VEGF from interacting with its receptors. VEGF is a protein involved in cellular growth, replication and spread, and new blood vessel formation. Avastin binds to VEGF and inhibits its normal activity. It inhibits the growth of new blood vessels and thus reduces the growth and spread of cancer cells. As a result, it becomes harder for the cancer to grow.
Avastin is currently approved for the treatment of metastatic colorectal cancer in combination with chemotherapy. It is also being evaluated in several clinical trials for the treatment of various cancers.
Researchers from the Massachusetts General Hospital; Dana-Farber Cancer Institute; and Beth Israel Deaconess Medical Center, Harvard Medical School recently conducted a clinical trial evaluating the treatment combination consisting of Gemzar, Eloxatin, and Avastin (GEMOX-B) in the treatment of advanced HCC. This trial included 30 patients with unresectable or metastatic HCC.
Results following treatment with GEMOX-B are reported below:
A partial shrinkage of cancer occurred in 20% of patients.
Disease stabilization occurred in 27% of patients.
Progression-free survival at three months was 70%.
Progression-free survival at six months was nearly 50%.
Median overall survival was nearly 10 months.
The most common serious side effects included low levels of immune cells, fatigue, high blood pressure, and transient increases in liver enzymes (proteins).
The researchers concluded that GEMOX-B appears to provide substantial activity in the treatment of unresectable or metastatic HCC. The authors suggest that future clinical trials further evaluating GEMOX-B, including comparisons to different treatment regimens for this disease, are warranted.
Patients with unresectable or metastatic HCC may wish to speak with their physician regarding their individual risks and benefits of participating in a clinical trial further evaluating GEMOX-B or other promising therapeutic approaches.
Reference: Zhu A, Blaszkowsky L, Ryan D, et al. Phase II Study of Gemcitabine and Oxaliplatin in Combination With Bevacizumab in Patients With Advanced Hepatocellular Carcinoma. Journal of Clinical Oncology. 2006; 24: 1898-1903.