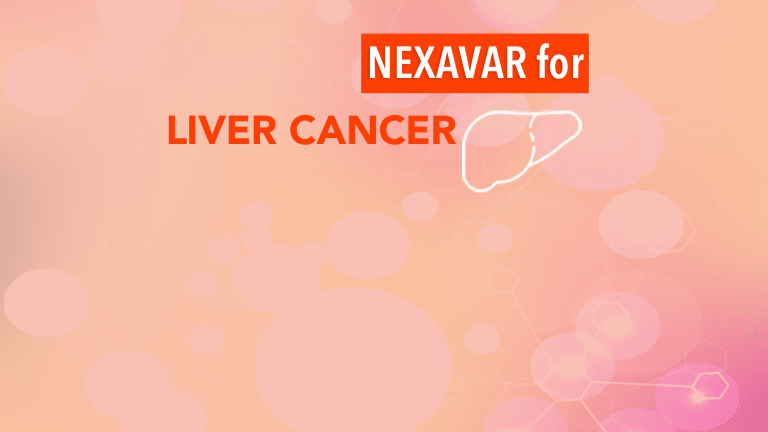 Further Evidence that Nexavar Improves Liver Cancer Survival Among Ethnic Groups
Further Evidence that Nexavar® Improves Liver Cancer Survival Among Different Ethnic Groups
A Phase III clinical trial (phase prior to FDA review) comparing Nexavar® (sorafenib) to placebo has provided further evidence that Nexavar improves survival in patients of different ethnicity with advanced liver cancer.
The liver is the largest organ in the body and is responsible for over 500 functions. These include the secretion of glucose, proteins, vitamins, and fats; the production of bile; the processing of hemoglobin; and the detoxification of numerous substances.
Hepatocellular carcinoma (HCC) accounts for at least 90% of all liver cancers; it is named for the type of cell within the liver where the cancer originated. In advanced HCC cancer has spread from the liver to distant sites in the body.
Nexavar is an agent that is targeted against specific biological pathways that are believed to be associated with the growth and spread of cancer cells.
Recently reported results from a large clinical trial, referred to the SHARP trial, indicated an improvement in survival with Nexavar in the treatment of advanced HCC among patients from the United States, Europe, New Zealand, and Australia. In addition, researchers from Asia requested a clinical trial to evaluate the effectiveness of Nexavar in patients of Asian ethnicity to provide data on its effectiveness in different ethnic groups. It is also noted that rates of HCC are rising in the Asia–Pacific region due to the high rates of hepatitis B.
The clinical trial included 226 patients from China, Korea, and Taiwan who had advanced HCC. They were treated either with Nexavar or received placebo.
Overall survival, progression-free survival, and time to cancer progression were all significantly improved among the group of patients treated with Nexavar.
Specific data from these results will be presented at an upcoming oncology meeting.
The researchers concluded: "These study results confirm that Nexavar's efficacy and tolerability in liver cancer extends across ethnic groups and geographies and suggest that Nexavar could meet a tremendous unmet need for patients and families impacted by this devastating disease." Due to Nexavar's effectiveness, an independent data monitoring committee has suggested that the trial be stopped so that all patients on the trial can now receive Nexavar.
Reference: Onyx Pharmaceuticals. Nexavar significantly improved overall survival in Phase 3 Asia-Pacific Liver Cancer Trial. Available here.