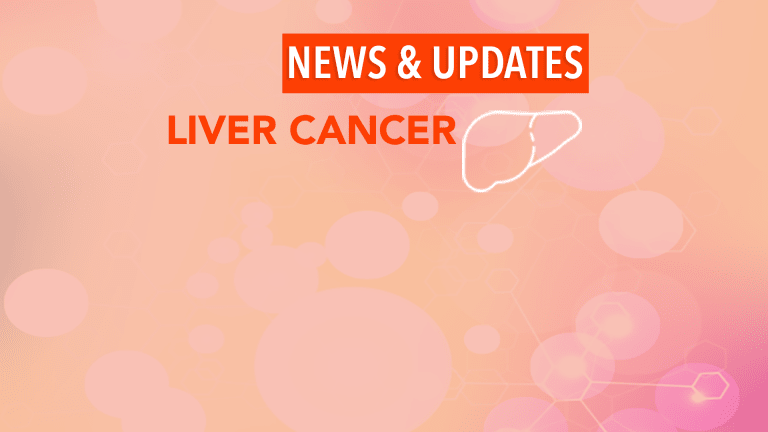 CarbopCarboplatin/Epinephrine Injections Directly Effective for Liver Cancer
Carboplatin/Epinephrine Injections Directly into Cancer Effective for Liver Cancer
According to a recent article published in the Journal of Clinical Oncology, injections of carboplatin and epinephrine directed by ultrasound or computed tomography directly into areas of cancer in the liver appears effective and well tolerated for liver cancers that are inoperable.
Hepatocellular carcinoma (HCC) is a cancer of the liver. The liver is the largest organ in the body and is responsible for over 500 functions, including the secretion of glucose, proteins, vitamins and fats; the production of bile; the processing of hemoglobin and detoxification of numerous substances. Primary liver cancer starts in the cells of the liver and can spread, through blood or lymph vessels, to different parts of the body. Approximately 85% of all primary liver cancers are HCC. HCC treatment depends on the size and number of tumors, condition of the liver, extent of disease and the patient's age and general health. Treatment may include surgery, radiation therapy, immunotherapy, chemotherapy or a combination of therapies. Unfortunately, HCC is often considered inoperable, as the cancer may have spread too far throughout the liver, it is anatomically located in a position that makes surgery too dangerous, or underlying diseases of the liver, such as cirrhosis. Consequently, researchers are evaluating strategies for the treatment of inoperable HCC.
Recently, researchers from China, Europe and the United States conducted a clinical trial to evaluate the effectiveness and tolerability of injections directly into the area(s) of cancer in 51 patients with inoperable liver cancer. Patients in this trial had no more than 3 tumors and the cancer had not spread outside the liver. The injections consisted of the chemotherapy agent Paraplatin® (carboplatin) and the hormone epinephrine. Physicians used ultrasound or CT to guide the injections directly to the locations of the cancer and patients received between 1 and 8 treatments. Following treatment, 53% of patients achieved a complete or partial disappearance of their cancer. Of the responders, only 7% of patients had cancer progression in the areas that had been treated. Survival rates at 1, 2 and 3 years following therapy were 79%, 56% and 14%, respectively. Treatment was well tolerated.
These researchers concluded that direct injections of carboplatin/epinephrine into areas of inoperable liver cancer appear to provide significant anti-cancer activity within the areas of treatment. Future clinical trials combining this localized therapy with more regional or systemic (full body) therapy may further improve survival for this group of patients. Patients with inoperable liver cancer may wish to speak with their physician about the risks and benefits of participation in a clinical trial further evaluating novel therapeutic approaches in the treatment of their disease. Sources of information regarding ongoing clinical trials include the National Cancer Institute (cancer.gov).
Reference: Leung T, Yu S, Johnson P, et al. Phase II study of the efficacy and safety of cisplatin-epinephrine injectable gel administered to patients with unresectable hepatocellular carcinoma.
Journal of Clinical Oncology. 2003;21:652-658.