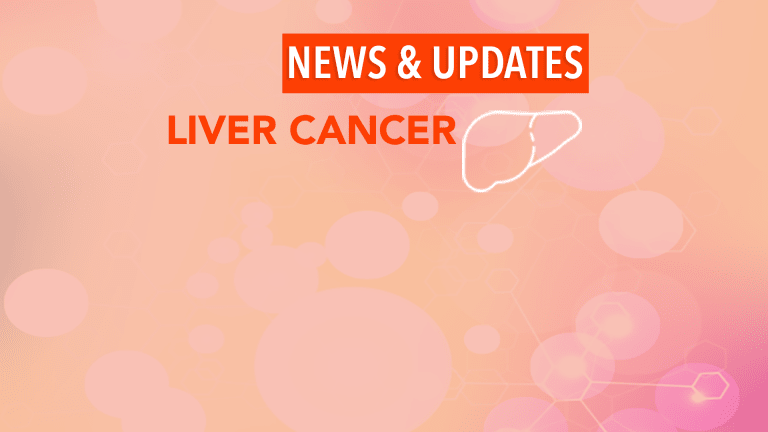 Adefovir dipivoxil Liver Abnormalities in Patients with Chronic Hepatitis B
Adefovir dipivoxil Improved Liver Abnormalities in Patients with Chronic Hepatitis B
According to a study published in The New England Journal of Medicine, treatment of serum hepatitis B e antigen(HBeAG)–negative chronic hepatitis patients with adefovir dipivoxil may reduce injury to the liver.
HBeAg-negative chronic hepatits B is usually a progressive disease causing hepatic injury that can result in cirrhosis and hepatocellular carcinoma. The disease is characterized by persistent or intermittent hepatitis B (HBV) replication, severe inflammation of the liver, and progressive fibrosis (reactive formation of fibrous tissue). Remission is rare; the majority of patients with HBeAg-negative chronic hepatitis B are likely to require long-term therapy.
The goal of therapy for patients with HBeAg-negative chronic hepatitis B is to slow or stop the progression of HBV-associated hepatic (liver) injury. However, the treatments that exist for HBeAg-negative chronic hepatitis B are not optimally effective or tolerable. Interferon alfa is antiviral and can induce remission in patients. However, long term treatment with interferon alfa is problematic because of side effects and the need for administration by injection. Lamivudine suppresses HBV replication in HBeAg-negative patients. Furthermore, it is well-tolerated and orally administered. However, long-term treatment is compromised by the development of drug resistance.
Adefovir dipivoxil is an orally administered drug with potent activity against the polymerase (enzyme) activity of several viruses. Treatment of hepatitis B with adefovir dipivoxil has been found to be safe, with few side effects and no drug resistance reported.
A trial conducted at 32 sites around the world investigated the safety and effectiveness of a 48 week treatment with adefovir dipivoxil in 185 patients. Patients received either 10 milligrams of adefovir dipivoxil per day or placebo (inactive substance). Results showed an improvement in liver abnormalities, an anti-viral effect, and normalization of alanine aminotrasferase levels, an enzyme that is often elevated in hepatitis B patients. The antiviral effect was evidenced by a rapid decrease in serum HBV DNA levels that began with the therapy and continued throughout the 48 weeks. Serum HBV DNA levels were below the lower limit of detection in 51% of the patients given adefovir dipivoxil, as compared with 0% in the placebo group.

Adefovir dipivoxil was also well tolerated. None of the patients withdrew from the study because of side effects attributable to treatment with adefovir dipivoxil. Overall, side effects for the adefovir dipivoxil group were similar to those found in the placebo group.
Finally, results showed an absence of resistance mutations during 48 weeks of therapy. This is a particularly important advantage since the majority of patients with HBeAg-negative chronic hepatitis B will require long-term therapy.
The researchers concluded that adefovir dipivoxil appears to be an effective treatment for patients with HBeAg-negative chronic hepatitis B. However, further clinical trials are necessary in order to confirm these findings. Patients may wish to speak with their physician about participating in a clinical trial with adefovir dipivoxil. Two sources of information regarding ongoing clinical trials include the National Cancer Institute (cancer.gov) and www.eCancerTrials.com. eCancerTrials.com also provides personalized clinical trial searches on behalf of patients.
Reference: Hadziyannis SJ, Tassopoulos NC, Heathcote JE, et al, Adefovir Dipivoxil for the Treatment of Hepatitis B e Antigen-Negative Chronic Hepatitis B.
New England Journal of Medicine. 2003; 348: 800-807.