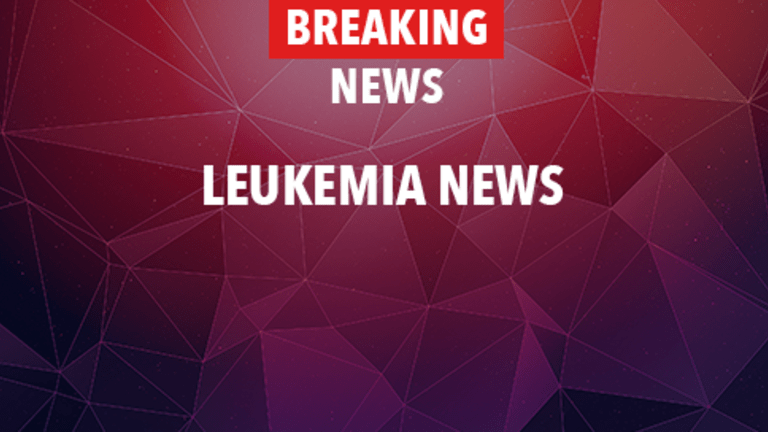 Tryptase May Help Predict Risk of Relapse in AML
Tryptase May Help Predict Risk of Relapse in AML
According to a recent article published in Clinical Cancer Research, levels of tryptase in the blood may help identify patients with acute myeloid leukemia (AML) who are at a high risk of developing a cancer recurrence following chemotherapy. Those at a higher risk according to tryptase levels may benefit from additional treatment.
Acute myeloid leukemia is a cancer of the bone marrow and blood that is characterized by the rapid, uncontrolled, abnormal growth of immature white blood cells known as myelocytes. The disease is more common in adults than in children; the average age at diagnosis is more than 65 years. Standard treatment for AML typically includes chemotherapy.
Following treatment for AML, patients are tested and monitored to determine if their cancer has responded and/or is progressing. Blood samples are viewed in the laboratory to detect the presence of cancer cells or abnormal blood cells. If cancer cells are not present in the blood, patients are referred to as being in a complete hematologic remission (CR). However, there remains a high rate of cancer recurrences in patients who achieve CR. Researchers continue to evaluate different "markers" and/or variables that may help predict which patients are at a higher risk of developing a cancer recurrence. Those at a higher risk may benefit from more aggressive therapies, while those at a lower risk may be spared from unnecessary treatment.
Researchers from Austria recently conducted a clinical study to evaluate levels of tryptase, an amino acid found in circulating blood, and its possible associations with outcomes in patients diagnosed with AML. Research has indicated that cancerous cells may produce tryptase. This study included 42 patients who had achieved hematologic CR following chemotherapy. Results indicated that tryptase levels are highly predictive of a patient's risk of a recurrence:
92% of patients with high tryptase levels experienced a recurrence compared to only 52% of patients with normal tryptase levels.
All patients who remained in CR had continuously normal tryptase levels.
The researchers concluded that patients with AML and elevated levels of tryptase are at a high risk of developing a cancer recurrence following hematologic CR. They added that since tryptase may be a useful way to help determine which patients are at a higher risk of developing a recurrence, treatment options may be develop accordingly. Patients with AML who have completed treatment may wish to speak with their physician regarding their individual risks and benefits of having tryptase levels drawn or the participation in a clinical trial further evaluating novel "markers" to help predict the risk of recurrences. Two sources of information regarding ongoing clinical trials include the National Cancer Institute (www.cancer.gov) and www.cancerconsultants.com.
Reference: Speri W, Mitterbauer M, Mitterbauer G, et al. Quantitation of Minimal Residual Disease in Acute Myeloid Leukemia by Tryptase Monitoring Identifies a Group of Patients with a High Risk of Relapse. Clinical Cancer Research. 2005; 11, 6536-6543.
Copyright © 2018 CancerConnect. All Rights Reserved.