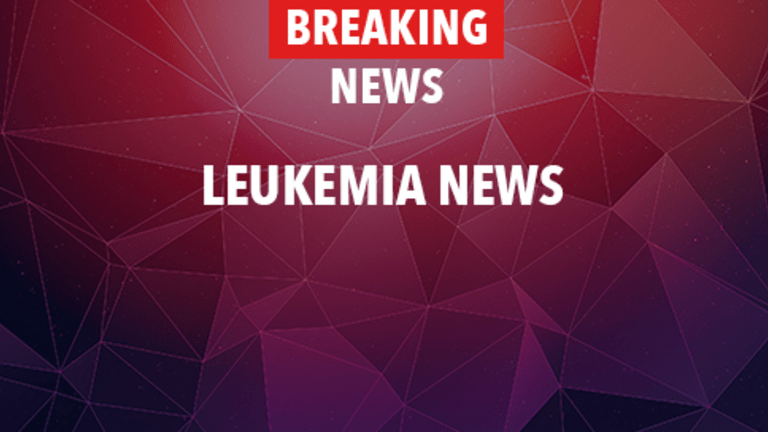 Troxacitabine Effective for AML that has Stopped Responding to Therapy
Troxacitabine Effective for AML that has Stopped Responding to Therapy
According to an article recently published in the Journal of Clinical Oncology, troxacitabine, an investigative chemotherapy agent, appears effective in the treatment of acute myeloid leukemia that has stopped responding to standard therapy.
Acute myeloid leukemia (AML) is a cancer of the bone marrow and blood that is characterized by the rapid, uncontrolled growth of immature white blood cells known as myelocytes. The disease is more common in adults than in children; average age at diagnosis is more than 65 years.
Patients often experience a recurrence of their cancer following prior therapies, a stage of disease referred to as refractory AML. Because standard therapies for refractory AML are limited, researchers continue to evaluate novel ways to fight AML at this stage.
As a result of methods for increased dose-intensity of therapy (such as stem cell transplants), survival for younger patients with AML has improved relatively significantly over the past two decades. However, because elderly patients are often not able to tolerate the more aggressive treatments used for younger patients, there has been little if any improvement in the treatment of elderly patients with AML.
Troxacitabine is an investigative chemotherapy agent that is being evaluated in clinical trials. Researchers recently conducted a clinical trial including 58 patients with refractory AML who were treated with intravenous troxacitabine for 48 hours.
Complete disappearances of detectable cancer were achieved in 15% of patients.
Median survival was 12 months.
Main side effects were sores, inflammation, or ulcers in the mouth and hand-foot syndrome (inflammation, pain, sores of the hands or feet).
The researchers concluded that troxacitabine, particularly when it is infused for 48 hours, provides significant anticancer activity in patients in refractory AML. Future studies evaluating troxacitabine are warranted.
Patients with refractory AML may wish to speak with their physician regarding their individual risks and benefits of participating in a clinical trial further evaluating troxacitabine or other promising therapeutic agents. Two sources of information regarding ongoing clinical trials include the National Cancer Institute (www.cancer.org) and www.eCancerTrials.com.
Reference: Roboz G, Giles F, Ritchie E, et al. Phase I/II Study of Continuous-Infusion Troxacitabine in Refractory Acute Myeloid Leukemia. Journal of Clinical Oncology. 2007;25:10-15.
Copyright Leukemia Cancer Information Center on CancerConsultants.com
Copyright © 2018 CancerConnect. All Rights Reserved.