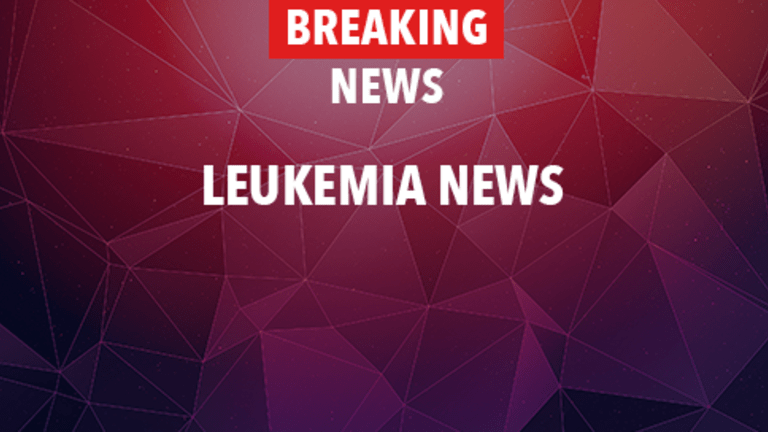 Treanda® Included in NCCN Guidelines for CLL and NHL
Treanda® Included in NCCN Guidelines for CLL and NHL
The chemotherapy agent Treanda® (bendamustine) has been added to the treatment guidelines of the National Comprehensive Cancer Network (NCCN) as an accepted treatment option for chronic lymphocytic leukemia (CLL) and non-Hodgkin's lymphoma (NHL).
Leukemias and lymphomas are both cancers that originate in the cells of the immune system. There are several different subgroups of both leukemias and lymphomas, with treatment options varying widely across these subgroups.
Among leukemias, CLL tends to be a slower-growing type of leukemia, affecting mainly elderly patients. Follicular and mantle-cell lymphoma are two types of lymphomas that also tend to be slow-growing types of non-Hodgkins lymphoma, but whose characteristics can be varied according to the stage of the disease, as well as other patient and/or disease variables such as genetic mutations.
The NCCN is an alliance of 21 leading cancer centers. The NCCN has developed treatment guidelines for most types of cancer, including NHL and leukemia, and updates their guidelines annually. This year, the chemotherapy agent Treanda was added to updated guidelines including follicular NHL, mantle-cell NHL, and CLL. Treanda was recently approved by the U.S. Food and Drug Administration for the treatment of CLL among patients who had stopped responding to the chemotherapy agent chlorambucil (Leukeran®).
The 2008 NCCN treatment guideline updates that include Treanda are the following:
Treanda as a single agent as initial therapy for CLL
Treanda as a single agent or in combination with Rituxan® (rituximab) for treatment of CLL that has recurred following prior therapy (second-line therapy)
Treanda with or without Rituxan as second-line therapy for follicular lymphoma or mantle-cell lymphoma
Patients with CLL, follicular lymphoma, or mantle-cell lymphoma may wish to speak with their physician regarding their individual risks and benefits of treatment with Treanda or other novel therapeutic approaches.

Cooking for Life
A new cookbook offers recipes bursting with flavor and health-boosting nutrients.
Reference: The National Comprehensive Cancer Network. NCCN Updates Non-Hodgkin's Lymphoma Guidelines. Available at: . Accessed May 2008.
Related News:
FDA Approves Treanda® for Initial Treatment of Chronic Lymphocytic Leukemia (4/25/2008)
Treanda™ Provides Lasting Responses in Recurrent Non-Hodgkin's Lymphoma (12/17/2007)
Copyright Leukemia Information Center on CancerConnect.com
Copyright Non-Hodgkin's Lymphoma Information Center on CancerConnect.com
Copyright © 2018 CancerConnect. All Rights Reserved.