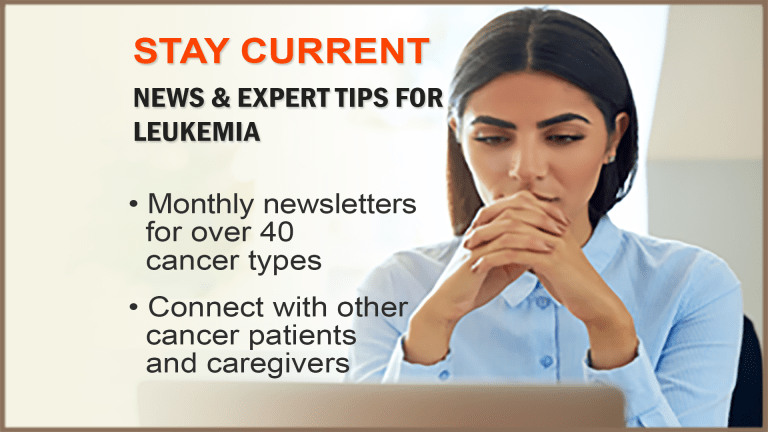 The CancerConnect Leukemia Newsletter
Stay Current With Leukemia Treatment Advances & Connect with Others
Stay Current With Leukemia Treatment Advances & Connect with Others
CancerConnect Leukemia Newsletter
CancerConnect publishes daily cancer news, original articles and "tips" on the management of Leukemia. These are available in our monthly Leukemia newsletter.
Stay Current - Connect With Other Leukemia Patients
Join The CancerConnect Community: Connect with others and receive regular updates
or

Fyarro for Malignant Perivascular Epithelioid Cell Tumor (PEComa)
The U.S. Food and Drug Administration (FDA) has approved FYARRO™ (sirolimus protein-bound particles for injectable suspension) (albumin-bound) for intravenous use for the treatment of adult patients with locally advanced unresectable or metastatic malignant perivascular epithelioid cell tumor (PEComa).