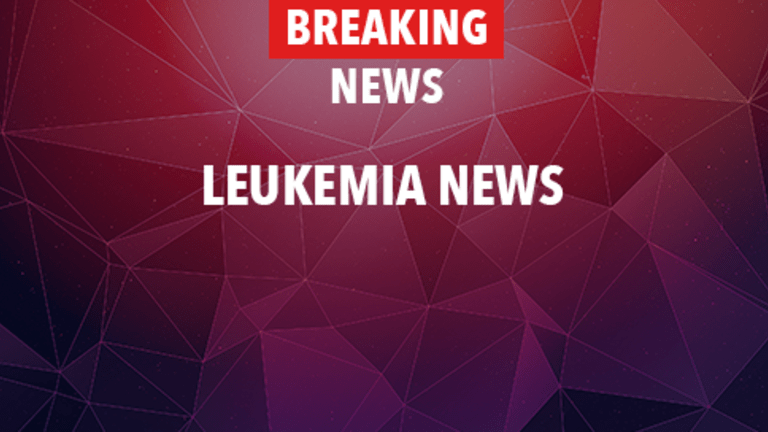 Thalidomide Plus Fludara® Promising in CLL
Thalidomide Plus Fludara® Promising in CLL
According to a recent article published in the journal Blood, the treatment combination of thalidomide plus Fludara® (fludarabine) appears promising for patients with chronic lymphocytic leukemia (CLL) who require therapy.
CLL is a cancer involving the lymph (immune) system, which includes lymph nodes, blood and blood vessels throughout the body, the spleen, thymus, and tonsils. High quantities of this cancer are present throughout circulating blood and in bone marrow (spongy material inside large bones that produces blood-forming cells).
CLL is the most common form of adult leukemia. The American Cancer Society estimates that approximately 8,000 people will be diagnosed with CLL this year. Currently, there are approximately 60,000 people in the U.S. living with CLL.
CLL is characterized by the production of atypical lymphocytes. Lymphocytes are specialized immune cells that exist in two forms: B- and T-cells. These cells are produced in the bone marrow and each serves a specific function in fighting infection.
The large majority of CLL cases involve mature B-lymphocytes that tend to live much longer than normal. B-lymphocytes accumulate in the blood, bone marrow, lymph nodes, and spleen. This results in overcrowding of these areas and suppression of the formation and function of blood and immune cells. Additionally, the cancerous lymphocytes themselves do not function normally, leading to a further decrease in the body's ability to fight infection.
CLL is considered a slow-growing or low-grade cancer. Often, patients initially diagnosed with CLL undergo "watchful waiting", which means that no treatment is given until symptoms occur or until the disease has progressed to a specific point. Once treatment begins, it may include chemotherapy (often with the agent Fludara), radiation therapy, biological therapy, and/or stem cell transplantation.
Thalidomide is an agent that is thought to fight cancer through several biological pathways. Thalidomide is considered an anti-angiogenic agent, meaning it prevents or reduces blood vessel formation in the cancer. Without blood vessels, the cancer cannot receive nutrients and oxygen needed for survival and replication. Thalidomide continues to be evaluated in clinical trials for various types of cancer.
Researchers from the Roswell Park Cancer Institute and New York University recently conducted a clinical trial to evaluate thalidomide in addition to Fludara for the treatment of CLL. This trial included 13 patients who had not received prior therapy, but who required therapy for their disease.
Thalidomide in addition to Fludara had significant anticancer activity:
Anticancer responses were achieved in all patients.
55% of patients achieved a complete disappearance of detectable cancer (complete remission).
At over 15 months follow-up, no patient had experienced a cancer relapse and the median time to cancer progression has not yet been reached.
The most common side effects were fatigue, constipation, and changes in sensation of the hands and feet.
The researchers concluded that the treatment combination consisting of thalidomide and Fludara appears to be a promising therapeutic approach for the initial treatment of CLL. Since this was an early-phase trial, further study is necessary to determine the true clinical benefit of this treatment combination; however, these results suggest that thalidomide/Fludara provides significant anticancer activity in CLL.
Patients diagnosed with CLL may wish to speak with their physician regarding their individual risks and benefits of participating in a clinical trial further evaluating thalidomide/Fludara or other promising treatment options. Two sources of information regarding ongoing clinical trials include the National Cancer Institute (cancer.gov) and www.cancerconsultants.com.
Reference: Chanan-Khan A, Miller K, Takeshita K, et al. Results of a phase 1 clinical trial of thalidomide in combination with fludarabine as initial therapy for patients with treatment-requiring chronic lymphocytic leukemia (CLL). Blood. 2005; 106: 3348-3352.
Related News:Fludara® Plus Campath® Effective for Refractory Chronic Lymphocytic Leukemia
Copyright © 2018 CancerConnect. All Rights Reserved.