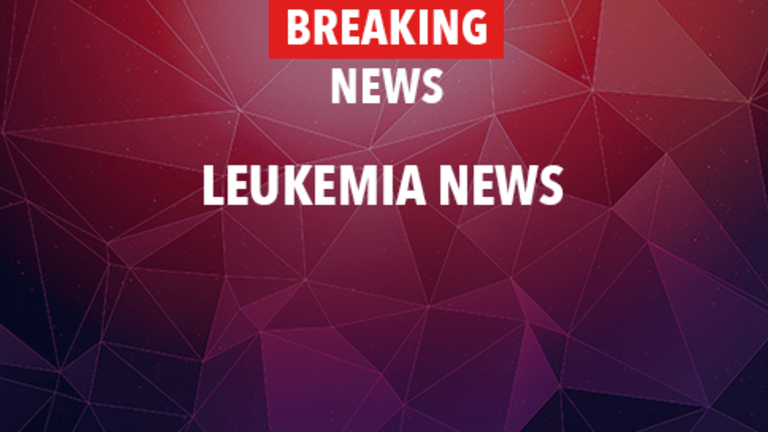 Tests May Improve Management of Patients with AML
Tests May Improve Management of Patients with AML
According to a news release from the Genzyme Corporation, two new tests may improve the care of patients with acute myeloid leukemia (AML) by providing information about prognosis and by allowing for the early detection of relapse.
Acute myeloid leukemia (AML) is a cancer of the bone marrow and blood characterized by the rapid, uncontrolled growth of immature white blood cells known as myelocytes. The disease is more common in adults than in children; average age at diagnosis is more than 65 years.
Treatment of AML often begins with induction therapy that includes chemotherapy to produce a complete remission (defined as the disappearance of leukemia cells in the bone marrow and normalization of the white blood cell, red blood cell, and platelet levels). After induction therapy, patients generally receive additional treatment (consolidation therapy) to reduce the likelihood of leukemia recurrence.
In patients with many types of cancer, including AML, information about an individual's prognosis and specific disease characteristics influence treatment decisions. New tests that provide additional information about expected treatment response or risk of recurrence can allow physicians to provide more individualized treatment.
In patients with AML, genetic mutations known as FLT receptor mutations are linked with poor prognosis and poor response to chemotherapy. Roughly 30% of AML patients carry these mutations. The Genzyme test for these mutations, known as FLT3 Mutation Analysis, provides prognostic information that may influence treatment choices.
The second test, known as WT1 RQ-PCR, is designed to detect the presence of minimal residual disease (very low levels of disease) during and after AML treatment. Patients with minimal residual disease are at high risk of recurrence without further treatment. WT1 RQ-PCR tests for the WT1 gene, which is expressed in roughly 90% of AML patients.
The president of Genzyme Genetics states, "These innovative tests highlight the increasing importance and value of personalized medicine in oncology."
Reference: Genzyme Corporation. News Release. Tools Improve Treatment Management of AML Patients. May 17, 2006. Available at (accessed May 19, 2006).
Copyright © 2018 CancerConnect. All Rights Reserved.