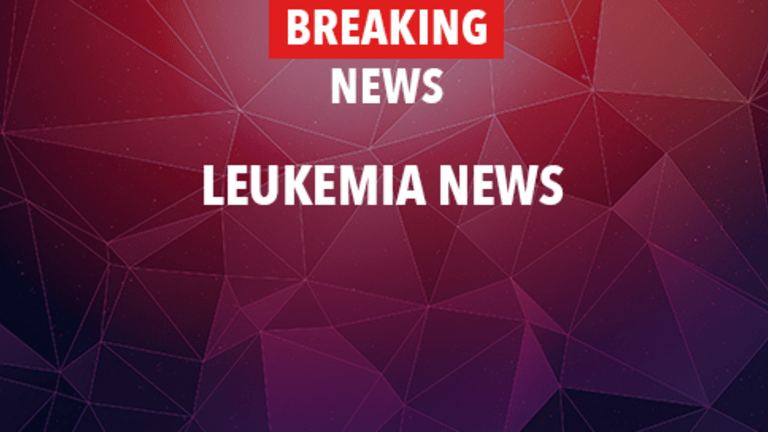 Revlimid® Shows Activity in Chronic Lymphocytic Leukemia
Revlimid® Shows Activity in Chronic Lymphocytic Leukemia
Revlimid® Shows Activity in Chronic Lymphocytic Leukemia
According to results presented at the 2005 annual meeting of the American Society of Hematology (ASH), the agent Revlimid® (lenalidomid) demonstrated significantly anticancer activity in patients with chronic lymphocytic leukemia that has stopped responding to previous therapies.
Chronic lymphocytic leukemia (CLL) is the most common form of adult leukemia. The American Cancer Society estimates that approximately 8,000 people will be diagnosed with CLL this year. Currently, there are approximately 60,000 people in the U.S. living with CLL.
CLL is characterized by the production of atypical lymphocytes. Lymphocytes are specialized immune cells that exist in two forms: B- and T-cells. These cells are produced in the bone marrow and each serves a specific function in aiding the body fight infection.
The large majority of CLL cases involve mature B-lymphocytes that tend to live much longer than normal. B-lymphocytes accumulate in the blood, bone marrow, lymph nodes, and spleen. This results in overcrowding of these areas and suppression of the formation and function of blood and immune cells. Additionally, the cancerous lymphocytes themselves do not function normally, leading to a further decrease in the body's ability to fight infection.
Revlimid is an agent that has recently been approved for the treatment of myelodysplastic syndromes. The indication for this approval includes patients who are considered transfusion-dependent with low or intermediate-1 risk MDS that has a deletion 5q cytogenetic abnormality.
Clinical trials evaluating Revlimid in various types of cancer are ongoing. Revlimid is thought to have properties that stimulate the immune system to fight cancer. It is also thought to have properties that inhibit the formation of blood vessels that provide nutrition to cancer cells.
Researchers from the Roswell Park Cancer Center and the Toronto Sunnybrook Regional Cancer Center recently conducted a trial to evaluate Revlimid in the treatment of CLL. This trial included 29 patients who had cancer that progressed following prior therapies. More than half of the patients had disease progression following treatment with combinations including the monoclonal antibody Rituxan® (rituximab). More than 50% of the patients had disease progression following treatment with the commonly used chemotherapy agent Fludara® (fludarabine).
Revlimid provided significant anticancer activity in this group of patients:
Complete disappearance of detectable cancer (complete response) was achieved in 15% of patients.
Partial disappearance of cancer (partial response) was achieved in 53% of patients.
Disease stabilization occurred in 15% of patients.
Main side effects included fatigue and low levels of white blood cells and platelets.
Approximately 60% of patients experienced "flare reaction", which is the tender swelling of lymph nodes and rash (however, this was successfully treated with steroids).
The researchers concluded that Revlimid appears to be a promising agent in the treatment of CLL that has stopped responding to standard therapies. Patients with CLL that has progressed despite previous therapies may wish to speak with their physician regarding their individual risks and benefits of participating in a clinical trial further evaluating Revlimid or other promising therapeutic approaches. Two sources of information regarding ongoing clinical trials include the National Cancer Institute (www.cancer.gov) and www.cancerconsultants.com.
Reference: Chanan-Khan AA, Miller KC, DiMicheli L, et al. Results of a phase II study of lenalidomide (L) (Revlimid) in patients with relapsed or refractory chronic lymphocytic leukemia (CLL). Proceedings from the 2005 annual meeting of the American Society of Hematology. Blood. 2005;135a, abstract # 447.
Related News:
HuMax®-CD20 Safe and Effective Treatment for Relapsed/Refractory CLL (1/10/06)
Revlimid® Approved for Myelodysplastic Syndromes (12/28/05)
Copyright © 2018 CancerConnect. All Rights Reserved.